Včera večer svět obletěla smutná zpráva, že nás navždy opustil William Dunlop, jeden ze závodníků slavné rodiny Dunlopů a hvězda road racingových závodů. Nejen rodinu a fanoušky, ale také spoustu dalších závodníků tato zpráva hluboce zasáhla. Na Williama dnes myslel také trojnásobný mistr světa Superbiků Jonathan Rea, který ve vyrovnaném závodě v Misanu vyhrál a toto vítězství věnoval krajanovi ze Severního Irska.
Zdroj: WorldSBK.com, BBC.com, Kawasaki Racing Team, Independent.co.uk
Na okruhu v Misanu právě dnes vrcholí další závodní podnik šampionátu mistrovství světa Superbiků. Jde zároveň o poslední víkend před dlouhou letní přestávkou, která na dva měsíce přeruší letošní sezónu WSBK. Závodníky třídy Superbike dnes čekal druhý závod, který opět vyhrál Jonathan Rea. Závod ale nebyl jednoduchý a úřadující šampion musel o své vítězství bojovat až do posledních kol. Po včerejším vítězství musel startovat z deváté pozice, takže musel předjet spoustu závodníků. To se mu postupně podařilo a oslavil další výhru, se kterou rozšířil svůj náskok v celkovém hodnocení. Toto vítězství Jonathan poté věnoval Williamovi Dunlopovi, který včera tragicky zahynul po pádu v tréninku na Skerries 100 road races, které se jely v Dublinu.
"Byla to opravdu těžká práce a dal jsem do toho 200%, všechno, co jsem mohl." zhodnotil na úvod dnešní závod Jonathan Rea. "Bylo opravdu těžké se přes jezdce dostat, protože jsou všechny motorky vyrovnané a při předjetí musíte být agresivní. Dnes ráno jsem se vzbudil a bolel mě krk, takže jsem celé ráno strávil s mým fyzioterapeutem Albertem v mobilní klinice. Všem klukům chci proto poděkovat, protože udělali všechno proto, abych mohl s krkem hýbat. Nicméně co chci říct, že téměř celý závod jsem myslel na Williama Dunlopa. Tento závod mu chci věnovat, moc myslím na jeho rodinu, protože si ani nedokážu představit, čím teď prochází…"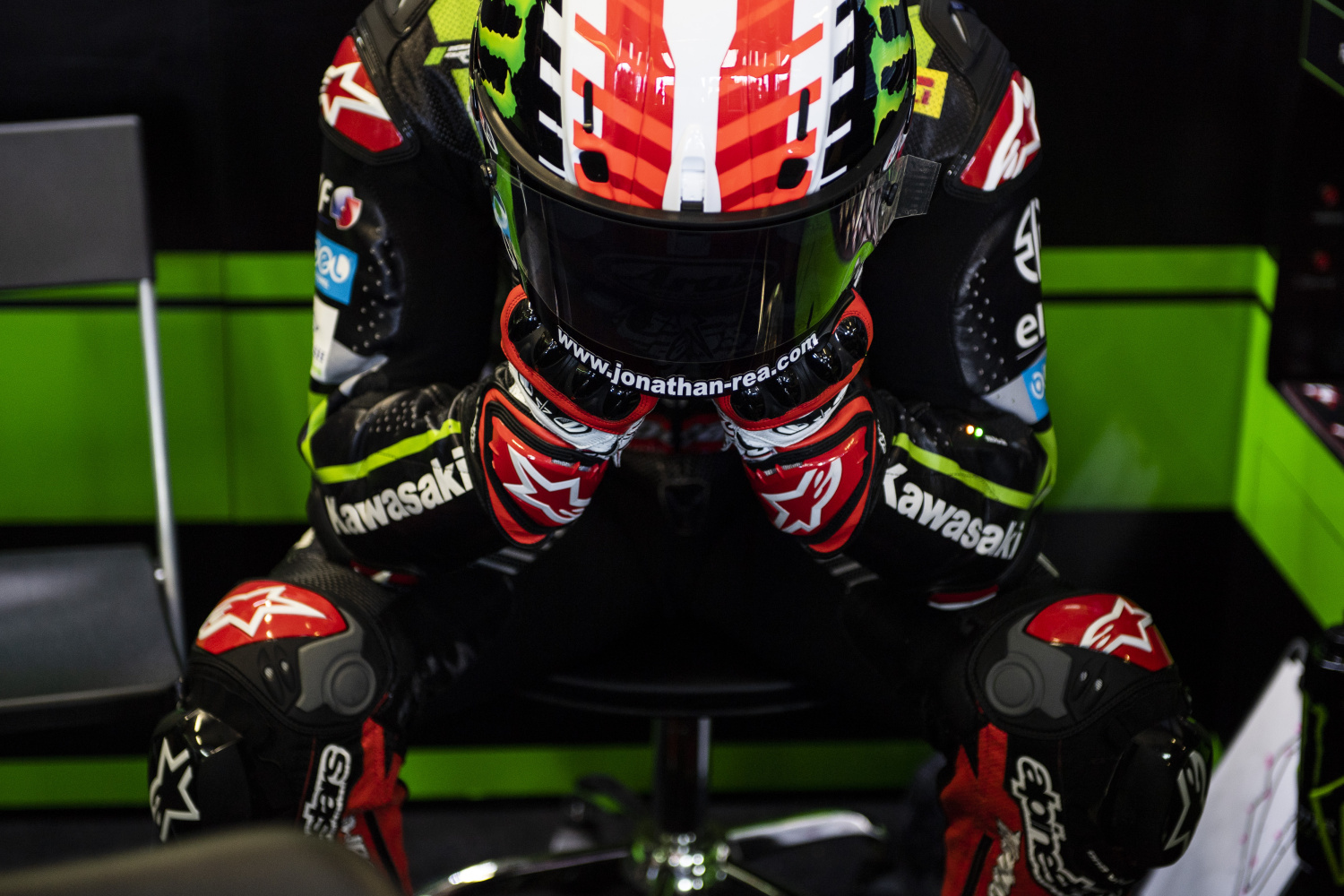 Severoirský závodník William Dunlop, který by tento měsíc oslavil své 33. narozeniny, se tento víkend účastnil závodů Skerries 100 road races v Dublinu. Bohužel během sobotního tréninku po pádu v tréninku zemřel. William byl jedním z členů slavné rodiny Dunlop a vítěz závodů North West 200 a Ulster GP. Williamův otec Robert se zabil na North West 200 v roce 2008 a jeho strýc Joey se zabil v Estonsku v roce 2000.
Organizátoři závodů Skerries 100 k tomu uvedli: "S hlubokou lítostí oznamujeme, že William Dunlop podlehl zraněním po pádu, který se stal během tréninku 7. července 2018. Motocyklový klub Loughshinny vyjadřuje upřímnou soustrast rodině a přátelům Williama Dunlopa. Naše myšlenky a modlitby jsou v této velice smutné chvíli s nimi."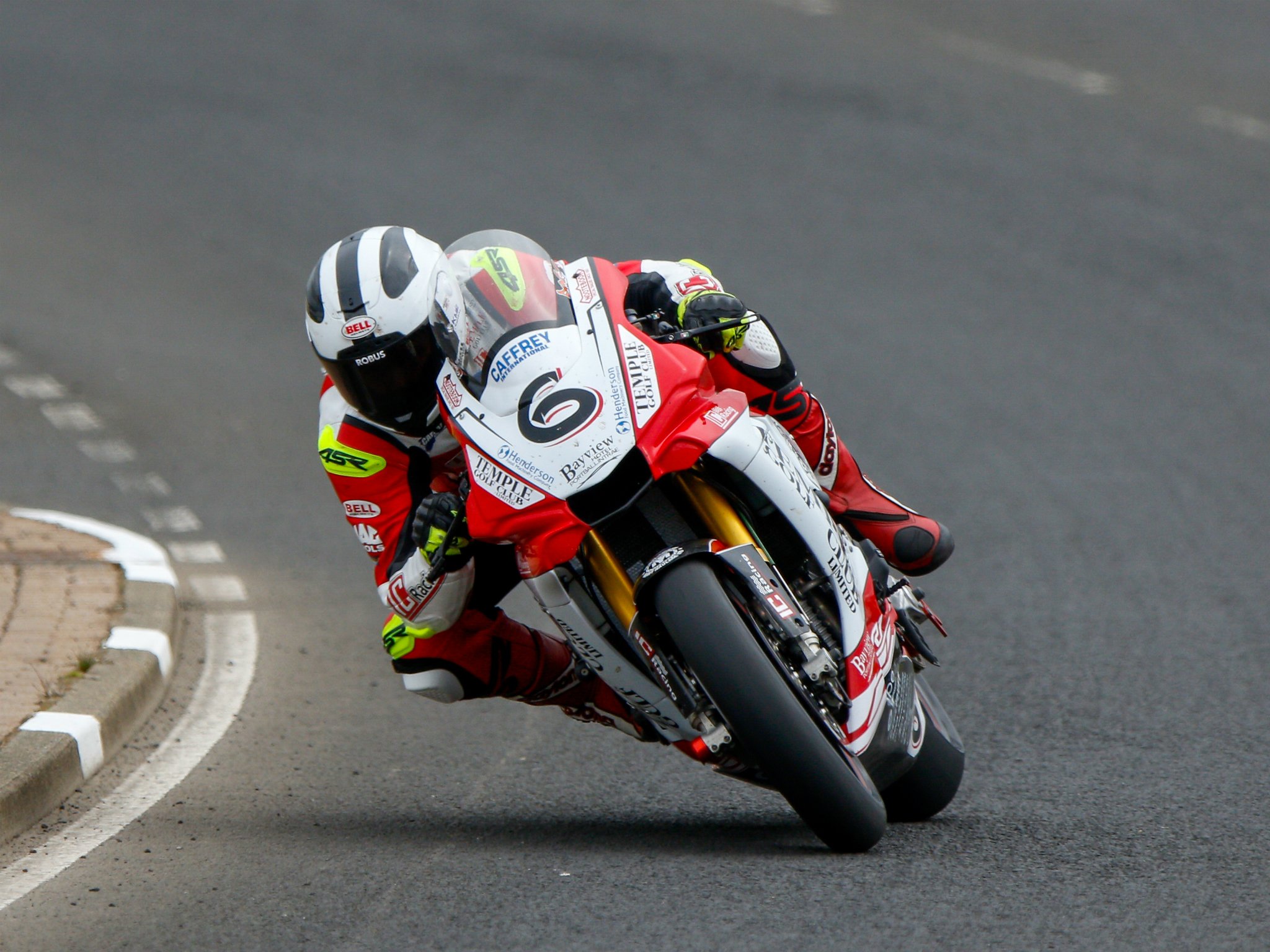 William se účastnil tréninku pro třídu Open a jel na Yamaze YZF-R1. Pád se odehrál v Sam's Tunnel ve třetím kole přibližně v 17:00 místního času.
William Dunlop začal se závody v roce 2000, když mu bylo 17 let a celkem má na svém kontě 108 vítězství v národních závodech v Irsku, včetně 15 vítězství ve Skerries. Kromě toho dosáhl na čtyři vítězství na Nort West 200 ve třídách 125 ccm a 250 ccm v roce 2009, ve třídě Supersport v roce 2012 a ve třídě Superbike v roce 2014. Dále sedmkrát vyhrál na Ulster Grand Prix v Dundrodu, kde třikrát vyhrál ve třídě Supersport a dvakrát ve třídách 125 ccm a 250 ccm. Nejlepší výsledek na Tourist Trophy na ostrově Man bylo druhé místo ve třídě TT Zero v roce 2016, dále pak tři třetí místa ve třídě Supersport, druhé místo ve třídě Classic 500 TT a třetí místo ve třídě 125 ccm.
Po úmrtí Dana Kneena na IOMTT tak svět road racingu zasáhla další těžká rána. Rodině a přátelům vyjadřuji upřímnou soustrast.