Už tento víkend se můžeme těšit na další závodní podnik mistrovství světa Superbiků. Šampionát se nyní přesunul do Thajského Buriramu.
Zdroj: WorldSBK
WorldSBK Thajska 2019
Po rozjetí závodní sezóny WSBK v Austrálii se během tohoto víkendu pojede druhé kolo letošní sezóny. Nyní se všichni přesouvají na okruh Chang v Thajsku, kde je čeká typické horko, ale zároveň velká podpora od místních fanoušků, kteří hojně lemují 4,554 km dlouhou trať. Všech osm závodů třídy Superbike, které se tu odjely, vyhráli britští závodníci. Šest výher získal Jonathan Rea a po jedné Tom Sykes a Chaz Davies, tak uvidíme, zda tuto úspěšnou šňůro o víkendu rozšíří.
WorldSBK
Po výborně rozjeté sezóně v Austrálii přijíždí do Thajska jako jeden z favoritů Álvaro Bautista z týmu Ducati. Pro Álvara to bylo jako sen takhle odstartovat svou první sezónu ve WSBK. Na Phillip Islandu dominoval a uvidíme, jak na to naváže na jiné trati. Díky tomu, že Chang loni vstoupil i do kalendáře MotoGP, tak trať zná. Naopak jeho týmový kolega Chaz Davies neměl start sezóny podle představ a v Austrálii prožil náročný víkend. Nyní míří na trať, kde loni vyhrál druhý závod.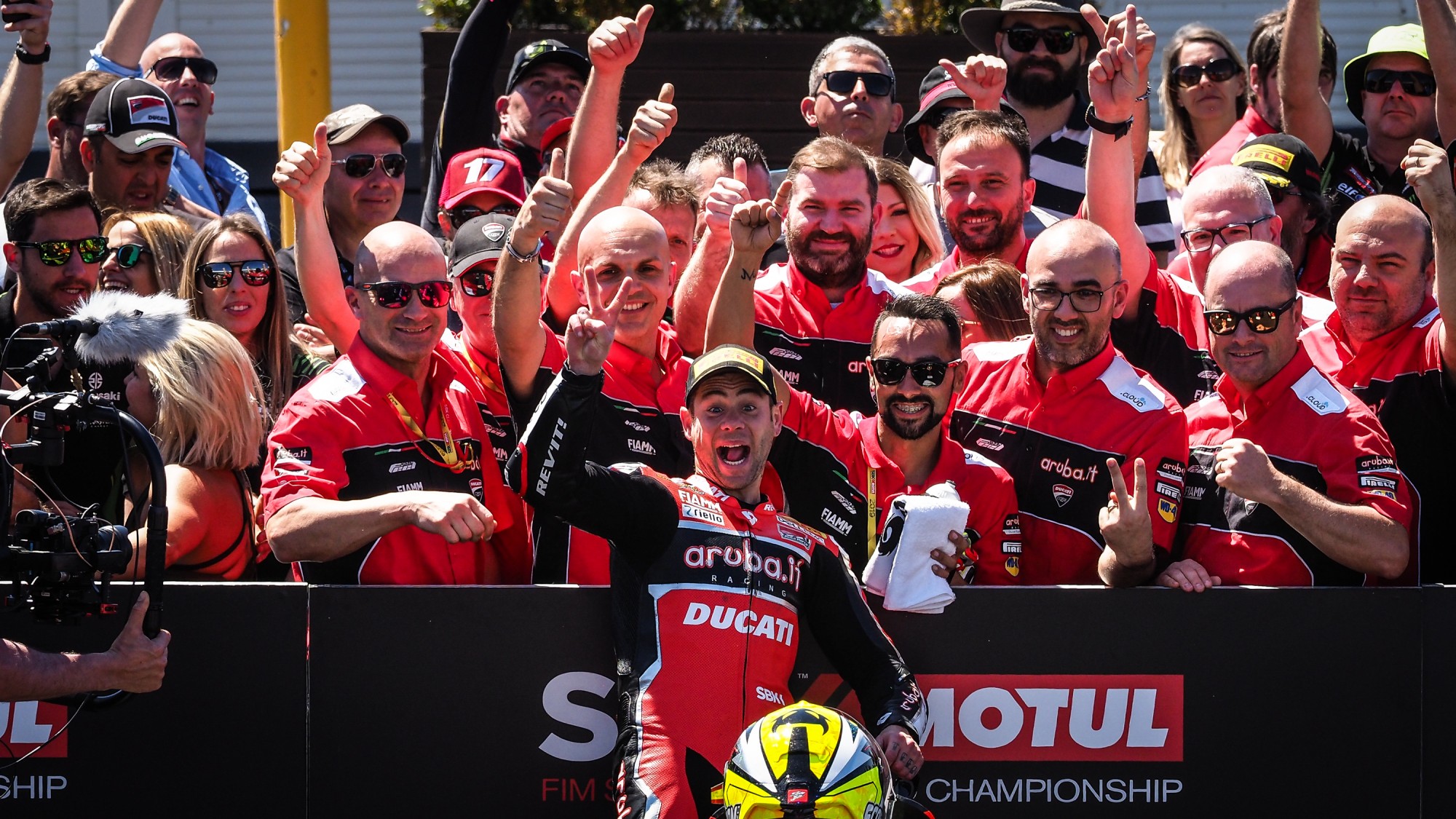 Samozřejmě, že druhým velkým favoritem je úřadující mistr světa Jonathan Rea z Kawasaki Racing, který míří do druhého kola sezóny se ztrátou 13 bodů poté, co byl v Austrálii vždy druhý, ale loni po prvním kole ztrácel bodů 19, takže je na tom bodově lépe. V Thajsku si může ztrátu polepšit, protože mu tato trať velice vyhovuje. O tom svědčí šest výher a jedno druhé míso z osmi závodů. Nejhůř tu byl loni čtvrtý a do všech závodů startoval z první řady, kdy získal tři pole position a jedno třetí místo. Dobrý výkon během úvodního kola podal i jeho týmový kolega Leon Haslam, který předvedl pěkný souboj s Jonathanem během druhého závodu. Na Buriram má také dobré vzpomínky, protože tu v roce 2015 skončil dvakrát druhý.
Dobré výkony na Phillip Islandu podávali všichni čtyři jezdci na Yamahách, kteří vždy bojovali v Top10. Nejlépe na tom je Marco Melandri z týmu GRT , který se 30 body udržuje průběžnou třetí pozici v šampionátu. Stejný počet bodů má i tovární jezdec Alex Lowes a jen o bod méně má Michael van der Mark. Působivé výkony měl také nováček Sandro Cortese, který si rychle zvykl na přestup z R6 na R1.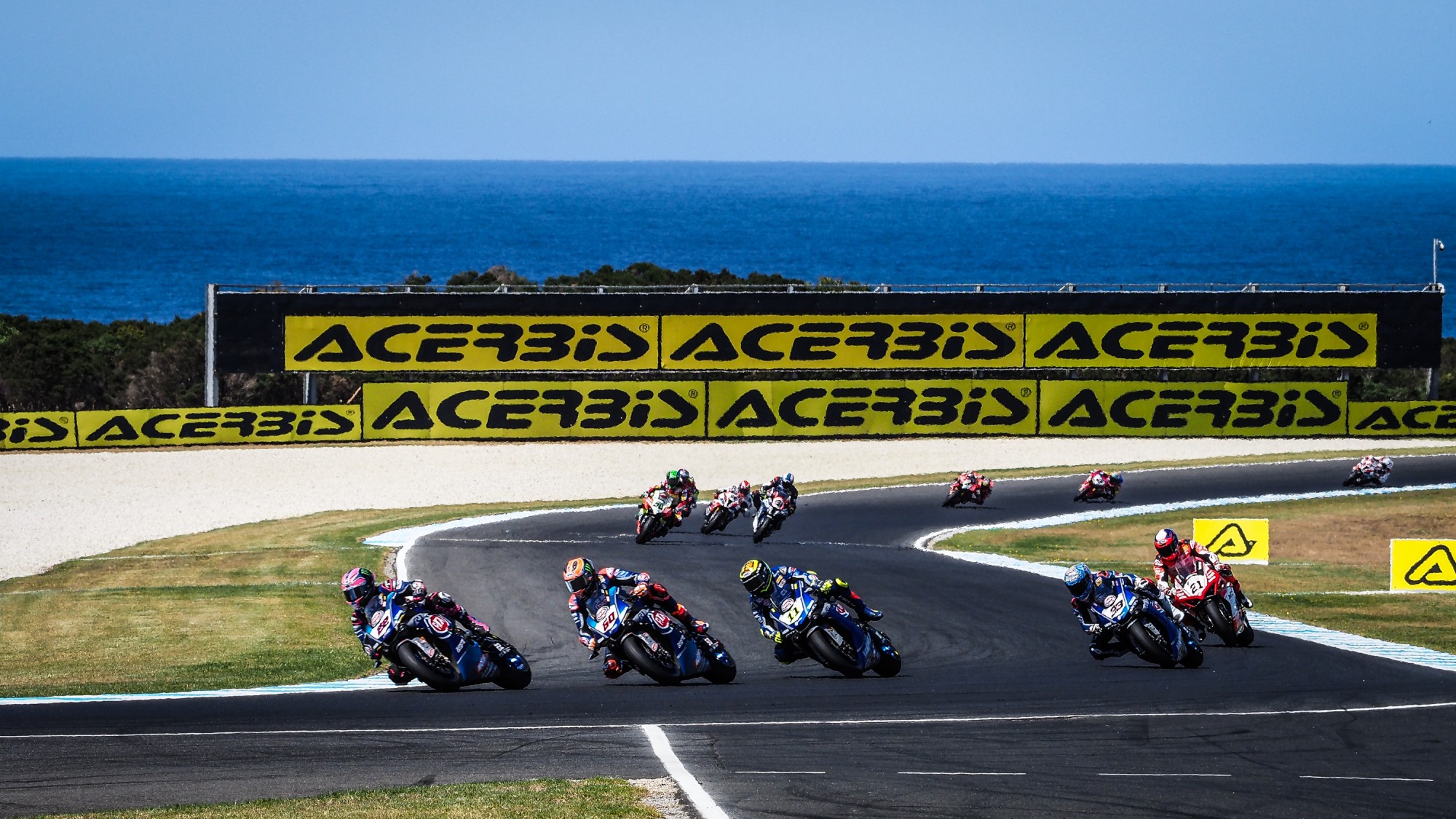 První závodní neděle moc nevyšla Tomovi Sykesovi na BMW, ale je jasné, že spolu s Markusem Reiterbergerem budou chtít více rozvinout potenciál nového S1000RR. Podobně na tom je také tým Moriwaki Althea Honda s Leonem Camierem a Ryuichi Kiyonarim, kteří teprve před víkendem v Austrálii mohli začít testovat své Hondy. Je jasné, že v Thajsku udělají další pokrok. Když už jsme u Hondy, v posledních dnech se hodně mluví o návratu týmu Ten Kate, který až do loňské sezóny závodil s Hondou. Nyní tým potvrdil, že se do WSBK vrátí, ale zatím neoznámil s jakými stroji a jezdci. Jedním z nich by podle prvních zvěstí měl být Loris Baz, ale vše se dozvíme až na oficiální tiskové konferenci 2. dubna na okruhu v Assenu.
WorldSSP
Druhý závod sezóny také čeká třídu Supersport. Po pěkném závod v Austrálii je ve vedení šampionátu Randy Krummenacher s Yamahou, za kterým jsou seřazeni Jules Cluzel a Federico Caricasulo. Určitě dobrý výkon podal Hector Barbera z týmu Toth by Willirace, který ve své premiéře v této třídě zajel čtvrté místo. Překvapivě až na 12. místě je Lucas Mahias, který přestoupil na Kawasaki. Zpátky do akce se vrátí také Maria Herrera, která si kromě Supersportů nyní střihla test MotoE v Jerezu a naposledy při své premiéře v této třídě v Austrálii skončila jen jednu příčku za body.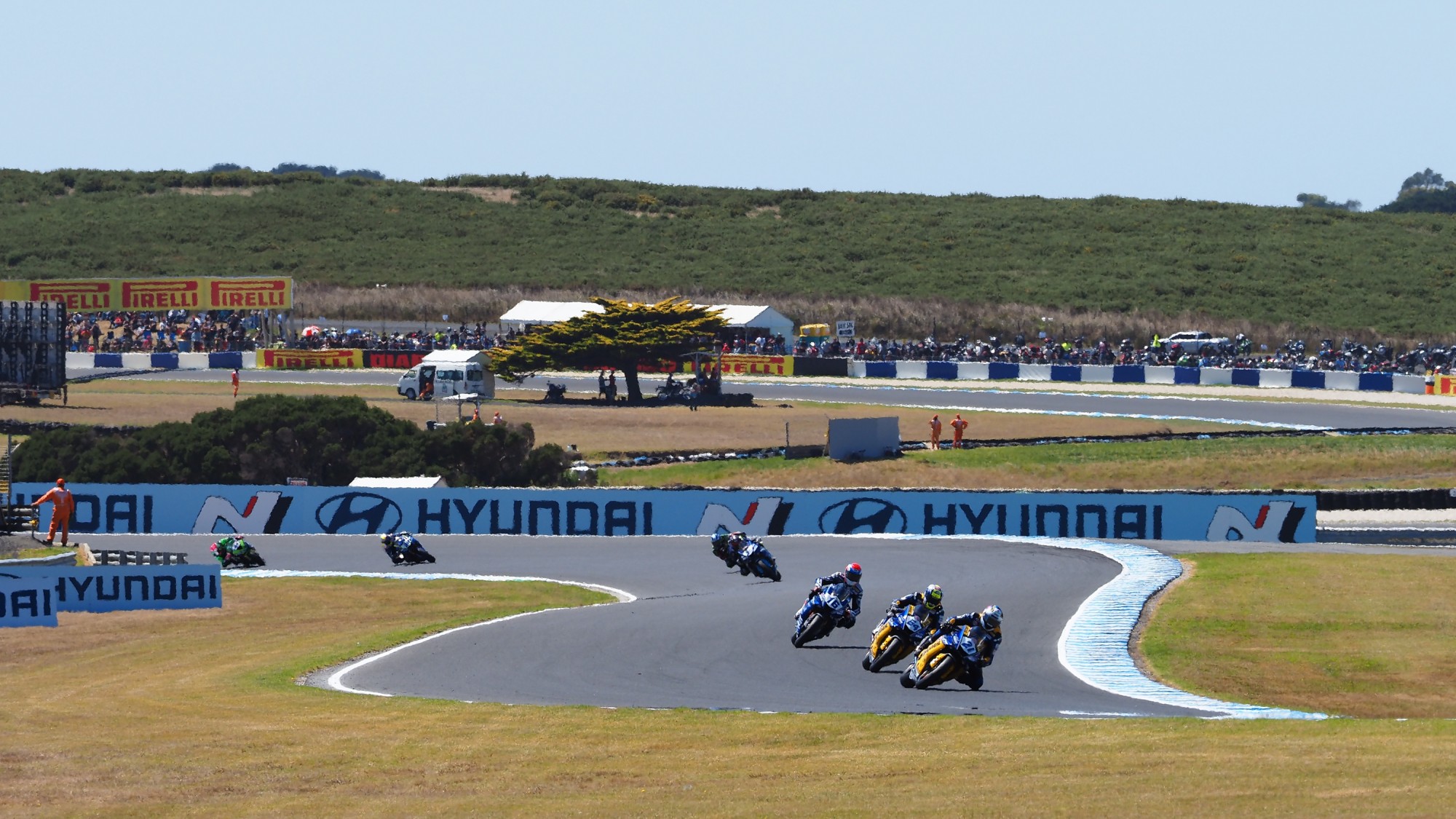 Časový harmonogram
Pozor na šestihodinový časový posun, který je u nás oproti Thajsku, takže nás čekají další ranní závody. O přenos ze Superpole a závodů se postará stanice Eurosport.
Pátek 15. 3. 2019
Čas
Třída
Trénink
04:30 – 05:20
Superbike
1. volný trénink
05:30 – 06:15
Supersport
1. volný trénink
09:00 – 09:50
Superbike
2. volný trénink
10:00 – 10:45
Supersport
2. volný trénink
Sobota 16. 3. 2019
Čas
Třída
Trénink / Závod
05:00 – 05:20
Superbike
3. volný trénink
05:35 – 05:55
Supersport
3. volný trénink
07:00 – 07:25
Superbike
Superpole
07:40 – 08:05
Supersport
Superpole
10:00
Superbike
1. závod
Neděle 17. 3. 2019
Čas
Třída
Trénink / Závod
04:00 – 04:15
Superbike
Warm Up
04:25 – 04:40
Supersport
Warm Up
7:00
Superbike
Závod Superpole
8:15
Supersport
Závod
10:00
Superbike
2. závod