Velice zimní počasí ovlivnilo sobotní program v holandském Assenu, kdy jezdci ACCR Czech Talent Teamu – Willi Race snažili postoupit do nedělního závodu. Oliverovi Königovi se to podařilo hned v Superpole, Vojtěch Schwarz o postup pojede zítra při ranním Warm Upu.
Zdroj: TZ, Foto: Václav Duška Jr.
Závodní víkend mistrovství světa Superbiků na okruhu v Assenu měl dnes pokračovat třetími volnými tréninky, Superpoli a prvními závody. Nakonec veškerý harmonogram ovlivnilo počasí, kdy sluníčko střídalo sněžení a program byl neustále měněn.
Ranní tréninky skončily pro český tým pozitivně. Oliver König si oproti pátku výrazně zlepšil čas na kolo a Vojtěch Schwarz byl velice spokojený s nastavením motorky. Následně bylo hlavním cílem se dostat do Top30 postupujících do nedělního závodu.
Oliver König ve své části Superpole zajel čas 1:53,904, takže ztratil 2,4 vteřiny. Vojtěch Schwarz kvůli počasí zajel jen jedno měřené kolo s časem 1:57,301. V kombinaci všech jezdců to znamenalo, že Oliver obsadil 30. postupové místo a Vojta 45. pozici. Kvůli tomu se chystal na závěrečný závod Last Chance, kde je možné si vyjet jedno z šesti postupových míst. Počasí ovlivňovalo celý den a kvůli hustému sněžení musel být závod zrušen. Vojta tak o postup pojede zítra ráno ve Warm Upu, ze kterého postoupí šest nejrychlejších jezdců, kteří se do závodu nedostali přímo ze Superpole.
Celý den byla stejně jako včera velká zima. Ranní tréninky se odjely při 3°C, odpoledne se teplota nepřehoupla přes 5°C a trať měla 8°C.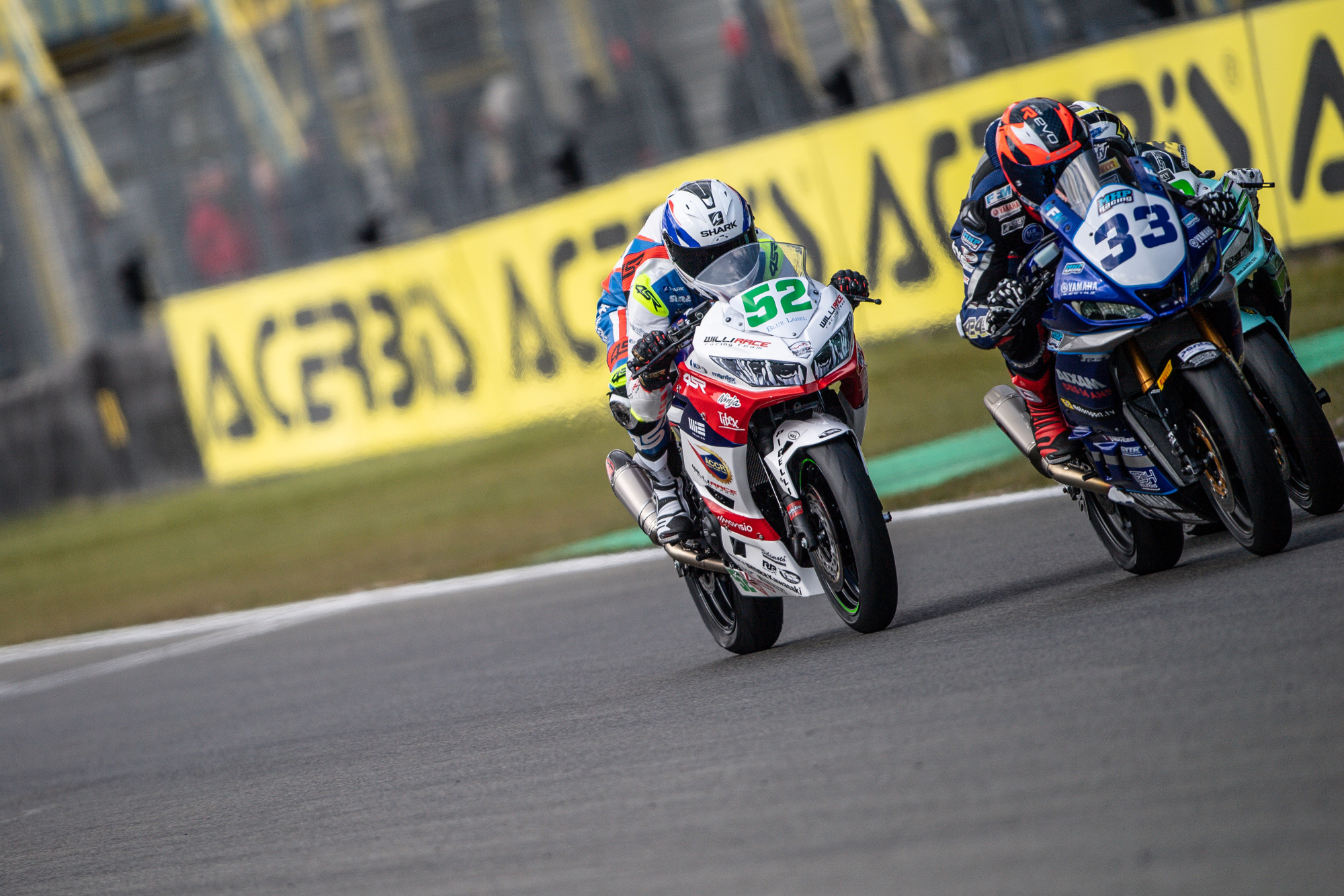 Oliver König
"Sobota začala pozitivně, protože jsem zvládl o vteřinu zrychlit oproti včerejšku. Chytil jsem se skupinky, se kterou se mi jelo dobře. Jel jsem uvolněně a výsledkem toho bylo zlepšení času. Moc soupeřů nezrychlilo, takže jsem skončil na 17. místě. Před kvalifikací se změnily podmínky a začalo sněžit. Byl jsem z toho rozpačitý, ale naštěstí se počasí na chvíli umoudřilo a měl sucho na tři kola, než začalo znovu sněžit. V těchto kolech se mi podařilozajet dobrý čas, který mi umožnil start v nedělním závodě bez toho, aniž bych musel jet závod Last Chance."
"Určitě to není celkově tak dobrý výsledek, ale je pozitivní v tom, že jsme se oproti Aragónu posunuli vpřed. Jsme o krok blíž a dostali jsme se dál, než předtím. Těším se na zítřejší závod, kde doufám, že získám nové zkušenosti, které mě pomohou se lépe sžít s motorkou a celkově s tímto šampionátem. Na konci sobotního programu jsem byl na startovním roštu s Vojtou, ale když měl startovat, tak opět začalo sněžit."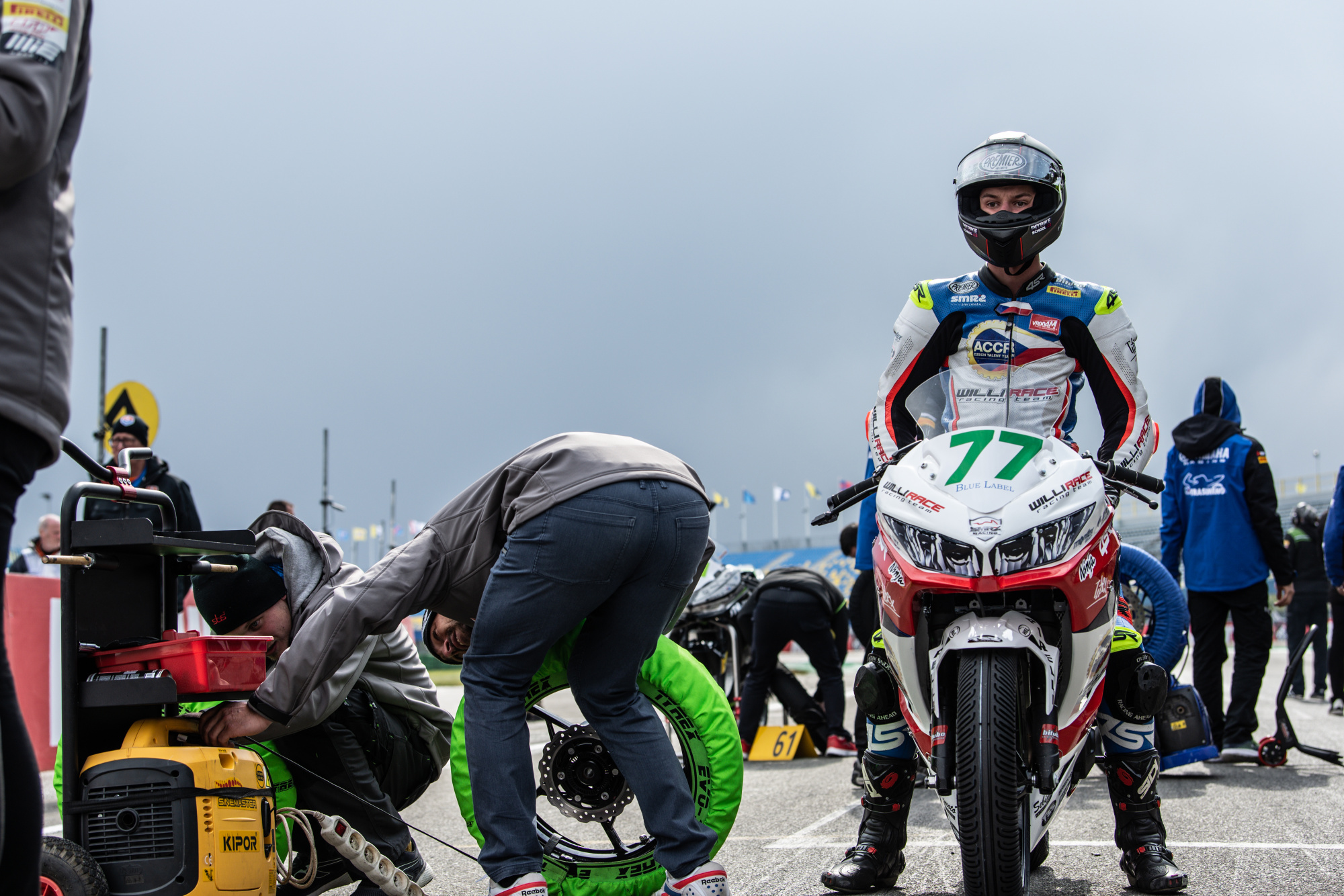 Vojtěch Schwarz
"Dnešní program jsme začali třetím volným tréninkem, ve kterém jsme se zase posunuli v čase na kolo. Za mě to bylo velice dobré hlavně v tom, že jsme nastavili motorku tak, že mi vyhovuje. Neměl jsem s podvozkem žádný problém. Už jsem byl i mentálně nastavený na to, že jsem schopný zajet čas, který by mě posunul o hodně dopředu. Bohužel poté přišla kvalifikace, kde jsem byl schopný zajet jedno měřené kolo, jelikož nám začalo sněžit. Určitě jsem z kvalifikace zklamaný, i když za to musím trochu poděkovat přírodě."
"Závod Last Chance je také závod, takže jsem se těšil na boj o postup do nedělního závodu. Byl jsem nachystaný a věřil si. Mechanici ještě na startovním roštu měnili pneumatiky, ale když sundali motorku ze stojanů, tak bylo vidět, že vzadu v první zatáčce začalo hustě sněžit. Ředitelství závodu automaticky závod hned zrušilo. Musím poděkovat mému týmovému kolegovi Oliverovi, který mi na startu pomáhal a kromě něho chci také poděkovat týmu, sponzorům a všem, kteří mě pomáhají a podporují mě."
Josef Kubíček – manažer týmu
"Všichni máme co zlepšovat, to je jasné. Na druhou stranu jsme moc rádi, že se Oliverovi podařilo dostat do hlavního závodu, i když to bylo hodně těsné. Mezi všemi jsou malé rozdíly, takže je tohle skvělé. Samozřejmě, že proměnlivost počasí nebyla lehká pro nikoho. Myslím si, že ani jury nemá v tomto případě jednoduchou úlohu. Rušily se závody, posouval harmonogram. Tohle jsem zažil u nás u závodů na přírodních tratích, kdy se jelo ve sněhu, ale takhle moc jako tady to nebylo. Doufejme, že zítra bude počasí lepší, protože dnešní program musel být kvůli němu ukončen. Věřím, že i Vojta má šanci se dostat do hlavního závodu, ale uvidíme, jak to zítra dopadne. My budeme připraveni. Děkuji všem sponzorům a partnerům za to, že jedeme svůj sen."
Během neděle bude tým dál podávat aktuální informace z místa na sociálních sítích.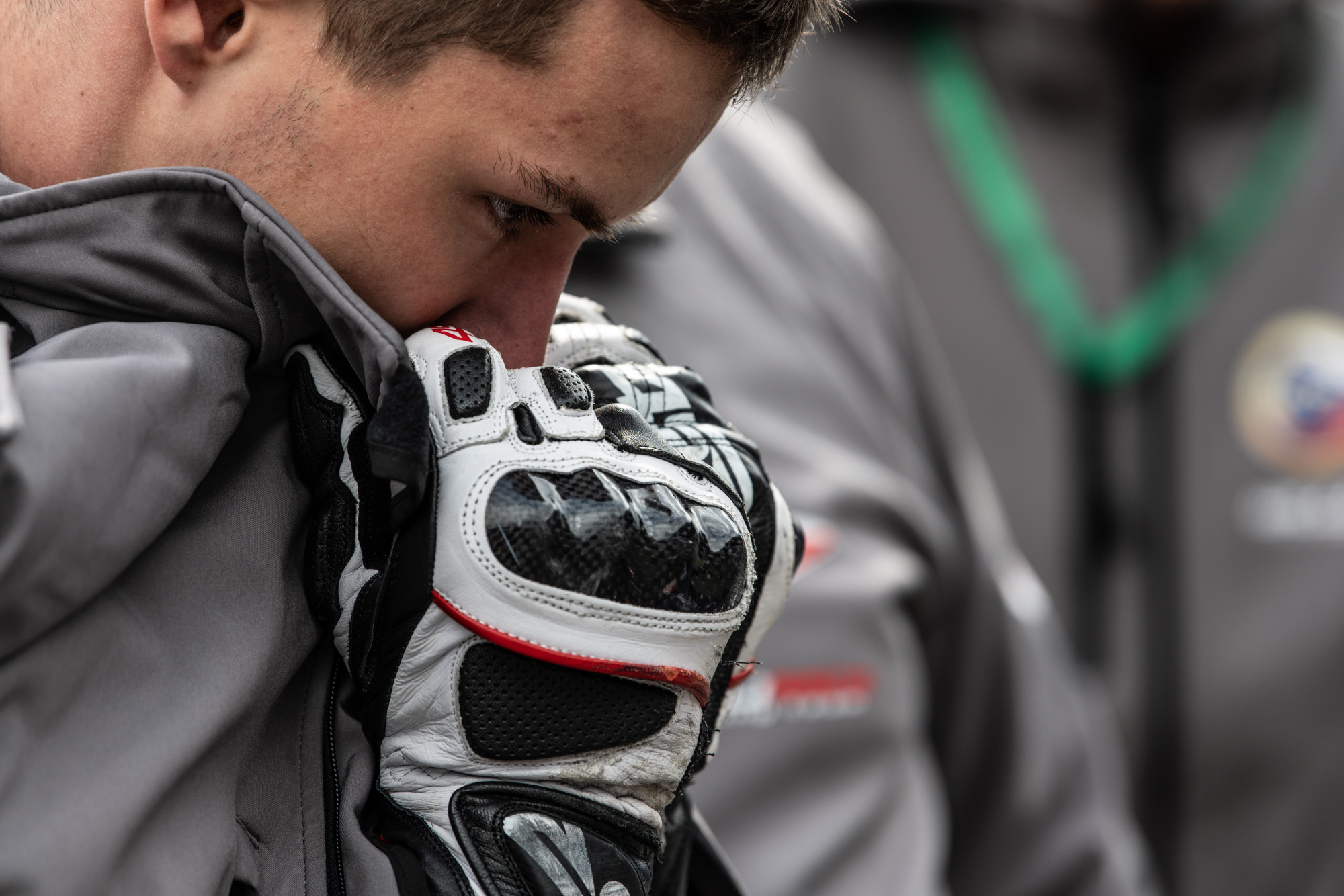 Sledujte ACCR Czech Talent Team – Willi Race na sociálních sítích:
Facebook: https://www.facebook.com/CzechTalentTeam/
Instagram: https://www.instagram.com/accr_czech_talent_willi_race/
#WorldSSP300 #NLDWorldSBK
Další harmonogram víkendu v Assenu pro třídu Supersport 300:
Neděle 14. 4. 2019
09:50 – 10:05 – Warm Up
15:15 – závod (12 kol / 54,504 km)