Jorge Lorenzo si při tréninku v Itálii zlomil levé zápěstí a podle prvotních vyšetření ho čeká operace.
Zdroj: Crash.net, Motosprint.it
Závodník MotoGP Jorge Lorenzo bude muset na operaci se zlomeninou ruky, kterou si přivodil během tréninku v Itálii. Španěl v sobotu skončil v nemocnici ve Veroně, kde se ukázalo, že si zlomil kost v levém zápěstí. To se stalo jen chvíli předtím, než se ve středu má oficiálně prezentovat na představení týmu Repsol Honda. Toto zranění právě tým potvrdil na svých sociálních sítích.
Jorge Lorenzo má během pondělí 21. ledna podstoupit další vyšetření. Mluví se o tom, že ta proběhnou už v Barceloně, kde se specializují na podobná zranění a často operují jezdce MotoGP. O dalším zdravotním stavu bude tým Repsol Honda dál informovat.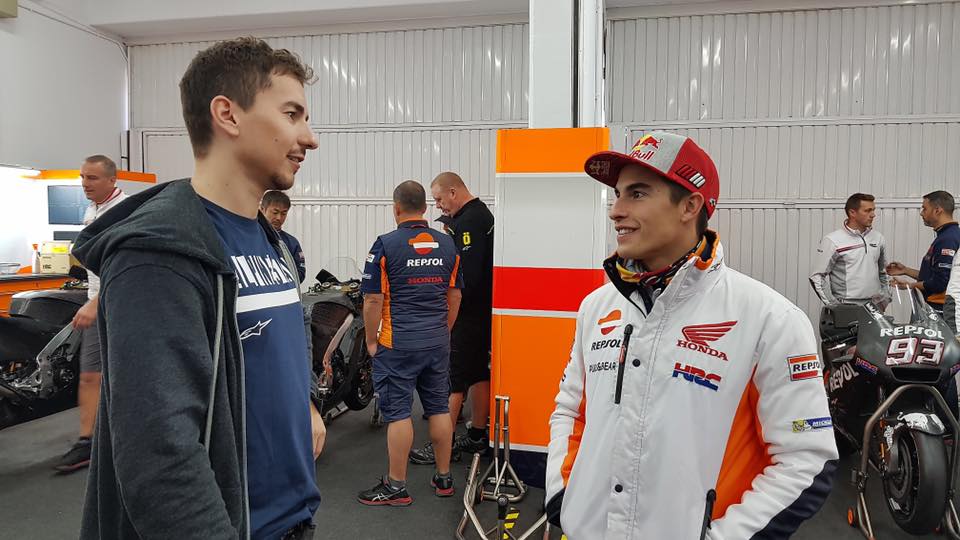 Pro Jorgeho je to další komplikace v podobě zranění poté, co loňskou sezónu ukončil se zraněnou nohou a zlomeným levým zápěstím, což si způsobil při GP v Aragónu a Thajsku.
Přestavení týmu Repsol Honda proběhne ve středu 23. ledna, kde se má ukázat nová RC213V a samozřejmě oba tovární jezdci ve složení Jorge Lorenzo a Marc Marquez. Marc ještě také není úplně vyléčen, protože rehabilituje po operaci ramene, která proběhla v prosinci.
Předsezónní sezóna začne prvními testy, které jsou pro jezdce MotoGP naplánované na 6. – 8. února 2019 v malajském Sepangu.
Unfortunately @lorenzo99 has sustained a fracture to the left scaphoid while training in Italy.

He will undergo surgery tomorrow (Jan 21) after additional checks.

Further information to follow tomorrow after his operation.

— Repsol Honda Team (@HRC_MotoGP) January 20, 2019