Zdroj: TZ, Foto: Václav Duška Jr.
Letošní závodní sezóna v Mistrovství světa Superbiků se znovu rozjela na přelomu července a srpna ve španělském Jerezu. Hned další víkend byly na programu další závody, tentokrát v portugalském Portimãu. Jezdci tak neměli moc času na odpočinek a druhé závody v řadě čekaly také český tým ACCR Czech Talent Team – Willi Race a Smrz Racing – Willi Race, který je pravidelným účastníkem ve třídě Supersport 300.
Závodní víkend začal tradičně s tréninky, ve kterých se hlavně nový jezdec týmu Matyáš Červenka snažil poznat trať. Podobně na tom byl i Alejandro Carrión, který se musel náročnou trať naučit. Jen Miloslav Hřava trať znal již z loňského roku. Alex potvrdil roli favorita týmu a v sobotním Superpole vybojoval výborné 10. místo. To v následném závodě i přes technickou poruchu proměnil v další dva mistrovské body za 14. místo. V nedělním závodě se po startu z chvostu startovního pole probojoval o několik míst dopředu, ale skončil za bodovanými příčkami na 20. místě. Míla s Matyášem se do hlavních závodů nedostali, takže nastoupili do závodu Last Chance Race. Míla bohužel v pátém kole spadl a Matyáš závod dokončil na 17. místě. Všichni tak nasbírali další cenné zkušenosti.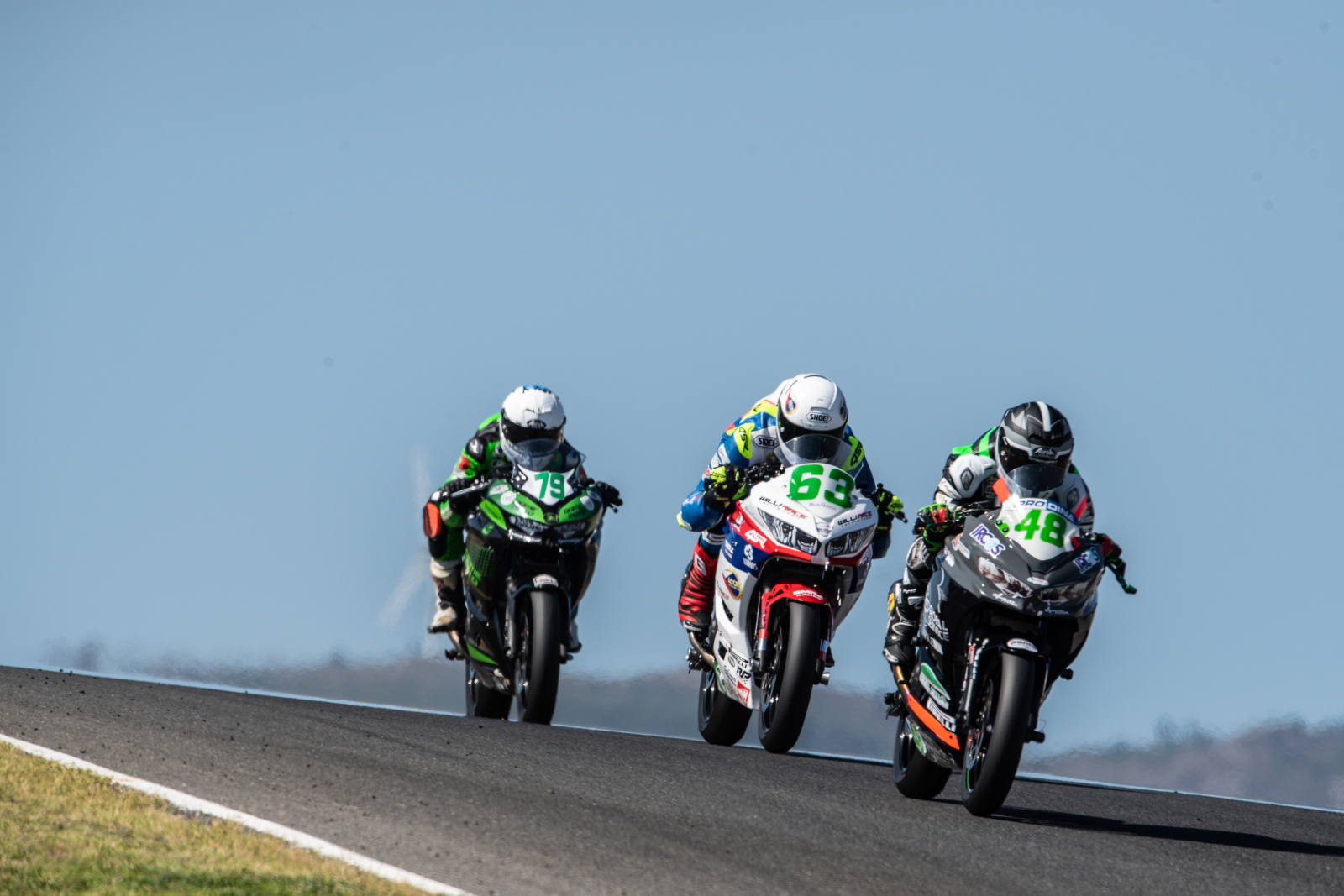 #63 Miloslav Hřava
"Závodní víkend v Portimãu nedopadl podle mých představ. V pátek jsem ve volných trénincích každé kolo zrychloval. Nastavení motorky bylo ideální pro tuto trať. V sobotu se ale ranní trénink nevydařil. Ve čtvrtém kole jsem spadl v poslední zatáčce a kvůli tomu jsem se nekvalifikoval do hlavního závodu. V závodě "Last Chance Race" jsem startoval z 22. místa. Po startu jsem se zdržel s jednou skupinkou, se kterou jsem jel dvě kola a v páté zatáčce třetího kola jsem spadl. Moc se omlouvám týmu za tento nevydařený víkend. Celý tým pro to udělal vše. Je to sport a s tím se musí počítat, že to občas nevyjde. Zároveň bych chtěl poděkovat taťkovi, týmu a lidem, co mě podporují."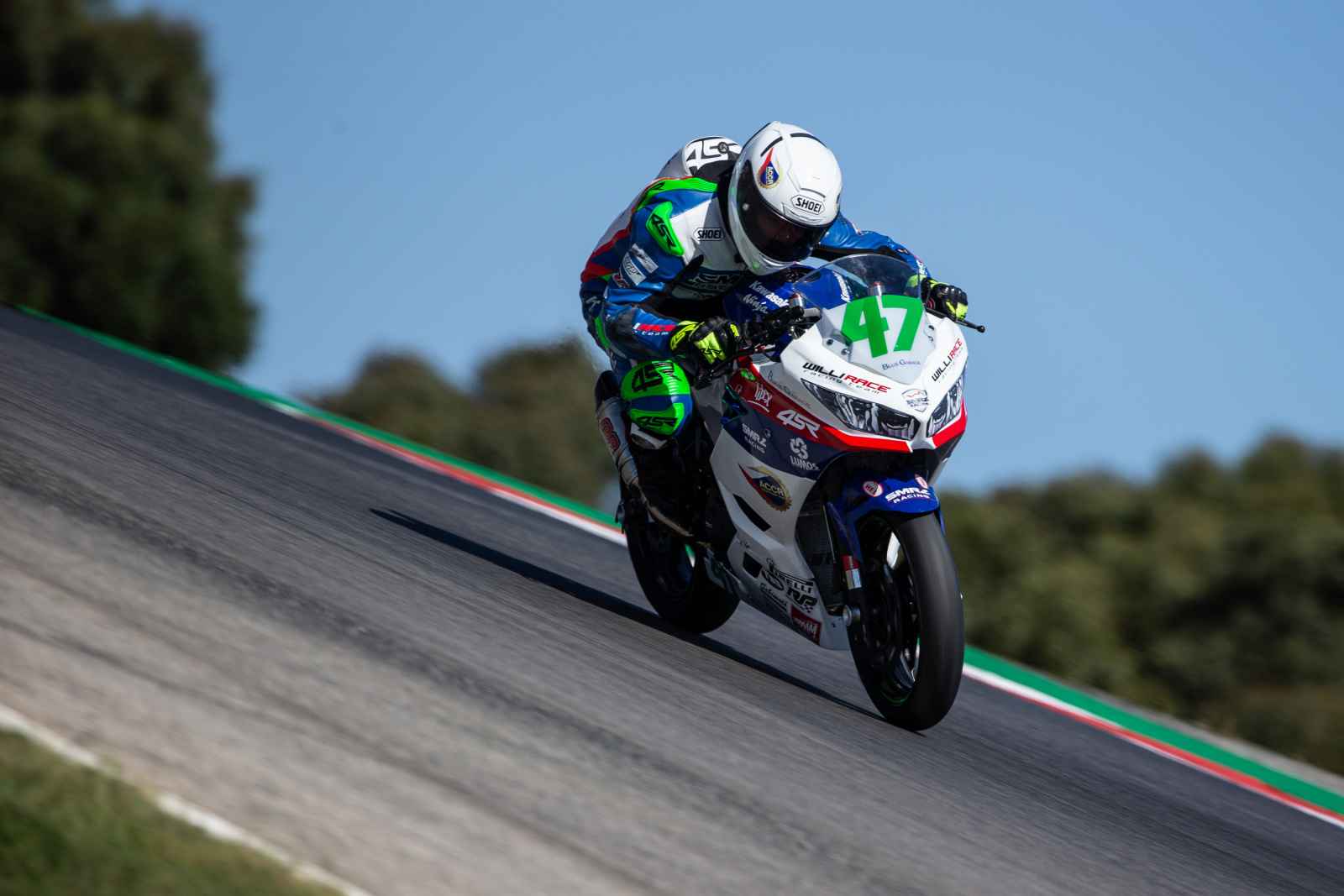 #47 Matyáš Červenka
"Tato trať pro mě byla těžká od prvního kola. Nemohl jsem najít ideální stopu. Můj tým jako vždy nezklamal a vše bylo připraveno na jedničku. Když jsem našel ideální stopu, tak jsem mohl začít zrychlovat. Ze začátku jsem měl problémy s řazení a když jsem se už konečně naučil správě řadit, tak mi chyběla jen rychlost a to už jsem nestihl."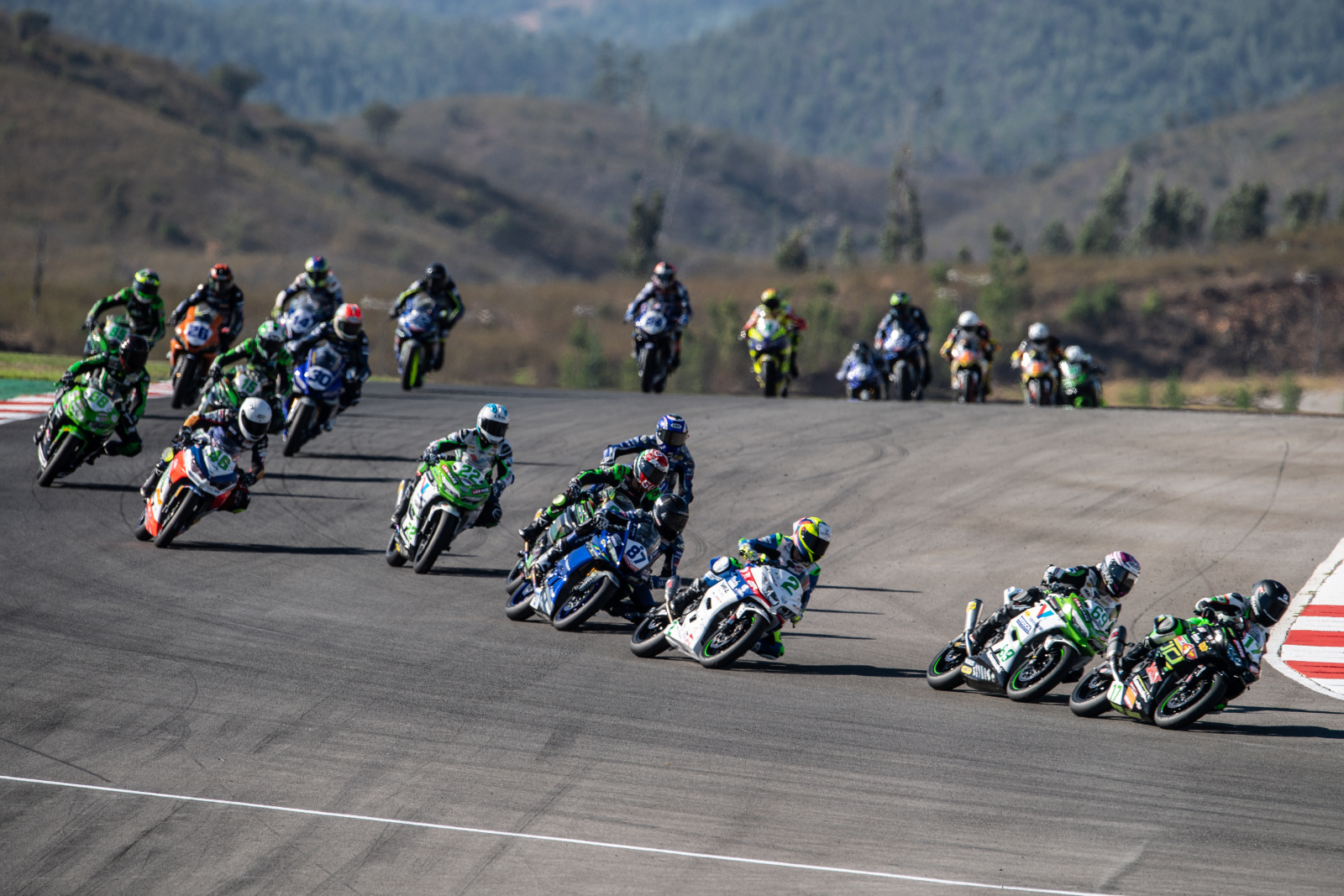 #2 Alejandro Carrión
"Pro mě to byl pozitivní víkend, i přes to, že jsme měli nějaké problémy. Hodně jsme pracovali a myslím, že jsme se dostávali blíž a blíž, udělali jsme pokrok. Ve volném tréninku se mi podařilo kvalifikovat na 30. místo i přes to, že to pro mě byl nový okruh a měl jsem málo času si na něj zvyknout. V Superpole se mi podařilo kvalifikovat na desáté místo. V prvním závodě se mi podařilo bojovat ve skupině vpředu, ale poté jsem kvůli problému s motorem nemohl až do konce bojovat vpředu, takže jsem dojel na 14. místě. V nedělním závodě jsme věděli, že máme šanci, ale malá chyba při tlaku pneumatik nás přinutila startovat z posledního místa. Z toho se mi podařilo získat sedmnáct míst a dojel jsem dvacátý. Chci poděkovat týmu a mé rodině, protože to nebyl jednoduchý víkend a celou dobu tvrdě pracovali"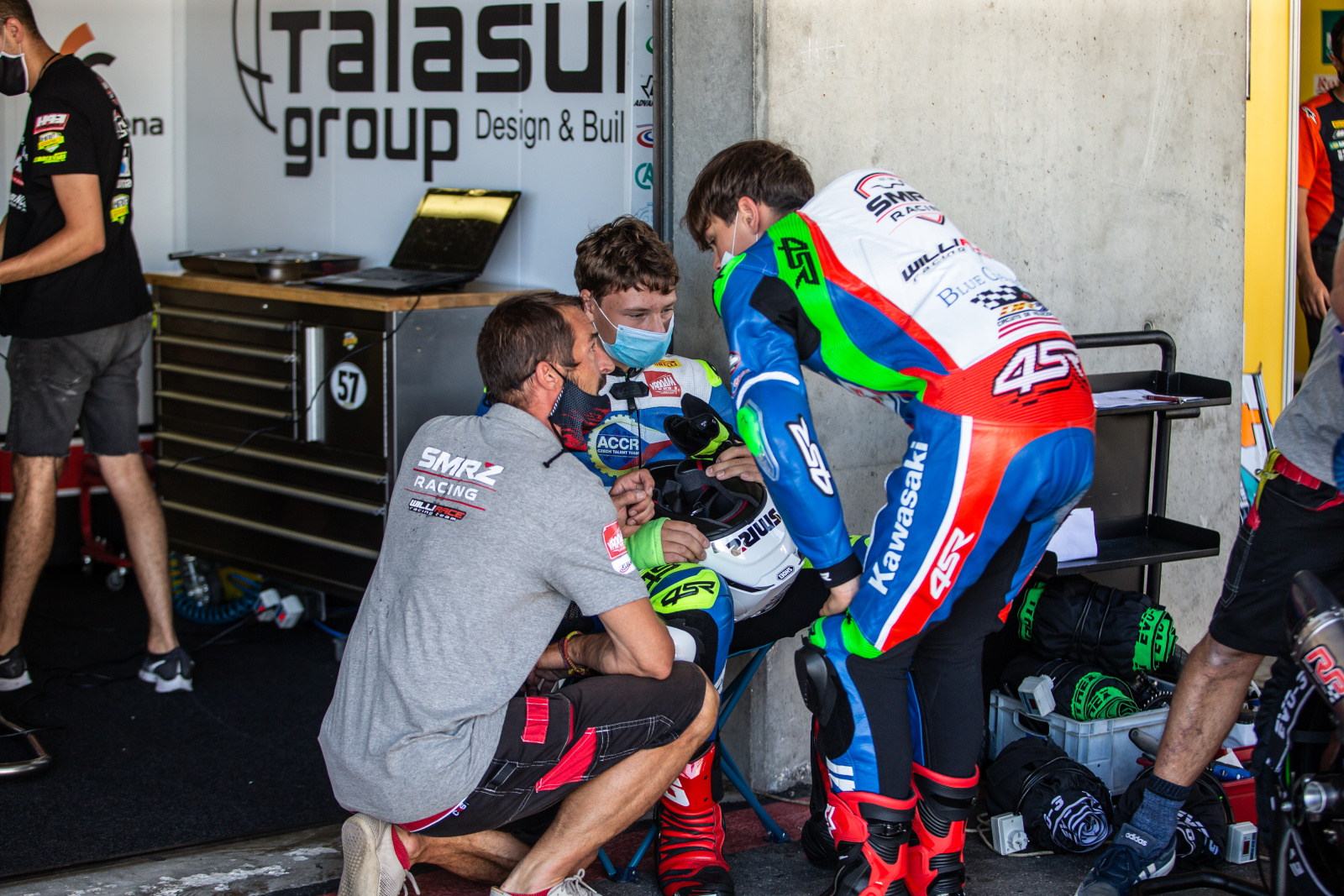 Jakub Smrž – manažer týmu
"Byl to hodně těžký víkend, ve kterém se střídaly pozitiva a negativa. Musím pochválit Mílu a Matyáše. Míla pokročil oproti Jerezu o velký kus kupředu, ale zbrzdil ho pád v kvalifikaci a v závodě Last Chance udělal při snaze probojovat se vpřed chybičku a spadl. Rozhodně ukázal, že jde jezdecky nahoru. Matyáš při svém druhém závodě ve světě a zároveň na velké motorce ukázal, že má velký potenciál a byť byl v Portimãu poprvé, na této těžké trati se rychle adaptovat. Každým tréninkem zrychloval a stahoval ztrátu na zkušenější jezdce. Alex zajel skvělou kvalifikaci. V prvním závodě udělal v jednom kole chybu, kdy přišel o možnost bojovat v Top 10. I tak to stačilo na 2 body, ale po závodě jsme zjistili, že nám odešly vstřiky na motorce. Do druhého dne jsme chybu odstranili, bohužel jsme udělali chybu a místo předepsaného minimálního tlaku v zadní gumě, který je 1,65 baru jsme měli 1,63. Je to pro nás ponaučení, že je třeba nechávat větší rezervu. Protože před kontrolním měření Pirelli jsme rozhodně přes 1,65 měli. Za to se Alexovi omlouvám, ale z poslední pozice zajel skvělý závod. Rozhodně musím říct, že má velký potenciál a musím poděkovat celému týmu za skvělou práci a partnerům, bez kterých bychom zde nebyli. Loňský rok nás provázel bez jediného technického problému, letos to tak bohužel není. Ale to se zlomí."
Příští závody Mistrovství světa Superbiků se pojedou od 28. do 30. srpna 2020 na okruhu v Aragónu. Pro třídu Supersport 300 půjde o třetí závody sezóny.