Druhý říjnový víkend se můžeme těšit na další porci závodů, ať už jde o další kolo mistrovství světa Superbiků, či závody na Slovakiaringu.
Zdroj: WorldSBK, AČR, FIM CEV Repsol, Cuna de Campeones
O víkendu od 11. do 13. října 2019 se můžeme těšit na tyto závody:
Mistrovství světa Superbiků Argentiny (WorldSBK, San Juan – Argentina)
MMČR na závodních okruzích Slovakiaring (Slovensko)
CEV a Cuna de Campeones Albacete (Španělsko)
WorldSBK Argentiny v San Juanu
Po závodech ve Francii, kde jsme mohli sledovat všechny třídy mistrovství světa Superbiků, se nyní šampionát přesouvá do zámoří. Konkrétně do Argentiny na okruh San Juan a pojedou zde opět jen třídy Superbike a Supersport, podobně jako v zámoří na začátku sezóny. Trať se do kalendáře WSBK dostala loni a Argentina se loni stala 26. zemí, která vstoupila do tohoto šampionátu. Závodní okruh, který se stal 48. tratí v šampionátu, je dlouhý 4,276 km a celkem má 17 zatáček. Z nich je sedm pravých a deset levých. Zároveň tu najdeme dvě dlouhé rovinky a ta cílová má 0,546 km.
Ve velice dobré situaci do Argentiny míří Jonathan Rea, který minule oslavil svůj pátý titul mistra světa v řadě. I přes to, že měl na začátku sezóny velice dominantní výkon Álvaro Bautista, dokázal to Jonathan Rea stabilními výkony otočit ve svůj prospěch a k vítězství titulu, se kterým se zapsal do historie. Na svém kontě má 544 bodů a Álvaro Bautista 415. Ten se tak letos stává vicemistrem světa, což je dobrá vizitka po přestupu z MotoGP. Na ostatní tak zbývá boj o třetí pozici a to je velice otevřené. Zatím ji drží Alex Lowes s 279 body, ale jen o pět bodů méně má jeho týmový kolega Michael van der Mark. Velice blízko je také Toprak Razgatlioglu, který minule zazářil vítězstvím prvního závodů a svůj bodový zisk navýšil na 260 bodů. Loni v San Juanu oba závody vyhrál Jonathan Rea a na obě stupně vítězů dosáhl Marco Melandri. Spolu s nimi se tu prostřídali Toprak Razgatlioglu a Xavi Forés, kterého letos můžeme sledovat v BSB. Speciální víkend čeká Leandra Mercada, který se představí před svým domácím publikem.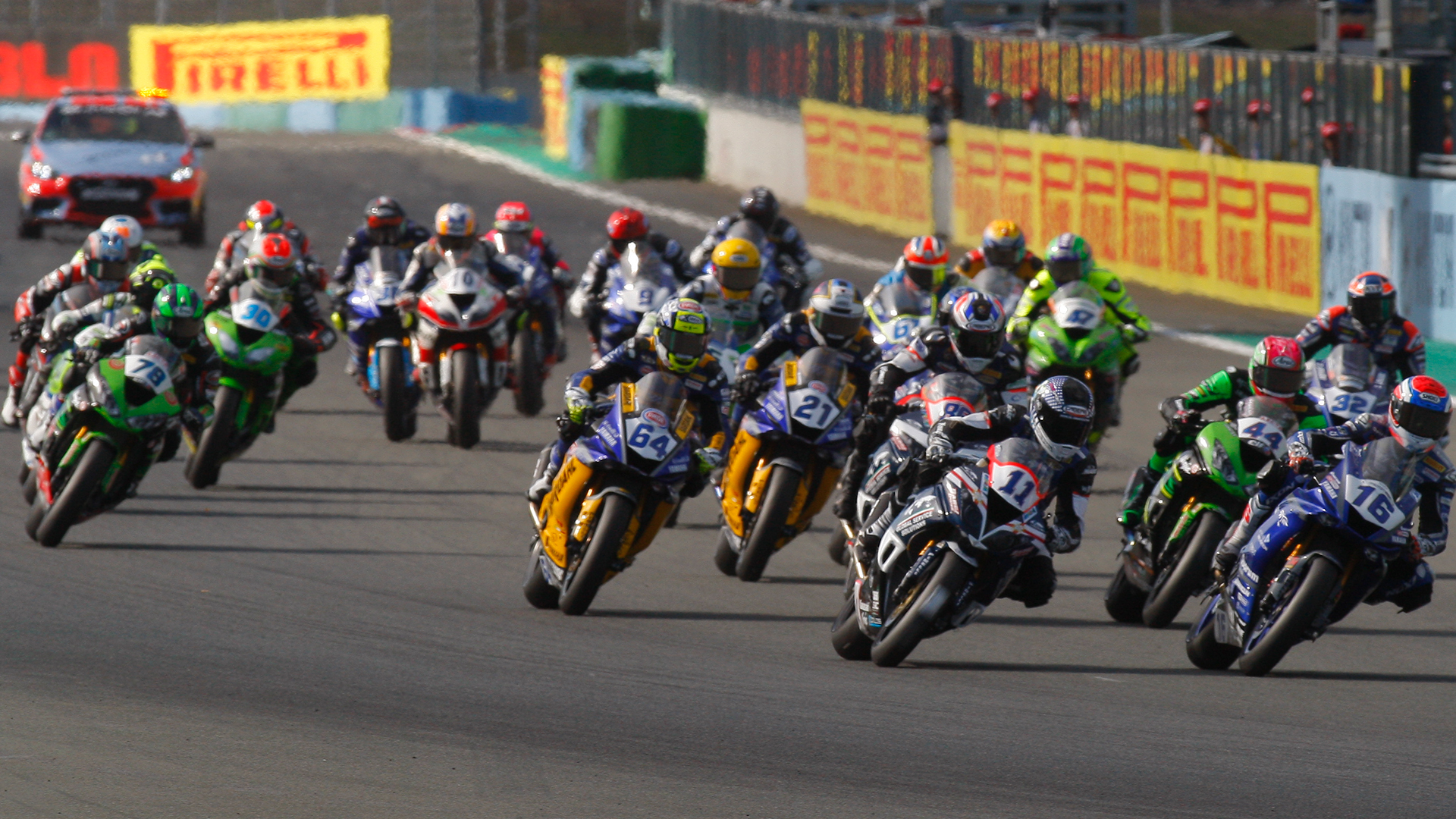 Ve třídě Supersportů si udržuje první místo Randy Krummenacher se 193 body, ale jen deset bodů za ním je jeho týmový kolega Federico Caricasulo. Třetí nejlepší je Jules Cluzel se 155 body, který loni v San Juanu vyhrál. Čtvrtý je letos průběžně Lucas Mahias se 123 body, jenž loni v Argentině skončil třetí. Top5 doplňuje Hikari Okubo, ale ten má zatím pod sto bodů, konkrétně 93 bodů.
Tím, že se jede v Argentině, musíme počítat s časovým posunem celého harmonogramu a pro nás se bude jezdit večer.
Harmonogram víkendu
Pátek 11. 10. 2019
Čas
Třída
Trénink
15:30 – 16:20
Superbike
1. volný trénink
16:30 – 17:15
Supersport
1. volný trénink
20:00 – 20:50
Superbike
2. volný trénink
21:00 – 21:45
Supersport
2. volný trénink
Sobota 12. 10. 2019
Čas
Třída
Trénink
16:00 – 16:20
Superbike
3. volný trénink
16:30 – 16:50
Supersport
3. volný trénink
18:00 – 18:25
Superbike
Superpole
18:40 – 19:05
Supersport
Superpole
21:00
Superbike
1. závod
Neděle 13. 10. 2019
Čas
Třída
Trénink
16:00 – 16:15
Superbike
Warm Up
16:25 – 16:40
Supersport
Warm Up
18:00
Superbike
Závod Superpole
19:15
Supersport
Závod
21:00
Superbike
2. závod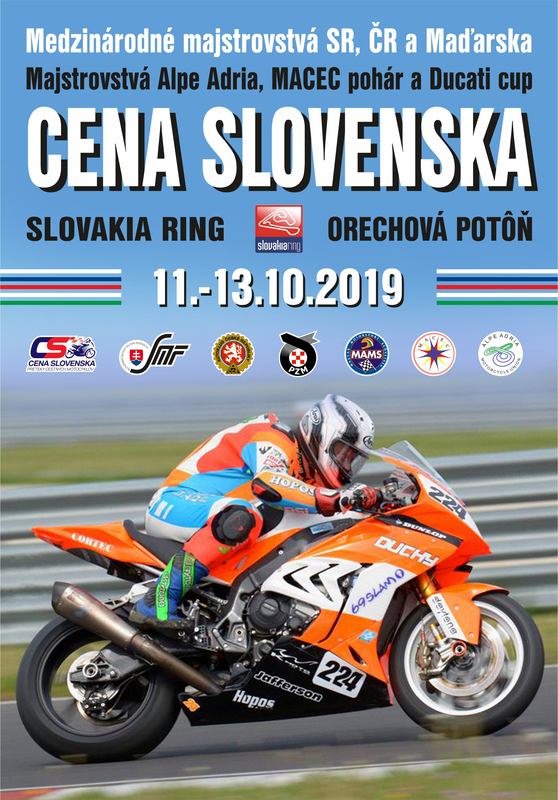 MMČR na závodních okruzích na Slovakiaringu
O nadcházejícím víkendu také skoční letošní sezóna mezinárodního mistrovství České republiky silničních závodů motocyklů na závodních okruzích. Celá sezóna se jela spolu s mezinárodním šampionátem Alpe Adria, ale ve spolupráci se slovenskou federací byl ke kalendáři přidán ještě jeden závěrečný podnik, který se odjede na Slovakiaringu. Sezóna Alpe Adrie skončila před dvěma týdny závody v Mostě, ale všechny účastníky našeho mistráku čeká ještě jeden závodní víkend. Pojede se opět ve třídách Supersport 300, Superstock 600, Superstock 1000, Superbike, Alpe Adria Cupy 600 a 1000 a byl přidán i volný závod tříd 125 SP a 125GP/Moto3, ve kterém se nebudou udělovat body do žádného MMČR. Jde o možnost pro všechny jezdce této třídy si ještě na závěr sezóny zajezdit na kvalitním okruhu při motocyklové Ceně Slovenska.
Právě díky spolupráci se SMF se na trati představí také domácí závodníci, kteří budou bodovat do mistrovství Slovenska, Slovenského poháru a Ducati Slovakia Cupu. Nebudou chybět ani jezdci oldtimerů a klasiků, maďarské a polské série závodů.
Pro diváky je vstup na závody zdarma, ať už na tribuny nebo do depa.
Více informací později v samostatném článku.
FIM CEV Repsol a Cuna de Campeones v Albacete
Předposlední závodní víkend letošní sezóny čeká jezdce španělského šampionátu FIM CEV Repsol. Tentokrát se pojede na okruhu v Albacete. Letošními stálými jezdci ve třídě Moto3, která je juniorským mistrovstvím světa, jsou Filip Řeháček a Ondřej Vostatek. Ondra navíc před pár dny oznámil, že v příští sezóně pojede v tomto šampionátu v prestižním týmu Aspar. V tuhle chvíli je také přihlášen do výběr pro Red Bull MotoGP Rookies Cup, takže ho čeká nabitý podzim. S oběma našimi jezdci ve stejném týmu jezdí také slovenský závodník Michal Búlik, ale ve třídě European Talent Cup. V ní je také český jezdec Matyáš Konečný. Tak, jak je pro šampionát CEV zvykem, jezdci mohou využít volných tréninků již od čtvrtka.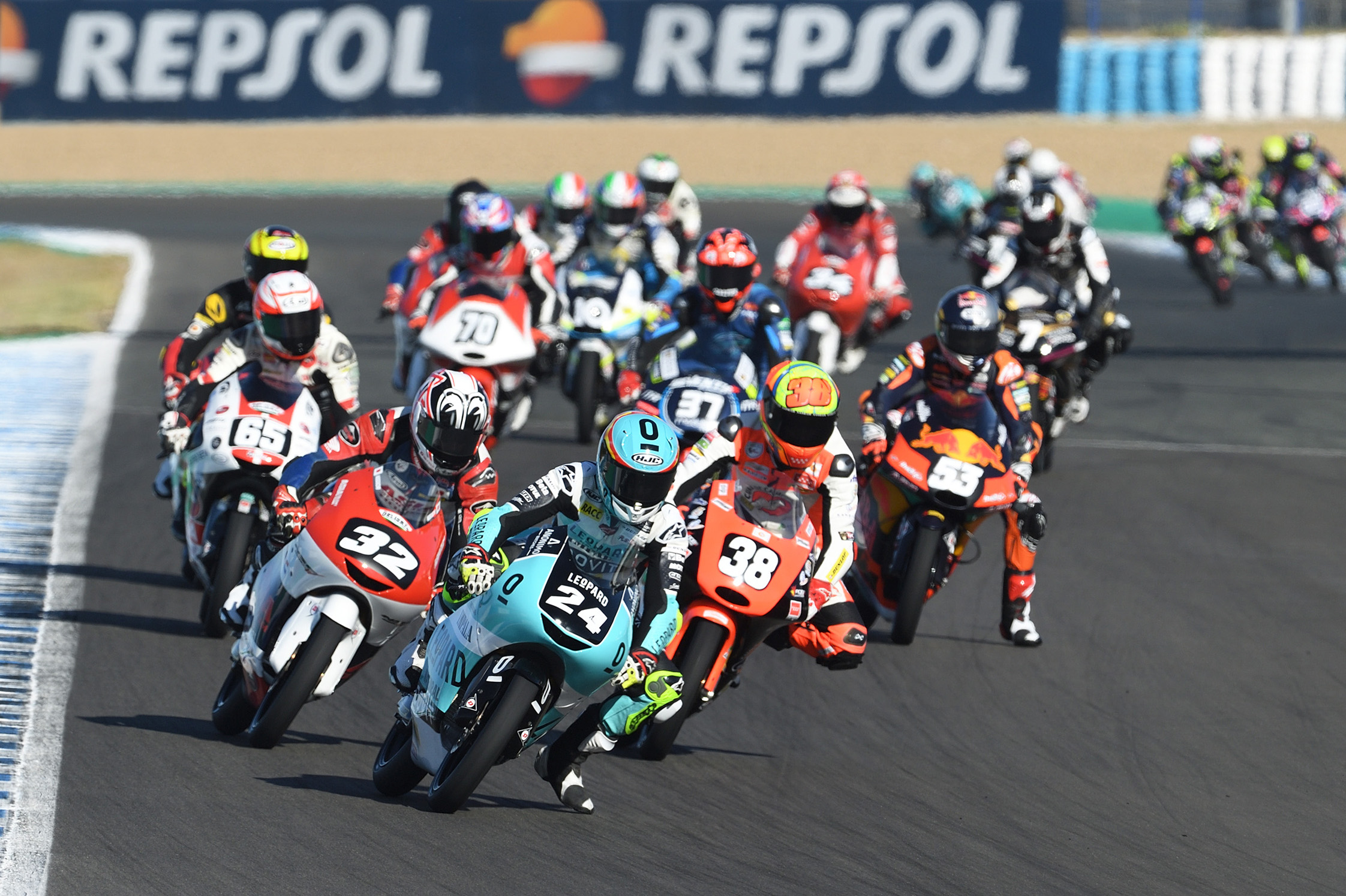 Spolu s CEVem se v Albacete také představí jezdci španělské školy Cuna de Campeones, která rozvíjí talent mladých jezdců, kterým se snaží vytvořit co možná nejrovnější podmínky se stejnou technikou. V ní se letos prezentují Štěpán Zuda a Jakub Gurecký, kteří navíc míří do Albacete bez přestávky, protože minulé závody této školy se jely minulý víkend v Navarře. Stejně jako Ondřej Vostatek, příštího výběru pro Rookies Cup se zúčastní i Štěpán Zuda.
Harmonogram víkendu