Krásnou a dramatickou podívanou přinesly další dva závody Red Bull MotoGP Rookies Cupu v Assenu. Pro českého závodníka Filipa Salače to byl velmi úspěšný víkend, když po sobotním pátém místě vybojoval v druhém závodě výbornou stříbrnou pozici.
Zdroj: TZ
Filip Salač má za sebou vydařený víkend v Assenu. Zde se zúčastnil dvou závodů Red Bull MotoGP Rookies Cupu, ve kterých vybojoval páté a druhé místo. Možná, že k tomu přispěly i cenné rady bratrů Jakuba a Matěje Smržových, ale možná i radost z udělení divoké karty na závody mistrovství světa do Brna. V každém případě se Filip po tomto víkendu drží na třetím místě průběžného pořadí Red Bull MotoGP Rookies Cupu za druhým Carlosem Tatayem. Oba mají shodný počet 66 bodů.
V průběhu prvního závodu se na špici sjela pětičlenná skupinka, ve které Filip bojoval o druhé místo. Cílovou čáru nakonec po drobných chybičkách protnul jako pátý. Porada s bratry Smržovými přinesla Filipovi několik cenných rad a postřehů do druhého závodu, ve kterém vystoupal na stupně vítězů.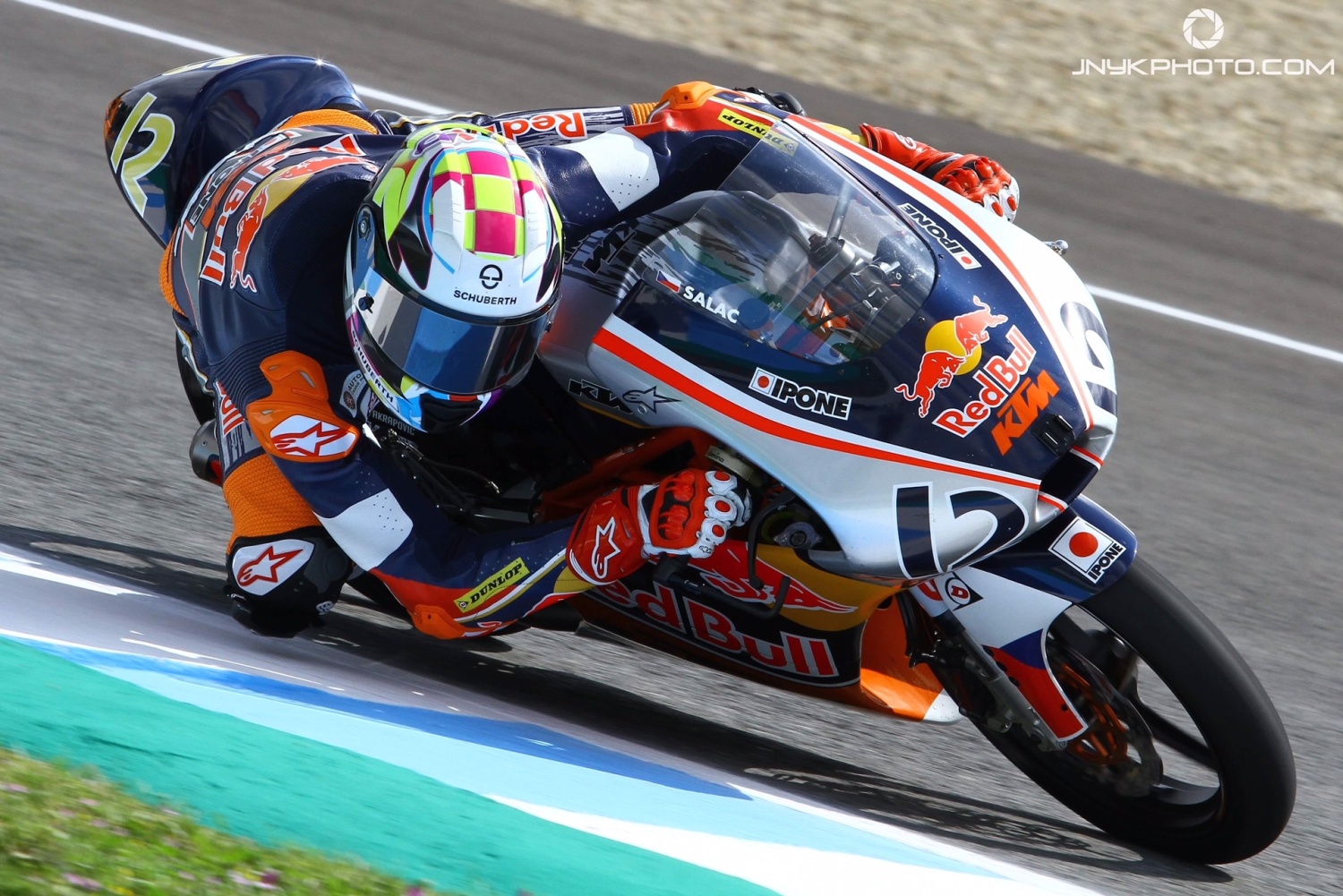 Filip Salač
"Odstartoval jsem dobře, ale na třetím úseku prvního kola jsem měl krizi a propadl se až na desátou příčku. Na vedoucí pětičlennou skupinku jsem ztrácel asi dvě vteřiny, ale podařilo se mi je stáhnout a probojovat se na druhé místo. Ustál jsem několik útoků a vždy jsem se dokázal dostat zpět za vedoucího jezdce. Dal jsem do toho všechno a jsem za druhé místo moc rád. Bylo velmi obtížné dotáhnout po takové ztrátě čelo závodu a udržet tempo až do cíle. Děkuji všem za obrovskou podporu. Byl to úspěšný víkend a myslím, že jsem ukázal, že na to mám."
V Assenu byl také prezident AČR pan JUDr. Jan Šťovíček, Ph.D., který společně s Jakubem a Matějem Smržovými vyjednával angažmá a podporu pro Filipa Salače na sezónu 2019.
"Je to úspěch, který Filip potřeboval. Dokázal všem, že má na to jezdit na úplné špici startovního pole. Can Öncü má letos formu jako hrom a zatím dominuje, Filip mu ale zdařile šlape na paty. Výsledek velmi kladně ocenili sponzoři a zástupci týmů Moto3, kteří mají Filipa samozřejmě v hledáčku a nám se nyní bude mnohem lépe vyjednávat jezdecké místo v seriálu Grand Prix 2019," poznamenal pan Šťovíček.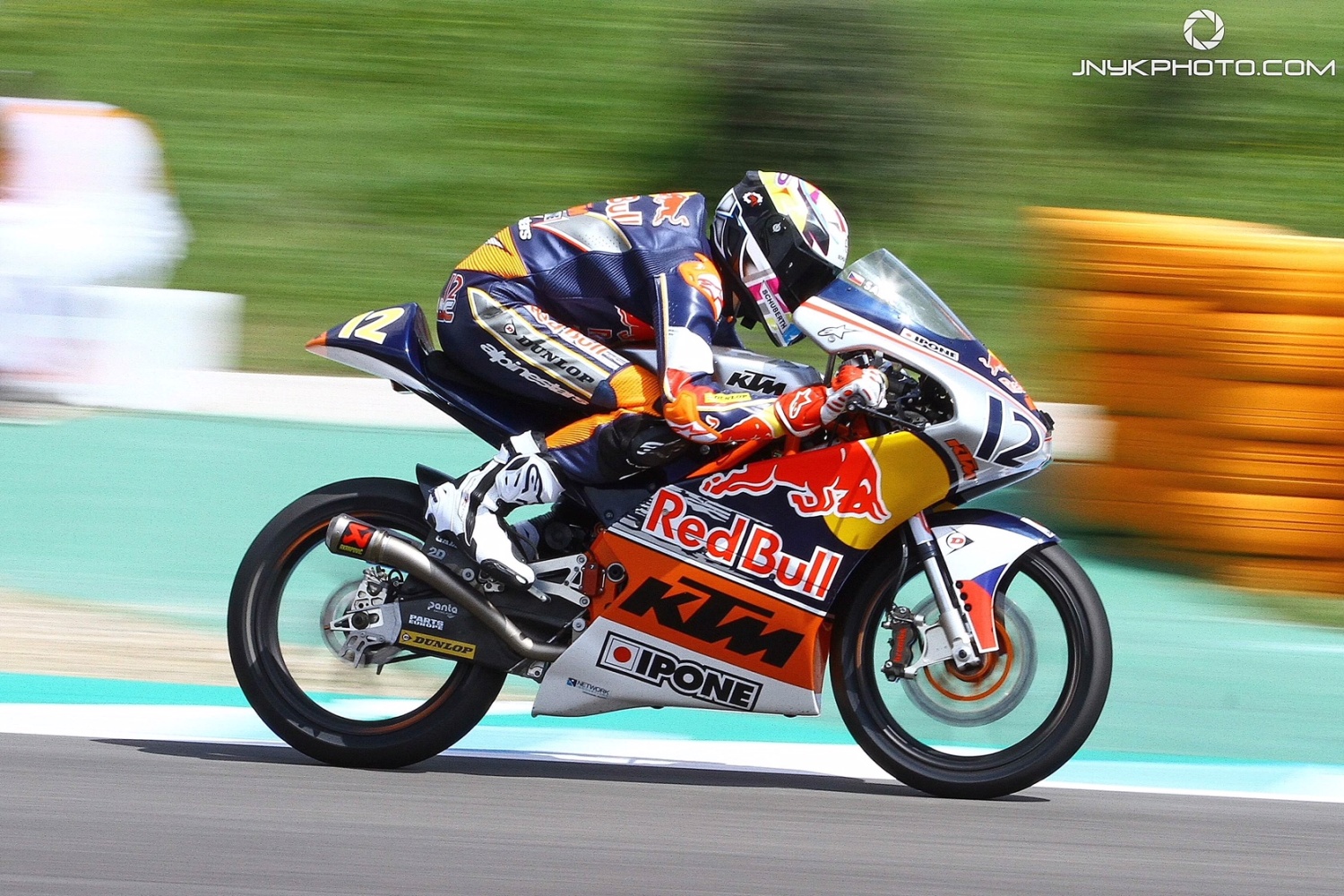 Jakub Smrž – manažer reprezentace
"Jsem rád, že na svém zranění můžu najít také pozitiva a pomoci někomu jinému. Odměnou nám byla stříbrná pozice z druhého závodu. Filip celý víkend podával skvělý výkon, ale i tak mu v prvním závodě kousek na bednu chyběl. Po závodě jsme analyzovali všechny chyby a v neděli se to projevilo na výsledku. Je skvělé, že i Filip na sobě dokázal zapracovat a změnit hodně věcí. Nyní na to bude třeba navázat nejen v dalším závodě Red Bull Moto GP Rookies Cupu, ale také v juniorském mistrovství a samozřejmě při brněnské GP."
Další závody čekají Filipa Salače již za čtrnáct dní na německém okruhu Sachsenring, kam se také chystám vyrazit, takže se můžete těšit na informace přímo z místa.