Ondřej Ježek včera odletěl do Velké Británie, kde se o víkendu odehraje šestý podnik letošního mistrovství světa Superbiků. Jaká má před víkendem očekávání?
Zdroj: TZ
"Donington Park beru jako generálku před následujícím brněnským závodem. Stále věřím, že se týmovým mechanikům podařilo udělat další krok k ideálnímu seřízení motorky," říká Ondřej Ježek, který neztrácí chuť poprat se o další body. V Donington Parku to bude zase o kousek náročnější, protože několik jezdců získalo divokou kartu, takže na startu bude tentokrát připraveno 24 závodníků. Přesto Ondřeje neopouští dobrá nálada, kterou si chystá ještě vylepšit, proto si do cestovního zavazadla přibalil kulečníkové tágo. "Anglie, tady to bez snookeru nejde. Před závodem to bude ideální relax," plánuje Ondřej Ježek.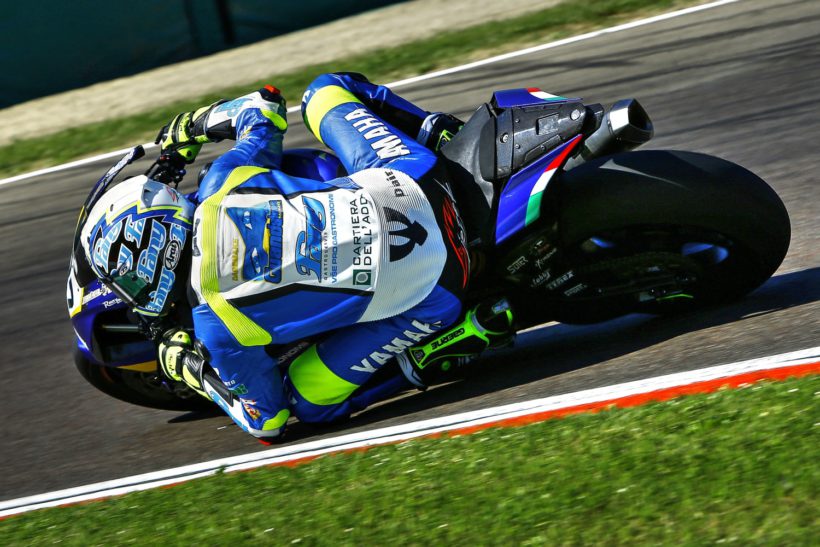 Zážitky z Donington Parku
Ondřej na místo přiletěl už ve středu, opět v doprovodu svého věrného asistenta Jakuba Müllera, který mu pomáhá během závodu řešit všechny organizační záležitosti.
"Nejlépe mu jde shánění hostesek na startovní rošt," popisuje Ondřej Ježek a dodává: "Na zítřek se těším, i když jsem se tady před 11 lety pěkně rozsekal. Zažil jsem tu svůj nejhorší pád, při kterém jsem si zlomil holenní a lýtkovou kost na levé noze. Trať je tu hodně náročná, protože podobně jako v Assenu musíte měnit směr ve vysokých rychlostech. Zejména první úsek, který vede z kopce, je hodně fyzicky vyčerpávající a ruce tu vždy dostanou pěkně zabrat," popisuje Ondra úskalí proslulého britského okruhu.
Generálka před Brnem
Ondřej je také napjatý, zda se mechanikům jeho týmu Guandalini Racing podařilo o kus posunout vyladění závodní Yamahy.
"V týmu měli za úkol projít záznamy z Imoly a vyvodit důsledky, které pomohou zajistit přirozenější ovladatelnost motorky pro další závody. Jsem zvědavý, s čím kolegové přijdou. První briefing máme ve čtvrtek odpoledne," popisuje Ondřej Ježek.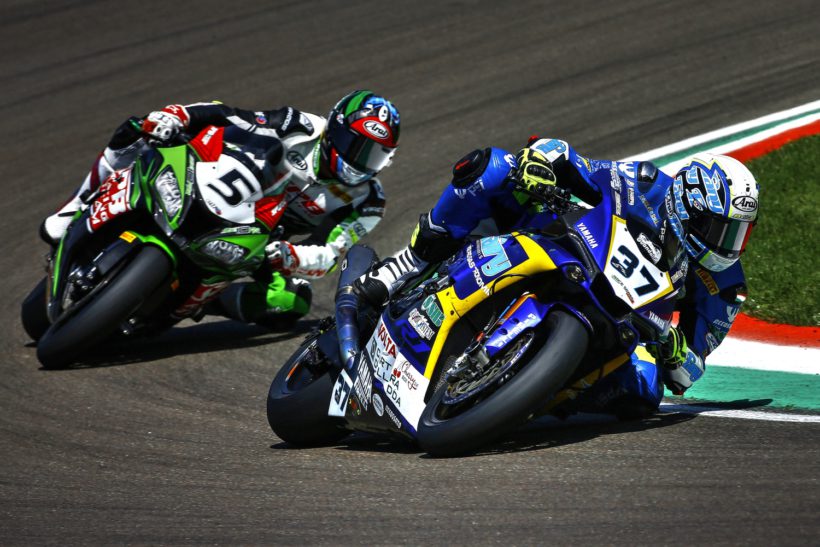 Před týmovou schůzkou si Ondřej ještě stihne s Jakubem zahrát snooker. "Jsme v Anglii a kulečník je moje velká záliba, takže by byl hřích si tu nezahrát. Počítám, že to zvládneme ve čtvrtek ráno, před závodem je to ideální způsob, jak se trochu odreagovat. Vezu si dokonce vlastní tágo," hlásí Ondřej Ježek, který období od posledního závodu v Imole věnoval tréninku. "Bez pravidelné údržby to nejde. Na enduru trénuji starty, dávám si fitko a kolo. Potřebuji hlavně udržet vypracovaný střed těla a také trénovat postřeh a rychlost," popisuje svou přípravu brněnský závodník.
Po závodu v Donington Parku se superbiková špička sejde v Brně, odkud Ondra pochází. Čeští fanoušci tak budou mít šanci našeho jezdce podpořit 8. až 10. června.
"Do Brna se samozřejmě těším, na domácí půdě je každý závod zábavnější. Věřím, že si diváci superbiky v Brně užijí, že mi budou držet palce, a že závod bude pořádně napínavý," vzkazuje Ondra Ježek, náš jediný zástupce v šampionátu superbiků, který je aktuálně na 22. místě se 2 získanými body.
Časový harmonogram třídy Superbike na Donington Parku 25. – 27. 5. 2018:
Pátek
9:45 – 10:25 – 1. volný trénink
12:30 – 13:10 – 2. volný trénink
16:05 – 16:45 – 3. volný trénink
Sobota
9:00 – 9:20 – 4. volný trénink
10:45 – 11:00 – Superpole 1
11:10 – 11:25 – Superpole 2
13:15 – závod 1 – v 16:45 záznam na Eurosport 1
Neděle
9:45 – 10:00 – Warm Up
13:00 – závod 2 – ve 21:00 záznam na Eurosport 2