Ondřej Ježek, jediný český jezdec mistrovství světa Superbiků, má za sebou další závodní víkend. Z Donington Parku, kde se odehrála 6. série závodů, si odváží adrenalinové zážitky, ale také víru v další pozitivní vývoj sezóny. Bohužel ho při druhém závodě zradila technika, takže se nedostal na bodované pozice.
V pátečních trénincích na zmoklém okruhu sice Ondřej Ježek přestál pád a vzhledem k riziku nejel své maximum, ale některé mezičasy prozrazovaly, že je dobře rozjetý a začíná se přibližovat jezdcům první desítky.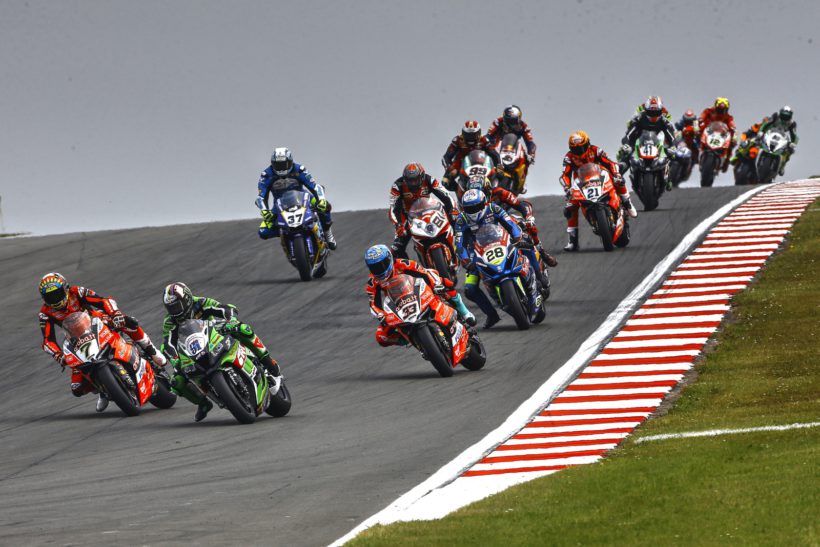 V sobotu dopoledne Ondra dokázal vybojovat svůj prozatím nejlepší čas na Donington Parku a zlepšení potvrdil i v sobotním prvním Superpole, kde získal 17. místo. V prvním sobotním závodu nakonec dojel osmnáctý. A i když našeho jezdce během nedělní jízdy zradila brzda, nakonec v nedělním závodě získal sedmnáctou pozici a pocity z víkendu jsou převážně pozitivní.
"Oproti předešlým závodům letošní zapeklité sezóny jsem tu poprvé zažil momenty, kdy motorka šlapala, a já se mohl plně soustředit na závod. Vidím to jako další posun. Věřím, že podobných momentů bude přibývat a odrazí se i ve výsledcích," popisuje Ondřej Ježek.
Nadějná sobota
V sobotu Ondřej po delší době cítil obrat k lepšímu a zdálo se, že nový motor a snaha mechaniků o nastavení elektroniky podle získaných údajů z Imoly má pozitivní efekt.
"Dneska jsme zaznamenali velké zlepšení. Ve třetím kole během ranních tréninků jsem zajel svůj nejlepší čas v Donington Parku. A v Superpole mě zbrzdil Xavi Forés v posledním kole, jinak to mohlo být ještě o pozici lepší," popisuje Ondřej Ježek.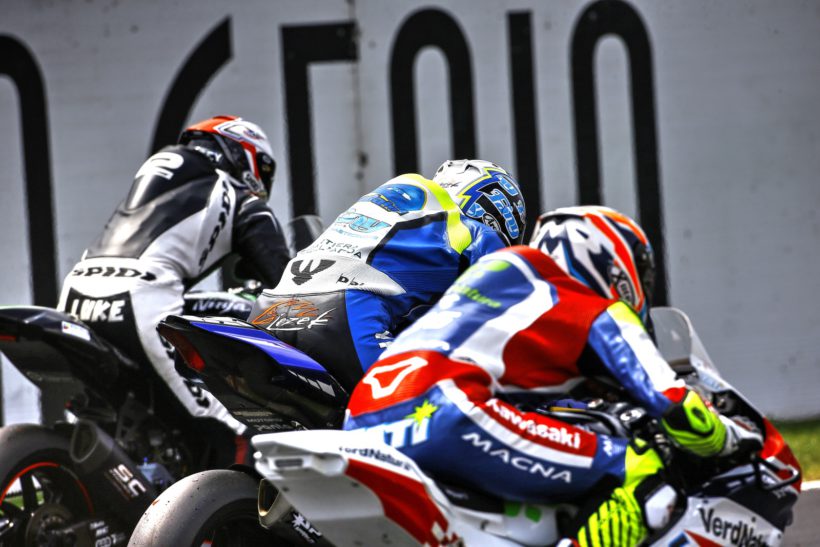 Do sobotního závodu Ondřej výborně odstartoval a v úvodním sjezdu se mu podařilo venkem předstihnout Rinaldiho.
"Držel jsem se za Jordim Torresem a Marcem Melandrim a chystal se je také předjet, pak mi ale motorka začala podkluzovat a třikrát mě nakopla, takže jsem se zase uklidnil a jel více hlavou. Ale i tak jsem byl spokojený, konečně jsem se přiblížil skupině, ve které se chci pohybovat. Teď už jen zlepšit pár desetinek na kolo a bude to mnohem veselejší," řekl Ondřej Ježek k průběhu sobotního závodu.
Adrenalinová neděle
Nedělní start závodu Ondřejovi zkomplikoval Michael Ruben Rinaldi, který těsně před ním zašermoval rukou a Ondřej v reakci na neočekávaný manévr ztratil otáčky.
"Několik jezdců mě v tu chvíli předjelo. A bohužel, moje Yamaha mě opět příliš nepodržela na rovinkách a na akceleraci, tipuji to opět na špatné nastavení elektroniky, které mi hodně ubíralo výkon. A navíc začala zlobit brzda, která se mi propadala, takže jsem se několikrát dostal mimo stopu. Celou první polovinu závodu jsem ji musel štelovat. Pokaždé, když mi zavibrovala řídítka, destičky se oddálily a brzda šla na doraz. Každopádně, ve finále jsem měl radost ze skalpu Niccoly Canepy," popisuje nedělní napínavé chvíle závodu Ondřej Ježek.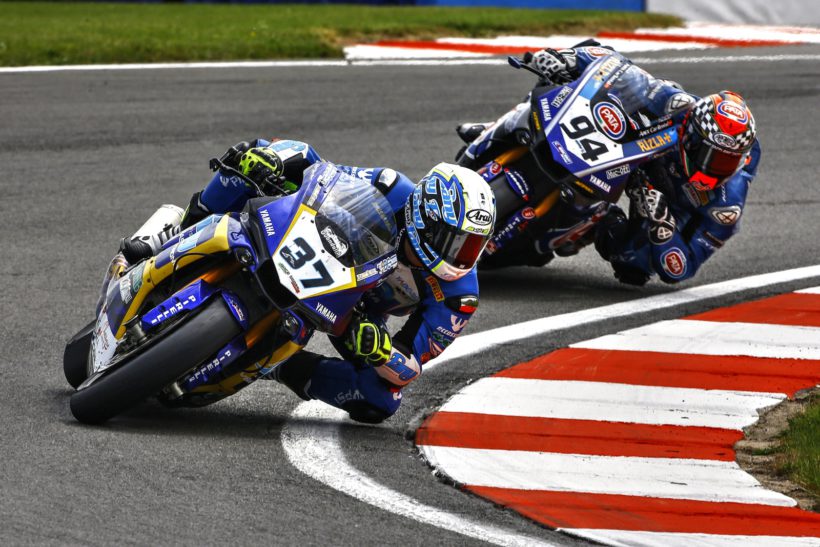 Příště Brno
Na další závod to Ondra Ježek nebude mít daleko. Už 8. června se nejlepší superbikoví profesionálové potkají na brněnském okruhu. Čeští fanoušci tak budou mít možnost na vlastní oči sledovat napínavé souboje nejrychlejších světových jezdců na sériových sportovních motocyklech a držet palce našemu závodníkovi. Brněnský rodák, který právě na zdejším okruhu získal 3. místo ve světovém poháru Superstock 1000 a na svém kontě má také např. vítězství v SP Superstock1000 v Imole, se na domácí závod těší. I když musí po změně týmu a značky motocyklu v letošní sezóně čelit mnoha technickým komplikacím, které se mechanikům jeho týmu Guandalini Racing daří s větším či menším úspěchem krotit, Ondřej věří, že si v Brně závody spolu s fanoušky naplno užije.
Sedmé kolo seriálu MS superbiků se koná 8. – 10. června v Brně.
Průběžné pořadí po 12 z 26 jízd:
Jonathan REA 245 bodů
Chaz DAVIES 181 bodů
Michael VAN DER MARK 163 bodů
Tom SYKES 163 bodů
Marco MELANDRI 136 bodů
————————————————————————–
24. O. JEŽEK 2 body