Ondra Ježek si střihl premiéru v EWC a to rovnou ve slavném závodě Suzuka 8 h. Spolu s týmem Mercury Racing mohli nakonec oslavit titul nejlepšího nezávislého týmu šampionátu.
Zdroj: TZ
Český tým Mercury Racing navzdory rozmarům počasí v japonské Suzuce vybojoval 14. místo v legendárním osmihodinovém závodě. Díky němu si v celkovém pořadí vytrvalostního mistrovství světa udržel skvělé 5. místo a stal se zároveň nejúspěšnějším nezávislým týmem šampionátu!
Brněnský jezdec Ondřej Ježek, který tým Mercury Racing posílil po svém konci v MS Superbike, se připojil ke kolegům Karlu Hanikovi a Sylvainu Barrierovi a díky obrovskému nasazení se podařilo cenný výsledek vybojovat i navzdory tajfunu, který výrazně znesnadnil jak předstartovní přípravu, tak samotný průběh závodu.
Závod v japonské Suzuce nebyl pro českou sestavu jednoduchý. I když tým Mercury Racing do přípravy investoval spoustu energie, bylo zřejmé, že přední pozice si rozdělí tovární týmy, které tu mají tradičně velice silné zastoupení. Cílem týmu bylo dokončení japonského závodu na pozici, která potvrdí umístění v TOP 5, k němuž během sezóny směřoval, a získání pozice nejlepšího nezávislého týmu šampionátu. A to se podařilo.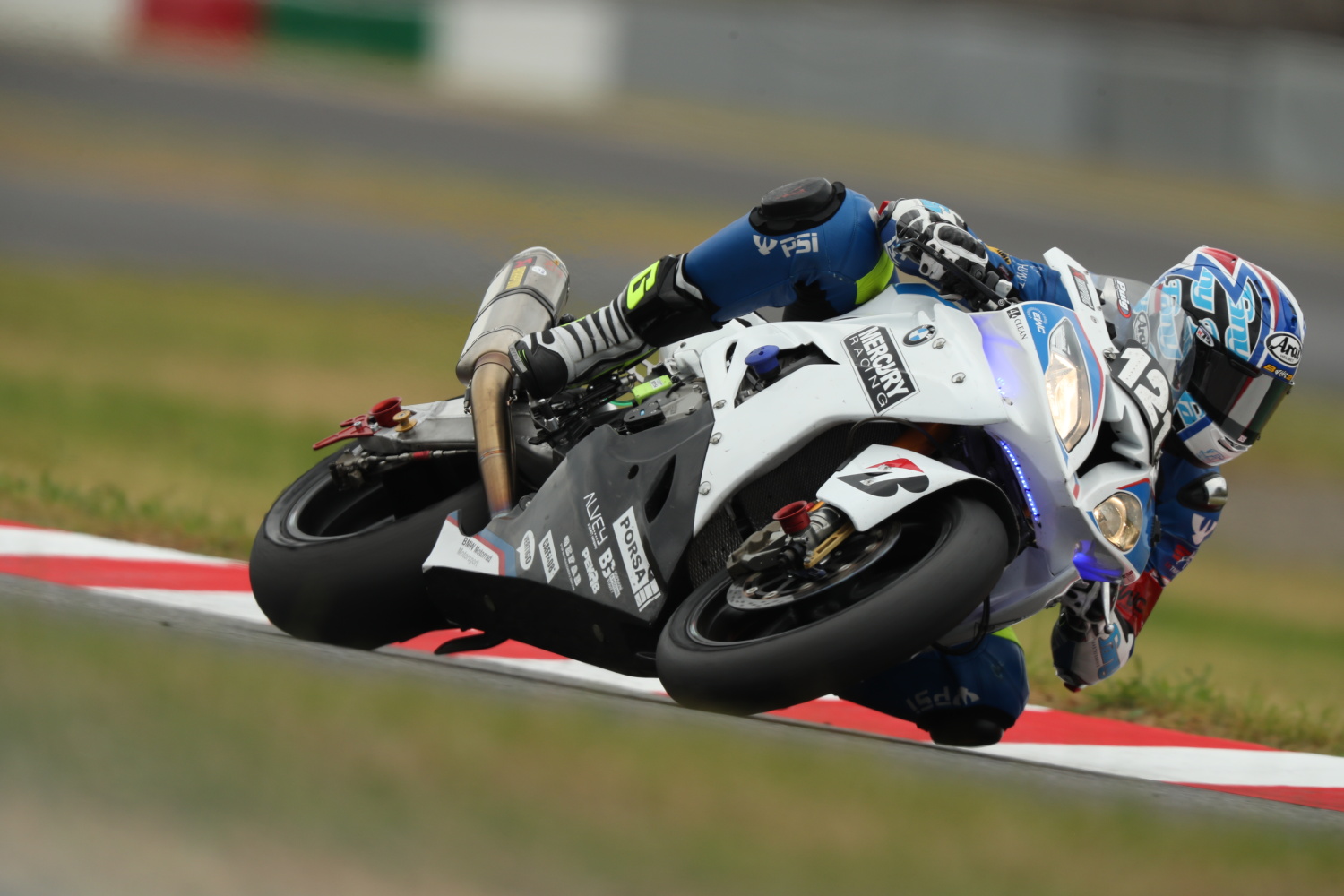 Český tým se v Suzuce stabilně posouval závodem navzdory nestandardním a náročným podmínkám, o které se postaral sobotní noční tajfun. Nikdo tak před startem nedokázal odhadnout, jak výkyvy počasí ovlivní průběh závodu.
"Všichni jsme se snažili, každý dělal maximum, a díky tomu jsme bez chyb dokázali závod dokončit na 14. místě. Toto umístění nám zajistilo splnění našich předsevzetí pro sezónu 2017/2018 EWC, celkové umístění v TOP 5 a titul nejlepšího nezávislého týmu. Všichni tři jezdci a celý tým odvedl perfektní práci. Jsme maximálně spokojení," říká majitel týmu Mercury Racing Viktor Noss.
Pro Ondru Ježka byl start v Suzuce další cennou zkušeností a zároveň prvním vytrvalostním závodem. "Musím říci, že jsem si Japonsko užil. Je to úplně něco jiného, než klasické superbikové MS. Musíte vše podřídit týmové taktice a být velmi konstantní. Bylo mi ctí přispět k historickému výsledku českého týmu v EWC a zároveň jsem si užíval možnosti být součástí skvělé party, ve které všichni táhnou za jeden provaz a pro společný výsledek jsou ochotní udělat maximum. Děkuji Viktoru Nossovi za tuto možnost a všem ostatním z týmu za výborné zážitky a totální nasazení," doplnil Ondřej Ježek.
Nyní Ondřeje Ježka čeká práce z jiného soudku, komentování brněnské Grand Prix pro televizní vysílání. Na začátku září bude pokračovat v sezóně dalším závodem za formaci Mercury Racing. Už teď se těší na Alpe Adria Championship a české mistrovství na rakouském Red Bull Ringu.