Společnou jízdou po závodní dráze Masarykova okruhu se v sobotu 5. října motorkáři rozloučí s právě končící sezónou. Motoshow rekord původně vznikl jako vzpomínka na tragicky zesnulého jezdce MotoGP Marca Simoncelliho.
Zdroj: TZ
Ze spontánní vzpomínkové jízdy se v průběhu let stal největší tuzemský sraz všech motorkářů v závěru sezóny. "Motoshow rekord už není pouze o vzpomínce na Marca Simoncelliho, i když samozřejmě na jeho odkaz nezapomínáme, pořád je nedílnou součástí akce. Zároveň však jde o událost, na kterou každý rok dorazí kolem tří tisíc motorkářů, aby se společně rozloučili s uplynulou sezónou. Líbí se mi pestrost strojů, které v paddocku každý rok vídám, na tom je vidět, že je to sraz opravdu pro všechny motorkáře bez rozdílu," vysvětluje statutární ředitelka Automotodromu Brno Ivana Ulmanová.
V čele kolony pojedou děti z minibikové akademie Masarykova okruhu a osobnosti české motocyklové scény. Akci si nenechá ujít například závodník Ondřej Ježek. "Poprvé jsem na rekordu byl v roce 2013. Je neuvěřitelné, že se dá celá trať zaplnit motocykly. Na letošní ročník se těším o to víc, že se mnou na své motorce pojede můj dvaaosmdesátiletý děda," dodává Ježek. Společně s ním na trať vyrazí i testovací jezdec Karel Táborský nebo motocyklový kaskadér Adam Peschel, který s dalšími členy Special Brothers Crew pro všechny účastníky chystá kaskadérskou show.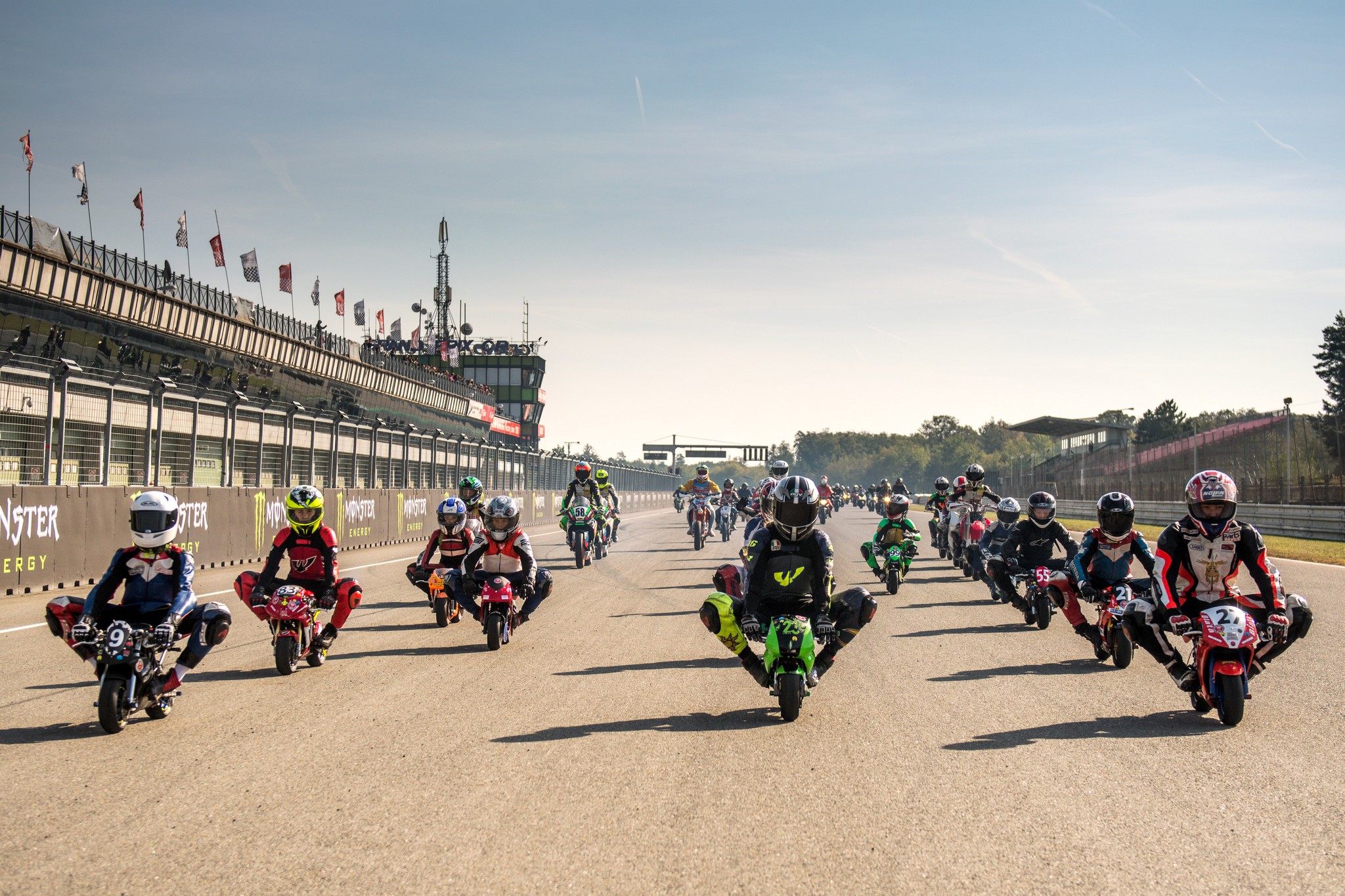 Součástí doprovodného programu je praktická ukázka nové motoškoly START, kterou si při odjezdu z Masarykova okruhu budou moci všichni motorkáři vyzkoušet na tréninkové ploše Polygonu Brno. Otevřená bude i enduro trať u tribuny D, kde budou k zapůjčení terénní čtyřkolky.
Motoshow rekord začne už v pátek 4. října, kdy jsou na programu celodenní jízdy veřejnosti. Ty pak pokračují i v sobotu. Areál je otevřený i pro diváky, kteří mají možnost hromadnou jízdu sledovat z přírodní tribuny C, kde zároveň mohou zaparkovat autem.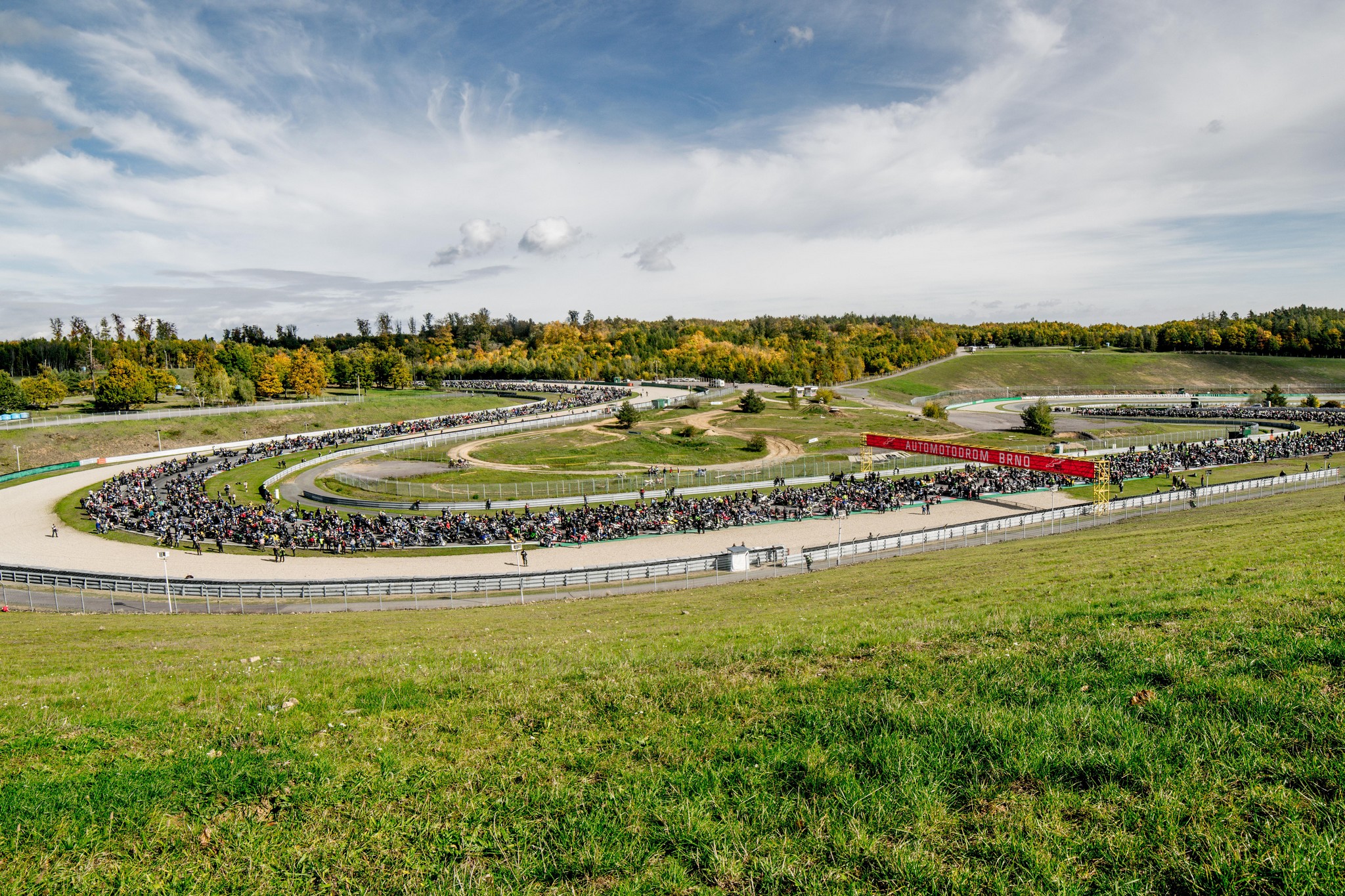 V neděli motorkáře vystřídají auta
Víkendový program na Masarykově okruhu Motoshow rekordem neskončí. V neděli 6. října na něj naváže Den otevřené dráhy. Neděle se tak ponese především ve znamení jízd veřejnosti pro auta, ale připraven je i doprovodný program v paddocku.
Součástí letošního Dne otevřené dráhy je charitativní spolupráce s Dětským domovem Dagmar. V rámci tohoto partnerství se pojede závod zručnosti a výtěžek ze závodu poputuje právě do brněnského dětského domova.