O uplynulém víkendu proběhl již pátý ročník akce ROCK'N'RIDE, která do areálu u Benešova nalákala přes tři tisíce návštěvníků, kteří si mohli užít skvělou show s FMX, SuperEndurem a dalším doprovodným programem.
Zdroj: TZ
Poslední zářijový víkend patřil v areálu Kavčák u Benešova největšímu moto festivalu v ČR, Rock'N'Ride. Pátý ročník festivalu, který si letos vybral nový zářijový termín a dokonalé počasí, si nenechalo ujít přes 3 000 návštěvníků. Oba dva dny, 27. a 28. září, patřily silným strojům, hudbě a zábavě. Fanoušci si mohli vychutnat FMX show, závody SuperEndura i Memoriál Jaroslava Kuklíka, ve kterých nebyla nouze o jedinečné výkony jezdců a nezaměnitelnou atmosféru plnou napětí, adrenalinu i skvělé podívané. K tomu všemu po oba dva dny nechyběla ani další zábava, hudba, koncerty i večerní party. 5. ročník akce, která jedinečným způsobem propojuje svět motocyklů a hudby, tak skutečně splnil všechna očekávání a pořadatelé už nyní plánují Rock'N'Ride 2020.
"Letošním ročníkem jsme s Rock'N'Ride skutečně prolomili ledy, a to tím, že jsme s naší partou vytvořili něco výjimečného. Posunuli jsme se na velmi profesionální úroveň, jak unikátní atmosférou jednotlivých závodu, tak i v prezentaci našich partnerů. Troufnu si říct, že i když jsme malá organizační skupina, tak naše závody jsou na špičkové světové úrovni. Naše motto je dělat věci jinak, a hlavně srdcem. Letos se to po pěti letech dřiny viditelně projevilo. Každým rokem se posouváme dál a každý ročník je dvojnásobně lepší. S ACI SuperEndurem pod umělým osvětlením za doprovodu DJe se nám podařilo ze závodu udělat hodně energetickou party. Byl to dokonalý způsob, jak oslavit závěr sezóny. Od jezdců a diváků máme samé pozitivní ohlasy, což nás nesmírně těší a utvrzuje v tom, že jdeme správným směrem. Z víkendu jsme si všichni odnesli nezapomenutelný zážitek," říká nadšeně Martin Koreň, organizátor akce a FMX jezdec.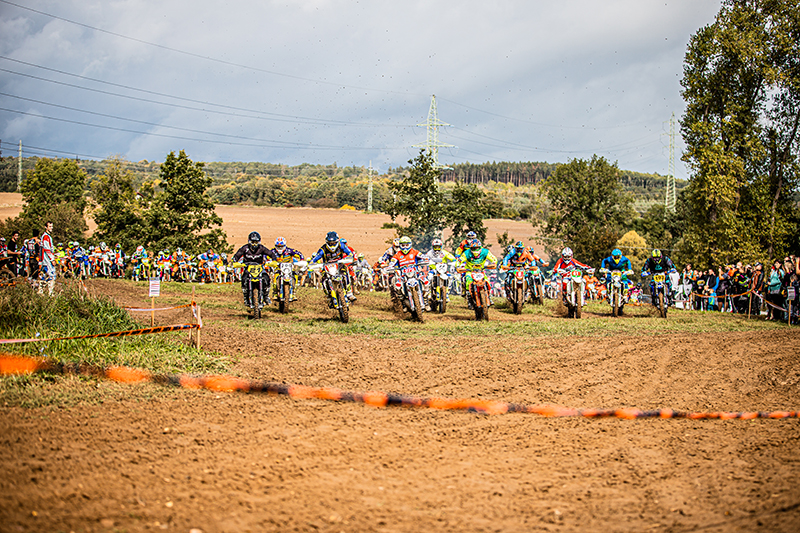 Připomeňme, že Rock'N'Ride se může pyšnit zcela unikátním konceptem a vedle největšího moto festivalu v České republice jej lze, zejména díky závodům SuperEndura v kombinaci s hudbou a dalšími motocyklovými disciplínami, považovat za jedinou akci svého druhu v Evropě.
Fanoušci si letos mohli užít, jak páteční tréninky všech soutěžních kategorií, jako Memoriál Jaroslava Kuklíka, závody v SuperEnduru a FMX, tak i hudbu a warm-up party. Sobota se pak nesla ve znamení jednotlivých disciplín, závodů a vyhlášení výsledků.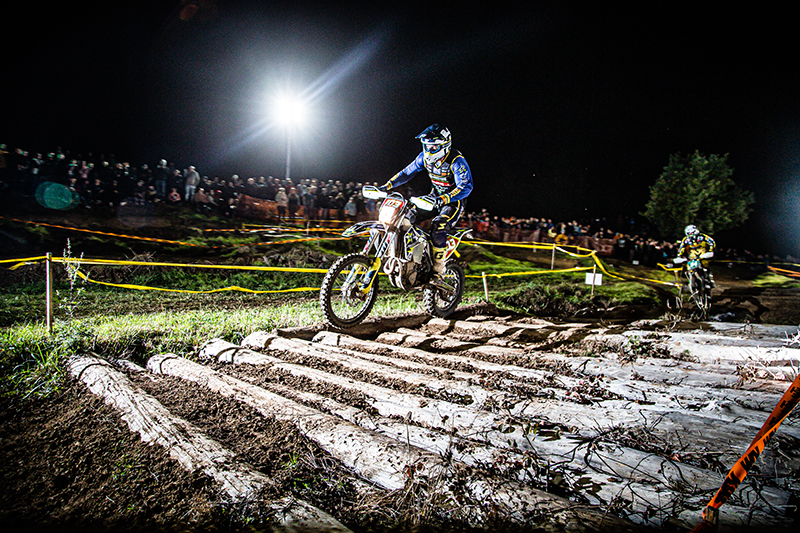 Jako první se dostal do cíle Memoriál Jaroslava Kuklíka, ve kterém se na 1. místě umístili František Smola a Martin Vaněček, 2. místo obsadili Adolf Živný a Jan Charvát a jako 3. skončili Radek Toman a Robert Friedrich.
Po odpolední autogramiádě všech jezdců přišel čas na FMX show, která se nesla v duchu neskutečné atmosféry, nadšení diváků, energie a hecování. Role komentátora se navíc ujal Libor Podmol, který dovedl osobitým stylem přiblížit divákům svět FMX a správně je vyhecovat. V FMX show se nakonec na 1. místě umístil Filip Podmol, na 2. místě skončil Martin Koreň a na 3. pak Julien Vanstippen. V rámci show se diváci dočkali i premiéry v podobě front flipu na tvrdé doskočiště, který předvedl František Máca a za který si vysloužil patřičné ovace.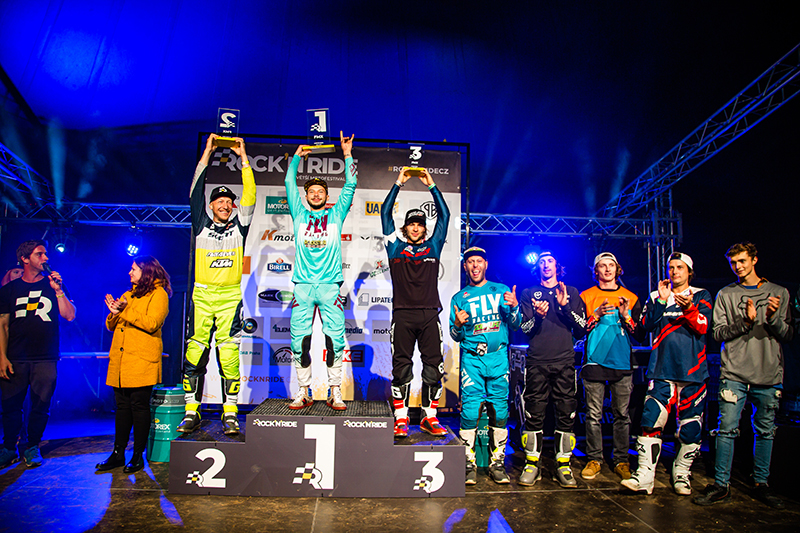 Vrcholem závodní části Rock'N'Ride pak bylo finále ACI SuperEndura, které se jelo za umělého osvětlení a celý závod tak získal zcela nový rozměr. Po náročném boji se na 1. místě umístil Radek Toman, 2. místo patřilo Janu Vaštovi a 3. místo bral Jan Charvát.
Samotným vrcholem Rock'N'Ride byl následně koncert Kiss Forever Band a samozřejmě závěrečná afterparty, které probíhaly v obrovském party stanu s kapacitou přes 2 500 míst.
Pořadatelé, kterými není nikdo jiný než jezdci Libor Podmol, Martin Koreň, Vít Kuklík a Martin Kuklík už nyní připravují ročník 2020. Fanoušci se tak dočkají 6. ročníku největšího moto festivalu v ČR, který se i v dalším roce bude snažit posunout laťku ještě výše.