Lukáš Kvapil hodnotí již 8. etapu letošního ročníku Africa Eco Race.
Zdroj a foto: Radoslav Holan
Závod Africa Eco Race – The Race to Dakar dnes pokračoval svou osmou etapou z Chami do Amodjar. Ta měřila celkem 506 kilometrů, z nichž 445 bylo ostrých závodních. Náš jediný motocyklový závodník Lukáš Kvapil se do ní po včerejším dobrém výsledku vyloženě těšil, nicméně po návratu do bivaku uznal, že zejména v dunách si sáhl až na dno. Podařilo se mu ale dovézt další skvělý výsledek a mohl se tak opět posunout vpřed průběžným pořadím.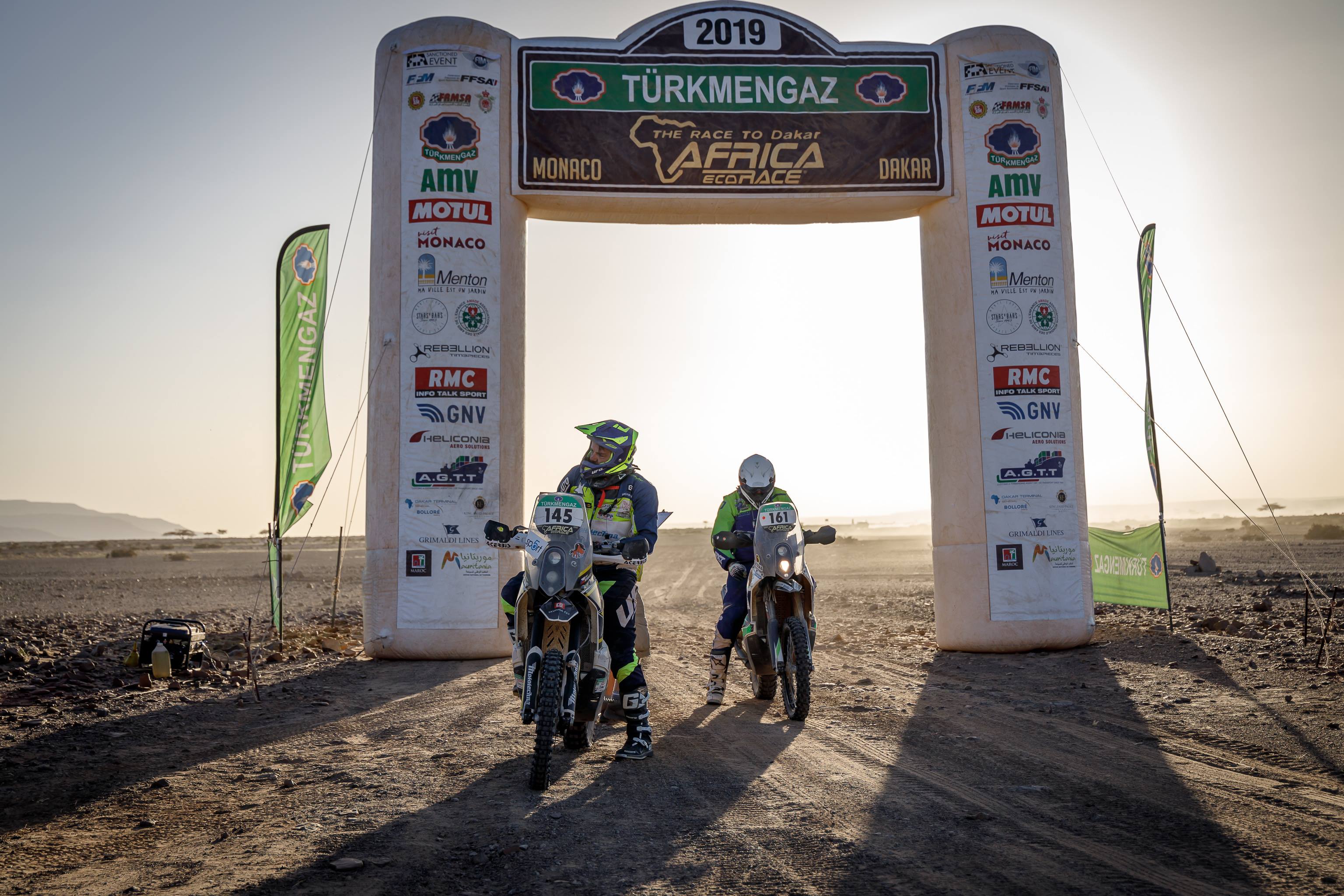 Lukáš Kvapil – 21. místo (23. místo průběžně)
"Konečně jsem se dostal do správného tempa a už od začátku etapy můžu závodit a také závodím. Navigace byla perfektní, ale v těch dnešních dunách jsem si sáhl až na samotné dno. Nechápal jsem, jak je možné zakopat motorku tak, aby úplně zmizel předek. Normálně se mi propadla a musel jsem jí vykopávat, což mě samozřejmě zdrželo na dlouho dobu. Z toho se mi pak udělalo hodně zle, ale ustál jsem to."
"V dunách jsme ale zapadli úplně všichni – auta, kamiony, motorky… Dneska jsem se zkrátka učil v dunách, v těch pravých dunách. Včera to bylo dobré, to mě bavilo. Dneska mě to bavilo první polovinu. Jenže na nějakém 380-390 kilometru si na nás připravili dvaceti kilometrové dunoviště, ale opravdu dunoviště, navíc to byl strašně měkký písek."
"Jsem ale spokojený. Po úpravě předního tlumení to můžu na pistách rvát, co to jde, v dunách mě dneska pro změnu několikrát zachránila zadní pneumatika. Jen zjišťuji, že si s sebou musím brát ještě víc jídla, než si beru nyní."