Jakub Kornfeil hodnotí nedělní závod Velké ceny Itálie.
Zdroj: TZ, Foto: Redox Prüstel GP Team (Ronny Lekl)
Velká cena Itálie nejspíš nebude patřit mezi ty, na které by náš Jakub Kornfeil byl dvakrát pyšný. I když v závodě předvedl velký postup startovním polem, stačilo to jen na pár mistrovských bodů. Kuba se celý víkend trápil. Páteční i sobotní program dopadl za očekáváním, což rozhodlo až o dvacáté startovní pozici. Byla to složitá výchozí pozice pro závod. Aby toho nebylo málo, tak v jeho úvodu přišel další propad. Pád soupeře poslal Jakuba mimo trať a až na třicáté místo, na kterém končil první kolo.
Za pět kol byl zpátky v první dvacítce, ale zanedlouho o několik míst zase přišel. Body byly daleko, ale Jakub Kornfeil se s tímto špatným scénářem závodu na jeho oblíbené trati v Mugellu pral, jak jen mohl. Předjel několik jezdců před sebou, ale už bylo příliš pozdě, aby dostihl třináctičlennou skupinku bojující o pódium. Zůstal tedy ve druhém vláčku, ze kterého sice poodjel, ale získal pouze čtrnáctou pozici a z Toskánska tedy veze domů hubený příděl dvou mistrovských bodů. V šampionátu pak patří našemu jezdci sedmnáctá příčka s prozatímním ziskem dvaceti čtyř bodů. Další šanci na reparát bude mít Jakub za dva týdny na okruhu v Barceloně.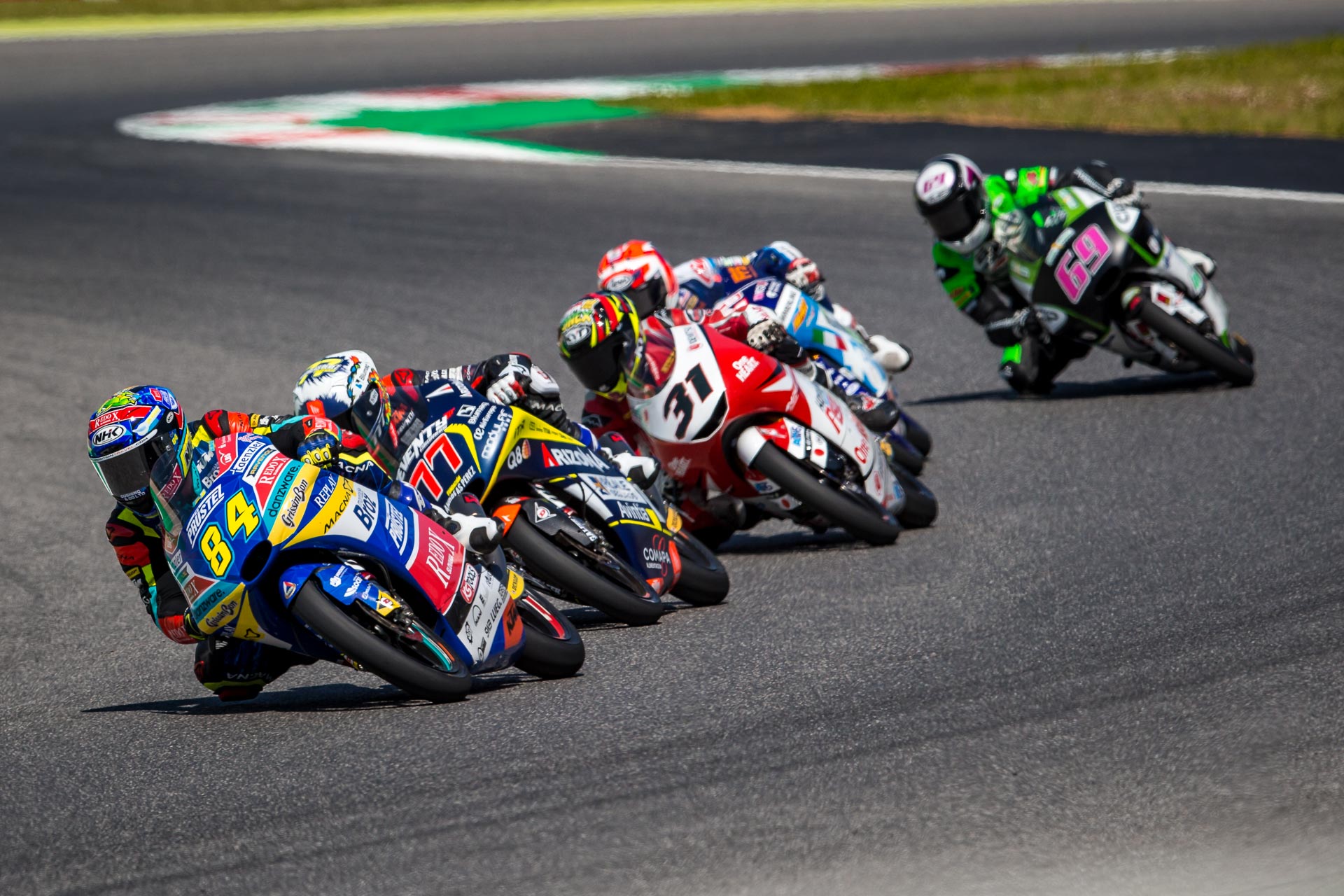 Jakub Kornfeil
"Máme za sebou další bolavý víkend. Budu se opakovat, ale náš jasný a největší problém je kvalifikace. Není pochyb o tom, že v závodě jsme měli na to, abychom jeli v první skupině. Cítil jsem se velmi dobře a jel v hodně rychlém tempu. O tom svědčí i šesté nejrychlejší kolo závodu, které jsem zajel. Bohužel jsem ale v prvním kole doplatil na chybu Masakiho a musel ven z trati. To mě stálo v podstatě celý závod. Věděl jsem, že musím okamžitě kupředu, aby se přední skupina neutrhla. To se ale stalo během souboje s Yurchenkem, takže jsme mohli bojovat už jen o těch pár bodů. Je to lepší než nic, ale sečteno a podtrženo, je to hodně daleko za tím, na co máme. Už se moc těším do Barcelony, kde to snad konečně prolomím."