Grand Prix Rakouska mistrovství světa silničních motocyklů dnes pokračovala druhým dnem závodního víkendu na Red Bull Ringu. Hlavním programem byly kvalifikace všech tříd. Českému závodníkovi Filipovi Salačovi nevyšla podle představ a zítra bude muset startovat ze zadnějších pozic.
Zdroj: TZ, foto: Robert Sobčák
Na okruhu Red Bull Ring je v plném proudu Velká cena Rakouska mistrovství světa silničních motocyklů. Celý den tu panovalo slunečné počasí s teplotami vzduchu kolem 30°C. Po včerejším dobrém výkonu ve dvou volných trénincích byl hlavním cílem pro Filipa Salače postup do druhé části kvalifikace a boj o co nejlepší pozice.
Během třetího ranního tréninku zajel Filip Salač kolo za 1:37,218, což stačilo na 22. místo a díky včerejšímu rychlejšímu času to bylo v kombinaci všech tréninků 20. pozice. Kvůli tomu musel nastoupit do první části kvalifikace, kde spolu s týmem usiloval o první čtyři postupová místa do druhé části. Zde nakonec zajel kolo za 1:37,421, což ve skupině stačilo na 7. místo se ztrátou 0,393 s. V provizorním startovním roštu je to 20. místo na startu.
Zítra jezdce čeká krátký zahřívací trénink a poté závod. Ten bude ve třídě Moto3 vypsán na 23 kol.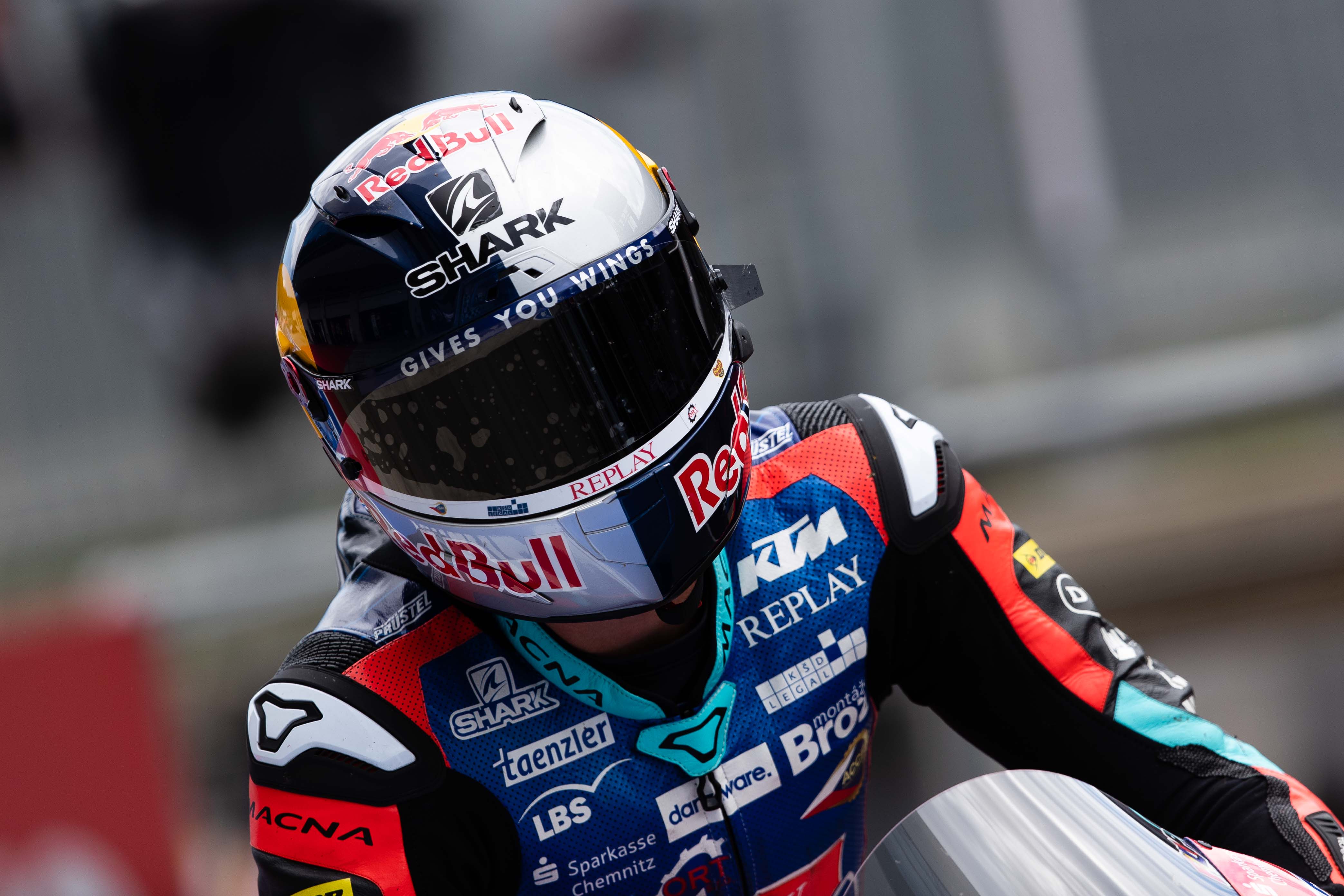 Filip Salač
"Dnes se nedařilo. Nejrychlejší čas jsem zajel ve třetím volném tréninku na starých pneumatikách. Byl jsem hodně zklamaný, protože když jsme nazuli nové pneumatiky a spoléhal jsem se na jedno rychlé kolo, tak se nepodařilo zajet. Důvodem byl incident s Andreou Mignem, po jehož kontaktu jsem se dostal za limity trati. Nepodařilo se mi postoupit do druhé části kvalifikace, takže jsem byl zklamaný. Věděl jsem, že pokud bych se tam dostal, mohl jsem zajet dobrý čas. Po sečtení nejlepších časů z jednotlivých sektorů byl můj čas na hodnotě 1:36,8, navíc na starých pneumatikách, což je super. Kvalifikace se nepovedla, jel jsem sám a mrzí mě, že jsme s šéfmechanikem nezvolili lepší strategii. Byla to naše chyba. Víme, co zlepšit, navíc se na startovním roštu posunu vpřed kvůli penalizacím ostatních. Podle předpovědi má pršet, takže uvidíme, jak to všechno nakonec dopadne. Samozřejmě, že je lepší startovat víc vpředu, aby se nemuselo tak bojovat. Tak to je, ale dám do toho všechno. Opět velice děkuji všem, kteří mě podporují a fandí mi."
Nedělní harmonogram třídy Moto3 Grand Prix Rakouska (časy uvedeny v SEČ):
Warm Up (08:20 – 08:40), závod (11:00 / 23 kol)