Několik zajímavostí o motorkách královské třídy světového šampionátu MotoGP.
Zdroj: Monster Energy, Foto: MotoGP.com
Každý, kdo se někdy podíval do depa MotoGP, byl jistě ohromen veškerým zázemím týmů a hlavně, motorkami pro královskou třídu MotoGP, jejichž cena se odhaduje na bezmála dva miliony Eur za každou. Zajímavé je také porovnání možností satelitního týmu LCR Honda a továrního týmu Yamaha.
LCR Honda
"99% toho, co používáme pro závodění, nám dodává HRC," řekl Christophe Bourguignon z týmu LCR Honda. "My si můžeme upravit díly jako jsou řidítka, stupačky nebo další menší díly, které vlastně nemají tak velký vliv na funkci motorky. Nejdůležitější je spolehlivost a stejně tak to je i s karbonovými díly. Na začátku sezóny objednáme určité množství kapot, sedaček a dalších věcí, které nám umožňují opravu nebo rychlé přelakování, ale nemůžeme si nějaké karbonové díly vyrobit. Nakonec, je to jejich motorka."
"Řekl bych, že každý jezdec se pohybuje mezi 8 – 10 kapotami a 5 – 6 sedly. To se objednává na konci předchozího roku. Stejné je to s předním a zadním blatníkem. Každý díl má svůj životní cyklus a nechcete ušetřit 500 Euro jen proto, že by to znamenalo, že budete mít během závodního víkendu problém. Musíte to dobře promyslet a mít mezi tím vším správnou rovnováhu. Cena jednoho pádu se může pohybovat mezi 15 – 20 tis. Eur až 80 – 100 tis. Eur. V MotoGP neexistuje pád jen za 2 tis. Eur. Když máme štěstí, tak vyměníme pár dílů z našeho skladu v kamionu, ale když je to něco většího a potřebujeme to několikrát za sebou, můžeme se dostat do problémů, protože například pět palivových nádrží na trati opravdu nemáme. To samé platí pro výfuky a chladiče. Máme závodní a tréninkové varianty. Když máte za víkend jeden nebo dva velké pády, tak se už dostáváte na hranici problému."
"Set karbonových brzd stojí kolem 10 tis. Eur a tím, že většinou motorka skončí v kačírku, je velice nebezpečné něco z toho znovu použít kvůli poškození od kamenů. Nechcete vidět svého jezdce, který se řítí 300 km/h a něco se mu stane s brzdami. Používáme magneziová kola a jejich sada stojí kolem 4 tis. Eur. To samé je s elektronikou, přístrojovka stojí kolem 2,5 tis. Eur, hlavní jednotka 10 – 15 tis. Eur a pak máte motorku plnou senzorů. Není tu žádná jednotlivá součást elektroniky, která by byla levnější, než 1000 Eur."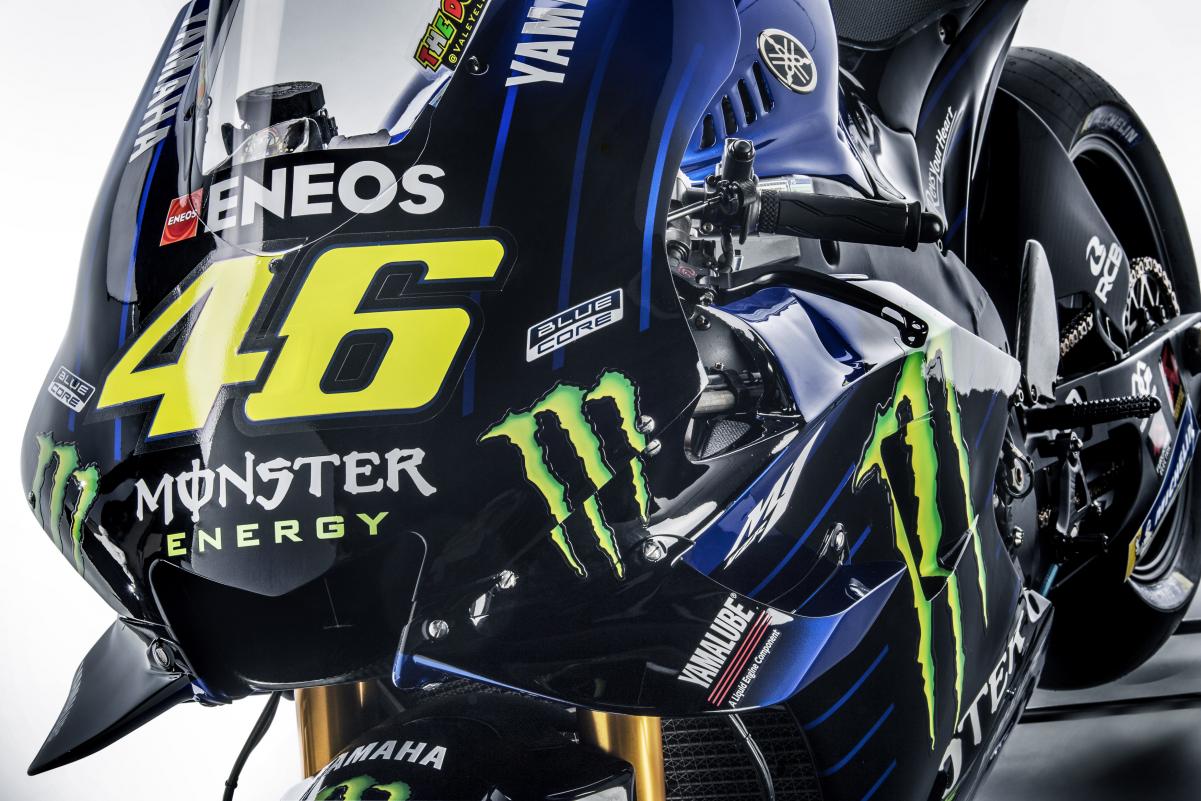 Yamaha YZF-M1
Alex Briggs pověděl něco málo k továrnímu stroji Valentina Rossiho.
"Motory dostáváme v krabicích z Japonska a na trati už je nemůžeme nijak upravovat kvůli pravidlům. Motor můžeme vyměnit během obědové pauzy mezi tréninky a když se do toho všichni zapojí, dokážeme to udělat za hodinu. Například v Argentině jsme museli vyměnit rám a ve spolupráci všech mechaniků Valentina a Mavericka, jsme to zvládli za hodinu a pět minut. To bylo opravdu dobré, ale také divoké. Stejnou práci můžete udělat ve středu a bude to v klidu spolu s mytím a celkovou přípravou trvat čtyři hodiny. Adrenalin ale může udělat hodně. Nejlepší den pro mechaniky při Grand Prix je čtvrtek. Ve středu obvykle stavíte box a "zabydlujete se," ve čtvrtek připravujete motorky. Je to můj nejoblíbenější den, protože pracujete bok po boku svých kolegů. Není tu žádný tlak na čas nebo náklady. Pokud potřebujete nový díl, tak ho máte. Není to jako když si stavíte vlastní motorku doma. Pokud bychom měli stejné motory, dokázali bychom z našich náhradních dílů za víkend postavit 6 – 7 kompletních motorek. Někdy ale máme různé varianty šasi a dalších dílů, které se montují různě. Většinou máme čtyři rámy a pak další dvě nebo tři jiné, které můžeme také použít."