Třetí dubnový víkend není jen velikonoční, ale můžeme se těšit na další porci závodů. Největším z nich bude vytrvalostní závod 24 h Le Mans.
Zdroj: FIM EWC, BSB
O víkendu od 19. do 21. dubna 2019 se můžeme těšit na tyto závody
Mistrovství světa Endurance – 24 h Motos Le Mans (Francie)
Britský šampionát Superbiků Silverstone (national)
FIM EWC 24h Le Mans 2019
Mistrovství světa motocyklových vytrvalostních závodů se pro tento víkend přesunulo do francouzského Le Mans, kde na okruhu Bugatti odstartuje 42. ročník těchto závodů. Sezóna 2018/2019 začala loni na podzim závody v Bol d'Or a nyní se rozjíždí letošní část. V Le Mans se tradičně se pojede na 24 hodin a právě s Bol d'Or jsou to jediné 24hodinové závody kalendáře. Poté se pojede na Slovakiaringu, Oscherslebenu a Suzuce, kde jsou to osmihodinové závody.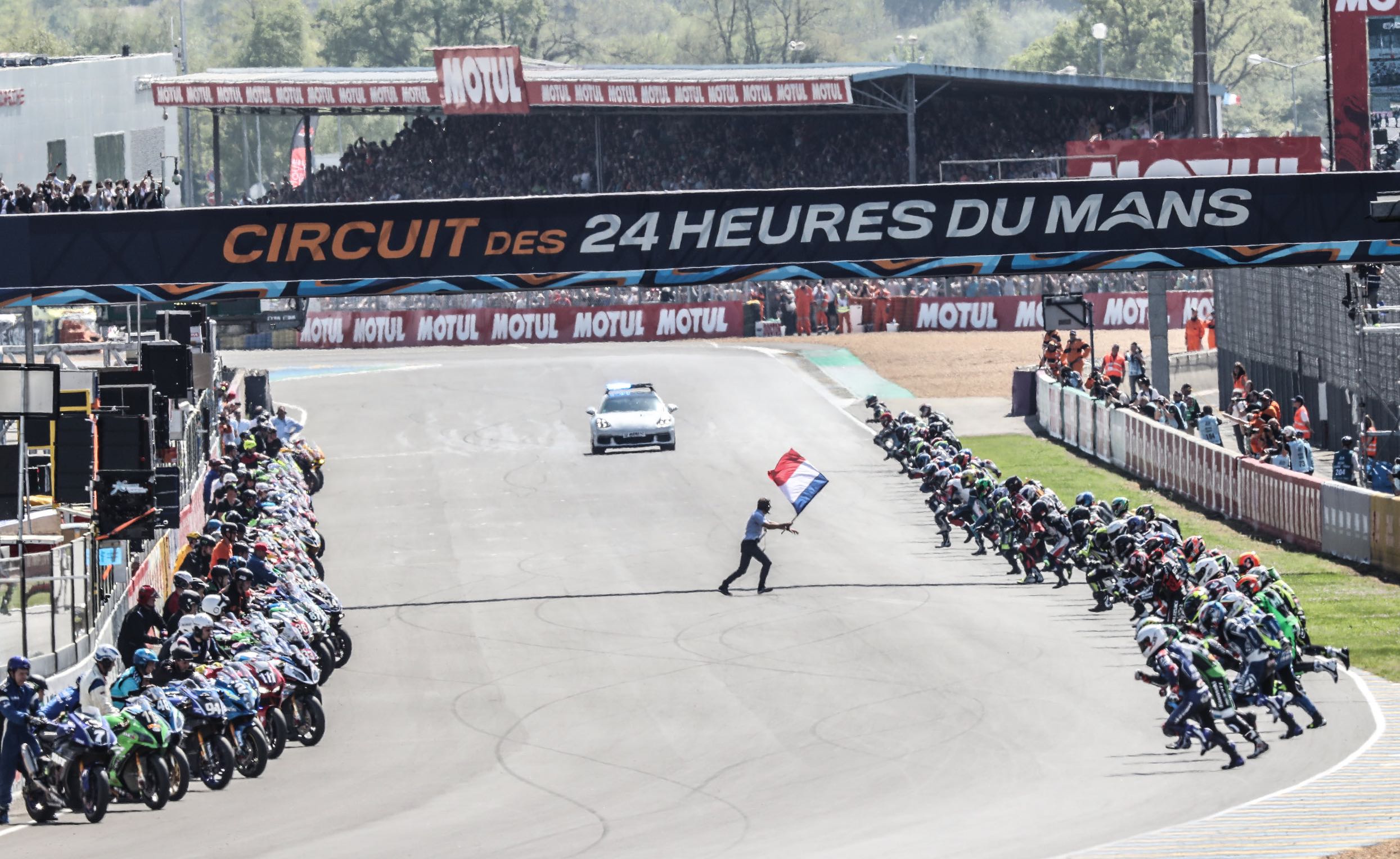 Na světě není moc okruhů, které se mohou pyšnit tím, že u nich byly uspořádány závody Formule 1, motocyklové Grand Prix, vytrvalostní závody aut, motocyklů i kamionů a spousty dalších. Okruh Bugatti patří mezi legendy světové silnice, protože se tu závodí již od roku 1912. Během let byl okruh modifikován a nyní se od roku 2008 jezdí na trati dlouhé 4,185 km. Motocyklové vytrvalostní závody se tu začaly jezdit v roce 1969 pod názvem "1000 km." První ročník 24 hodinového závodu se tu odjel v dubnu 1978. Loni tu závod vyhrál tým F.C.C. TSR Honda France, za který jeli Freddy Foray, Alan Techer a Josh Hook a společně najezdili 843 kol. Tento tým míří na domácí trať ve vedení šampionátu a spolu s touto trojicí pojede ještě Mike Di Meglio.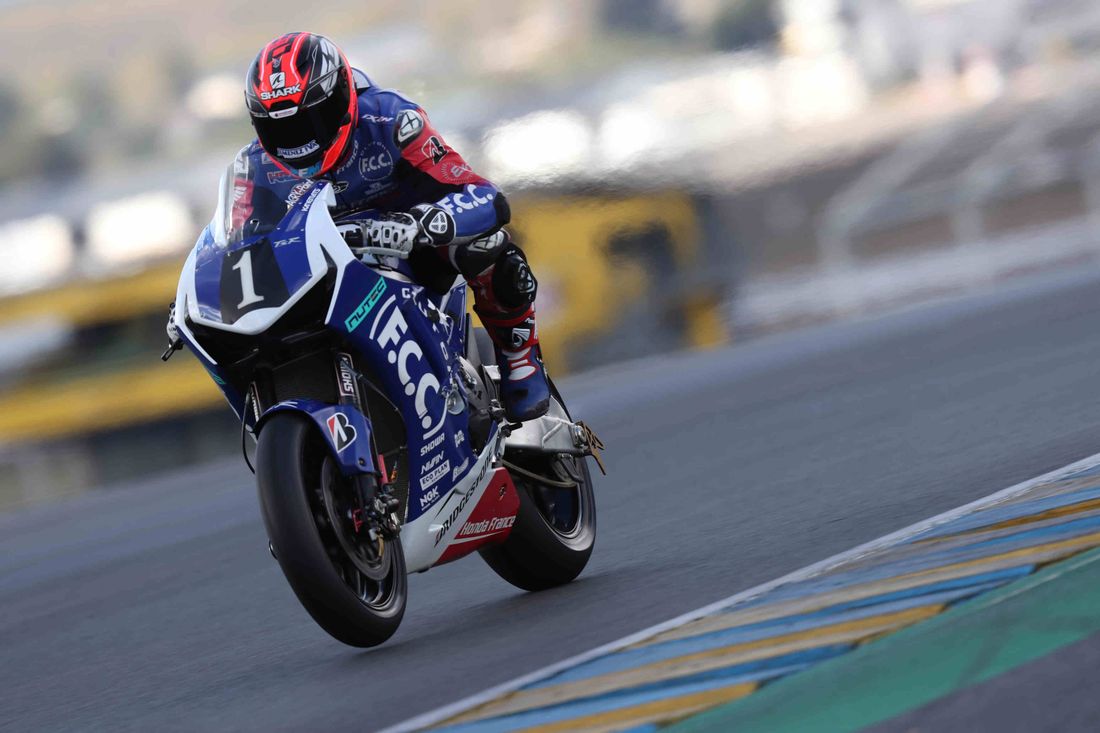 Pravidelným účastníkem závodů EWC je český tým Mercury Racing, za který tentokrát pojedou Karel Hanika, Ondřej Ježek a Ilya Michalchik. Dalším českým jezdcem na trati bude Jan Halbich, který nastoupí do domácího týmu RAC 41. Český tým Exteria Racing tentokrát vsadil na zahraniční jezdce. Díky účasti v závodech na přírodních tratích bude sledovaný také průběžně druhý tým Wepol Racing, za který pojedou Sheridan Morais, Danny Webb, Matthieu Lagrive a Michael Laverty. Sheridan jel loni s českým týmem Willi Race několik závodů mistrovství světa ve třídě Moto2 na divoké karty. Danny Webb je úřadujícím šampionem IRRC třídy Superbike a Matthieu Lagrive naopak v Supersportech. Michael Laverty je bývalým závodníkem z MotoGP a dalších šampionátů. Kromě těchto týmů se tu představí také slovenská stálice Maco Racing, za který pojedou Louis Bulle, Anthony Dos Santos a Julian Myer.
Časový harmonogram víkendu
Čtvrtek 18. 4. 2019
Čas
Trénink / Jezdec
10:00 – 12:00
Volné tréninky
15:40 – 16:00
1. kvalifikace / modrý
16:10 – 16:30
1. kvalifikace / žlutý
16:40 – 17:00
1. kvalifikace / červený
17:10 – 17:30
1. kvalifikace / zelený
20:30 – 22:00
noční trénink
Pátek 19. 4. 2019
Čas
Trénink / Jezdec
10:10 – 10:30
2. kvalifikace / modrý
10:40 – 11:00
2. kvalifikace / žlutý
11:10 – 11:30
2. kvalifikace / červený
11:40 – 12:00
2. kvalifikace / zelený
Sobota 20. 4. 2019
Čas
Trénink / Závod
9:40 – 10:25
Warm Up
13:55 – 14:00
najížděcí kolo
14:00 – 14:50
startovní rošt
15:00
start závodu
Neděle 21. 4. 2019
15:00
konec závodu
Provizorní startovní listina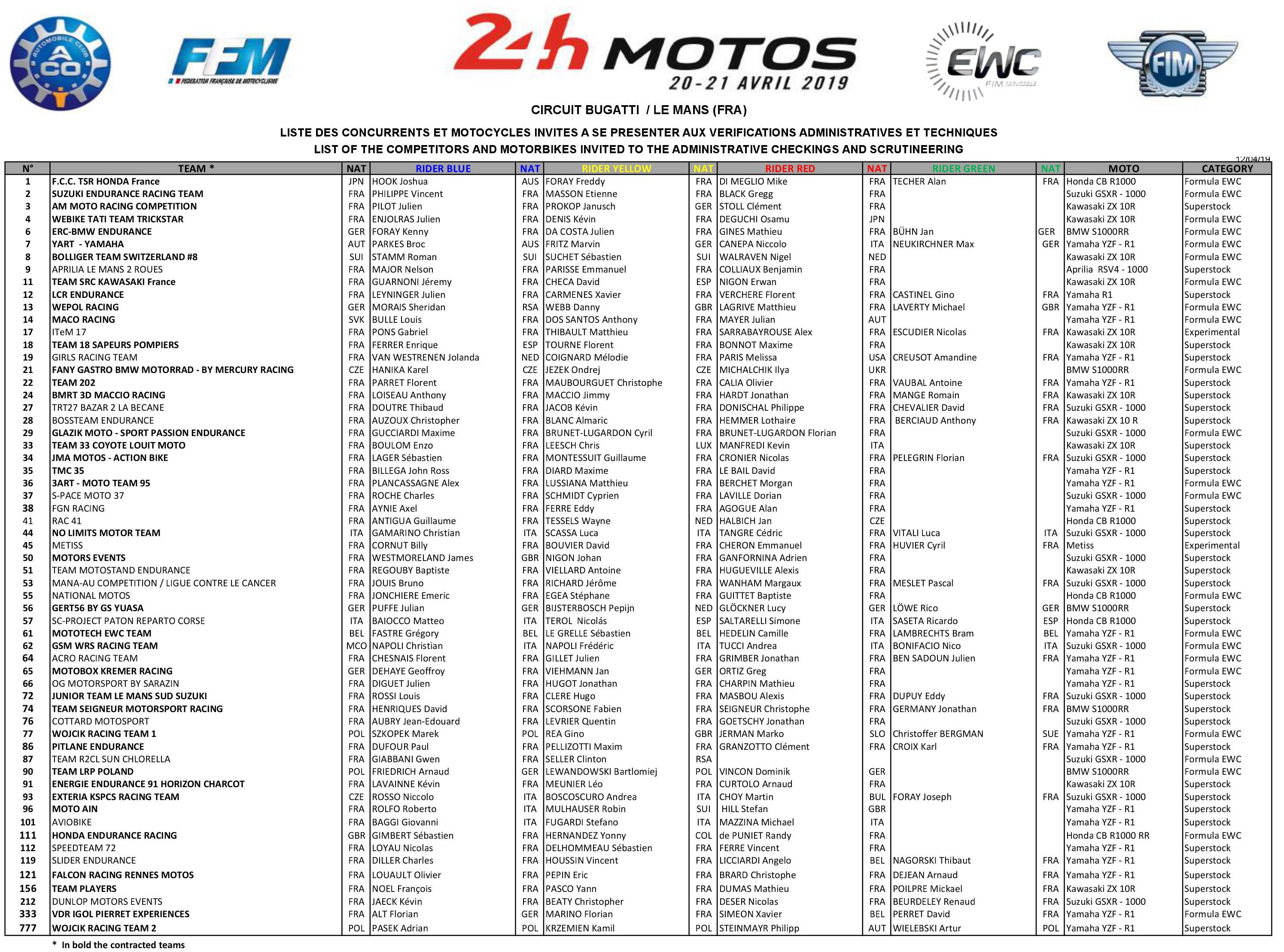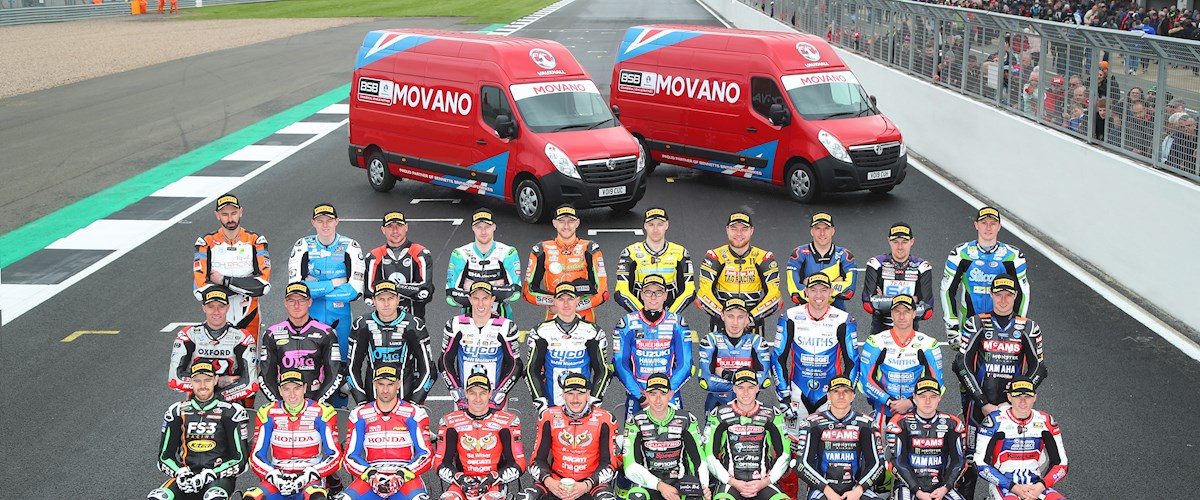 BSB Silverstone (national) 2019
O víkendu se také rozjede sezóna prestižního šampionátu britských Superbiků. První závody sezóny uspořádá okruh Silverstone, na kterém se pojed jen na části zvané "national." Ta je dlouhá jen 2,58 km. Držitelem traťového rekordu je Jake Dixon, který tu loni se svou Kawasaki zajel čas 54,109. V Silverstone navíc minulý týden probíhalo předsezónní testování, takže se všichni mohli lépe připravit na první závodní víkend na stejné trati.
V letošní sezóně uvidíme ve třídě Superbike třicet závodníků a jedním z těch sledovaných bude bezesporu Scott Redding, který sem přešel po několika letech strávených v Grand Prix a hlavně ve třídě MotoGP. Scott bude jezdit na Ducati v týmu Be Wiser Ducati, kde se stává týmovým kolegou Joshe Brokese. Společně tak tvoří jeden z nejsilnějších týmů ve startovním poli. Scott před prvními závody uvedl:
"Předsezóna byla opravdu dobrá a jsem spokojený s tím, jak to probíhalo. Nemyslím si, že jsem mohl očekávat víc nebo míň. V Silverstone to pro mě bylo poprvé, co jsem jel s touto motorkou v chladnějších podmínkách. Celkově jsme měli dobré pocity, fanoušci mě podporovali a nemohu se dočkat, až se sem tento víkend vrátíme. Pořád je před námi spousta práce na nové motorce, ale cítím se na ní dobře. Pro mě to bude zároveň první závod v BSB, takže jsem zvědavý, jak to půjde. Těším se na to, že bych se mohl opět vrátit do boje o stupně vítězů. Samozřejmě, že mě ostatní budou chtít porazit, to je jasné, ale je to stejné pro všechny a já budu připraven. Chci vidět zlepšení a dám do toho všechno. Vyhrát závod by bylo úžasné. Jsme na tom dobře, abychom o to mohli bojovat."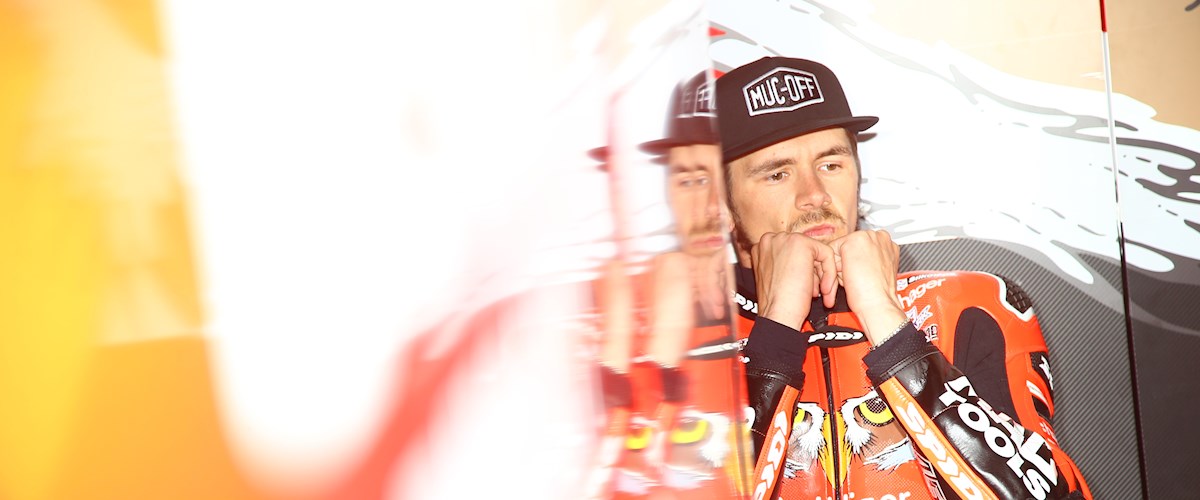 Dalším novým jezdcem ve startovním poli s bohatými zkušenostmi je Španěl Xavi Forés, který sem přestoupil z BSB a nyní pojede na Hondě. Novým jezdcem je také Sylvain Barrier, který má zkušenosti z WSBK, MotoAmerica či Endurance. Po loňské působivé sezóně se musí počítat s mladíkem Bradelym Rayem, který sedlá Suzuki. Z Ducati na Kawasaki přesedlal Glenn Irwin, známý jezdec i z přírodních tratích. Počítat se musí také s BMW, se kterým pojedou Peter Hickman a James Ellison v týmu Smiths Racing a v týmu Tyco BMW pojedou Christian Iddon a Keith Farmer. Ve startovním poli nechybí ani Yamaha, takže tu máme šest různých výrobců.

Časový harmonogram
Pozor na hodinový časový posun, který je ve Velké Británii oproti nám.