Zroj: TZ, foto: vlastní
Letošní sezóna závodů jízd pravidelnosti historických závodních motocyklů (JPHZM) v Přeboru České republiky pod záštitou Autoklubu ČR čítá bohužel jen jeden závod. Ten se o uplynulém víkendu od 25. do 26. července 2020 odjel v Nepomuku, kde se konal již 39. ročník Nepomuckého trojúhelníku. Na závodiště se díky tomu sjelo téměř dvě stě jezdců, takže byla všechna startovní pole pěkně zaplněná.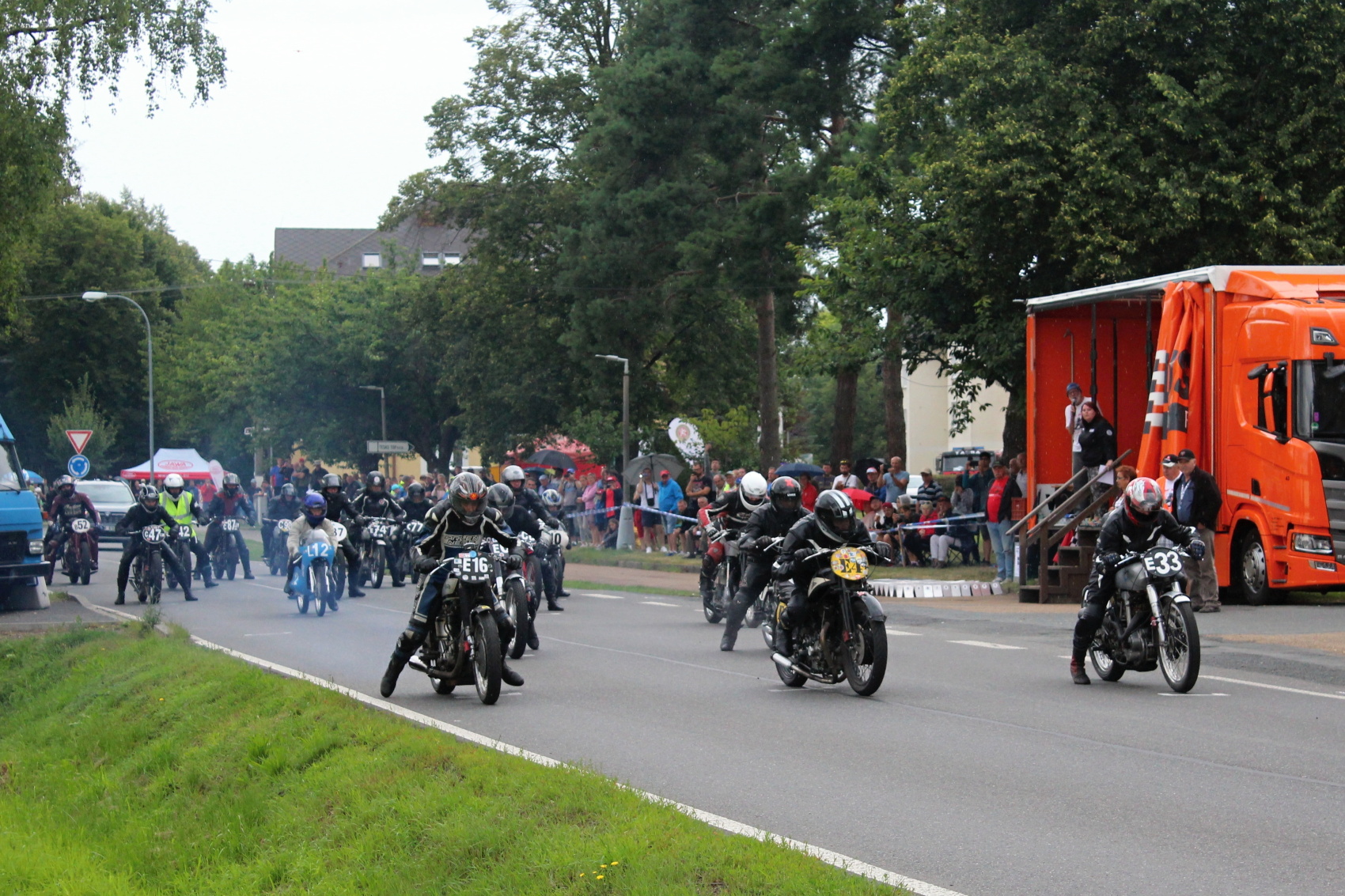 Pro většinu závodníků začal víkend již v pátek, kdy se hledalo vhodné místo v depu a hlavně se konaly administrativní a technické přejímky. Bylo vidět, že měli všichni kvůli zrušeným závodům dost času své stroje dobře připravit, takže byl při procházce depem krásný pohled na všechny historické skvosty, které psaly a stále píší historii motocyklového závodění.
I když v pravidelnosti nerozhoduje rychlost v časech na kolo, bylo vidět, že si všichni chtějí závody maximálně užít a také zjistit, jak jim jejich stroje jedou. Během závodů jsme mohli sledovat spoustu pěkných soubojů, kdy bylo možné porovnávat nejen výkony jednotlivých strojů, ale také um závodníků. Závodní víkend také poznamenalo počasí. V sobotu dvakrát pršelo, takže hlavně druhé tréninky se jely na mokru. Až poslední dvě jízdy měly opět suchou trať, protože bylo dusno a asfalt poměrně rychle osychal. Podobné to bylo i v neděli, kdy se Nepomuk probudil do mokrého rána a pršelo celé dopoledne. Až před závodem sajdkár trať oschla, i když v lesním úseku bylo stále mokro. Poté až do konce nedělního programu bylo slunečno.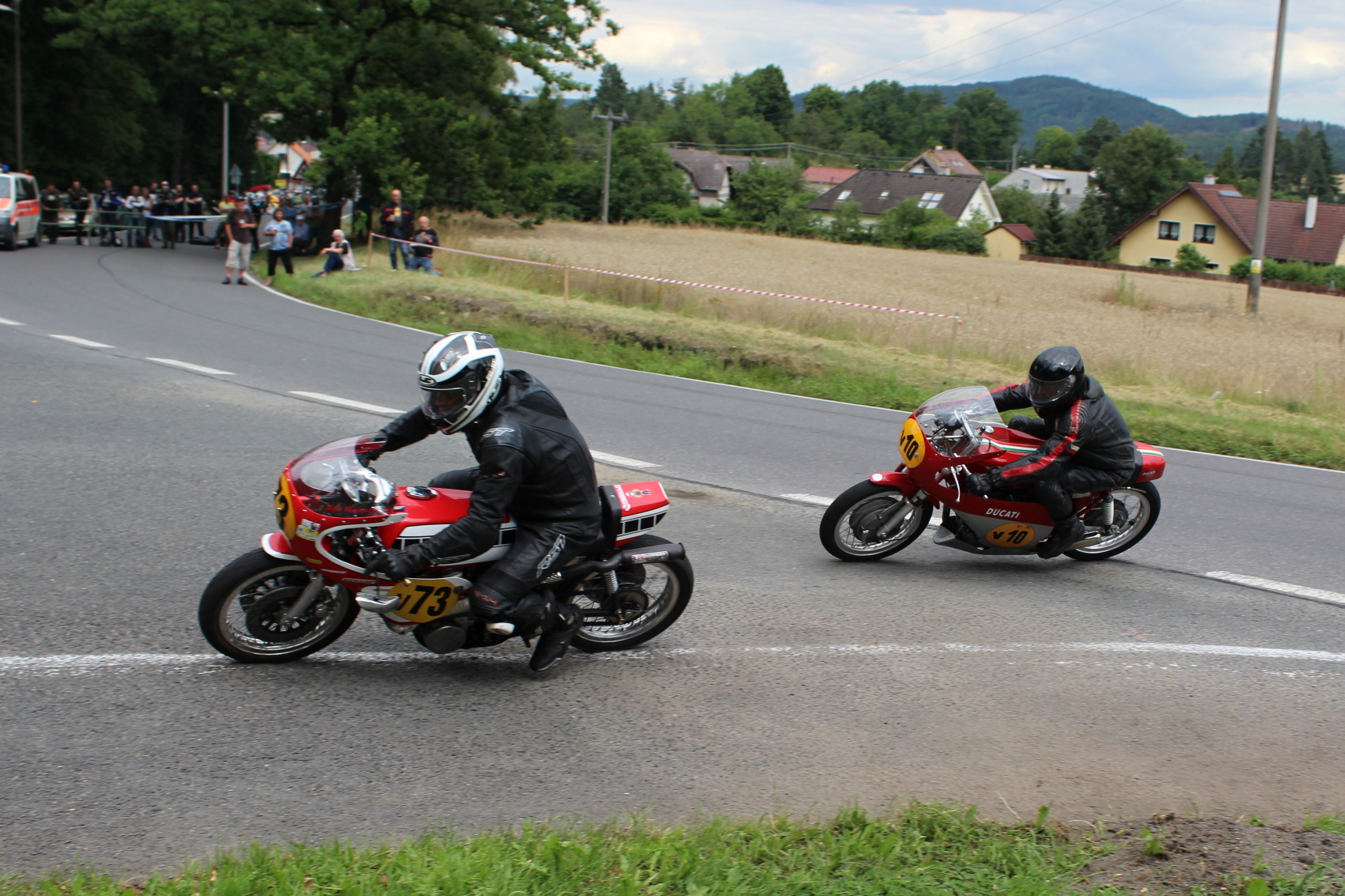 Sobotní program patřil dvěma kvalifikačním tréninkům všech tříd, navíc byly závody v Nepomuku zpestřeny závody třídy Jawa Pionýr a vloženými jízdami. Sobotní program musel skončit předčasně kvůli oleji na trati, takže byl poslední trénink třídy Jawa Pionýr zrušen a odložen na nedělní ráno. To byla prakticky jediná komplikace, která poznamenala závodní víkend. Nedělní program začal zmíněným druhým tréninkem třídy Jawa Pionýr a vloženými jízdami a poté už se rozjely závody JPHZM. Ty byly rozděleny na dva bloky – dopolední a odpolední a vyhlášení výsledků bylo vždy až po odjetí dopoledních a odpoledních jízd. Velkým zpestřením jsou také závody kategorie sidecar, které jsou vždy divácky vyhledávané. Ve všech třídách byli také oceněni jezdci s nejlepším závodním stylem, kteří obdrželi cenu diváků.
Tomáš Jenčovský – člen komise SZM za přírodní okruhy
"Podnik v Nepomuku byl kvůli opatřením proti šíření koronaviru jediný v rámci seriálů na přírodních okruzích pod Autoklubem České republiky v této sezóně. Po sportovní i organizační stránce byl na výborné úrovni. Pořádající klub si zaslouží veliké poděkování za to, že v této složité době připravil takto krásné závody. Pevně věřím, že sezóna 2021 již proběhne bez komplikací a kalendář přírodních okruhů bude opět bohatý jako v minulém roce."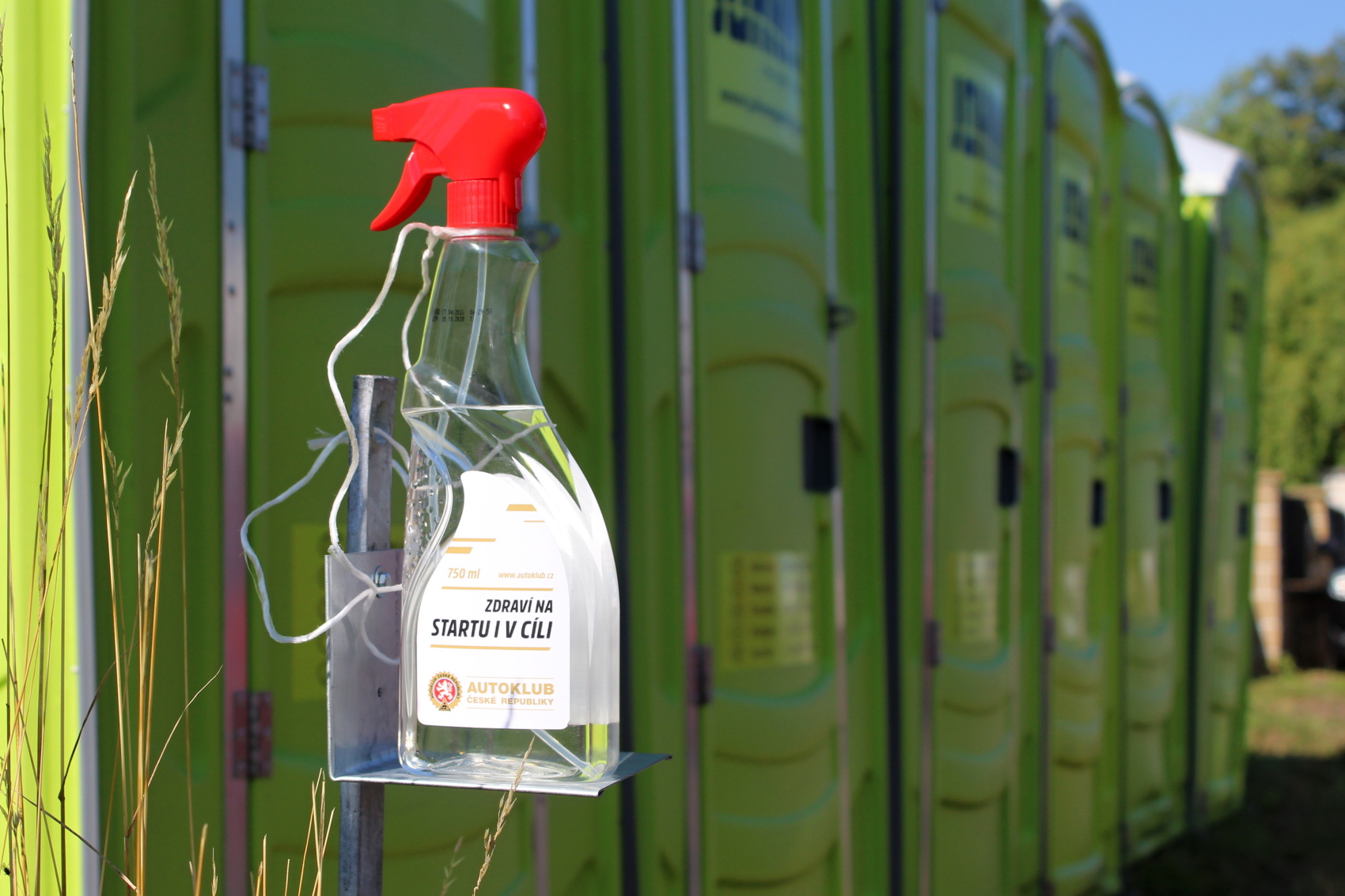 Výsledky závodů pravidelnosti:
Třída B: 1. Jaroslav Zatloukal, 2. František Loučka
Třída C: 1. Pavel Toulec, 2. Luboš Kříž, 3. Jindřich Borůvka
Třída L: 1. Ladislav Vitvar, 2. František Dvořák
Třída E: 1. Stanislav Dousek, 2. Andreas Ulm, 3. Jaroslav Zatloukal
Třída H: 1. Jan Ženíšek, 2. Luboš Hemelík, 3. Luboš Kvasnička
Třída F: 1. Libor Vrzáň, 2. Jan Vondrák, 3. Vratislav Prouza
Třída K: 1. Jiří Tenk, 2. Stephane Brand
Třída R: 1. Jiří Švihnos, 2. David Schmidt, 3. Šárka Schmidtová
Třída U: 1. Tomáš Svolinský, 2. Michal Bek, 3. Tomáš Svoboda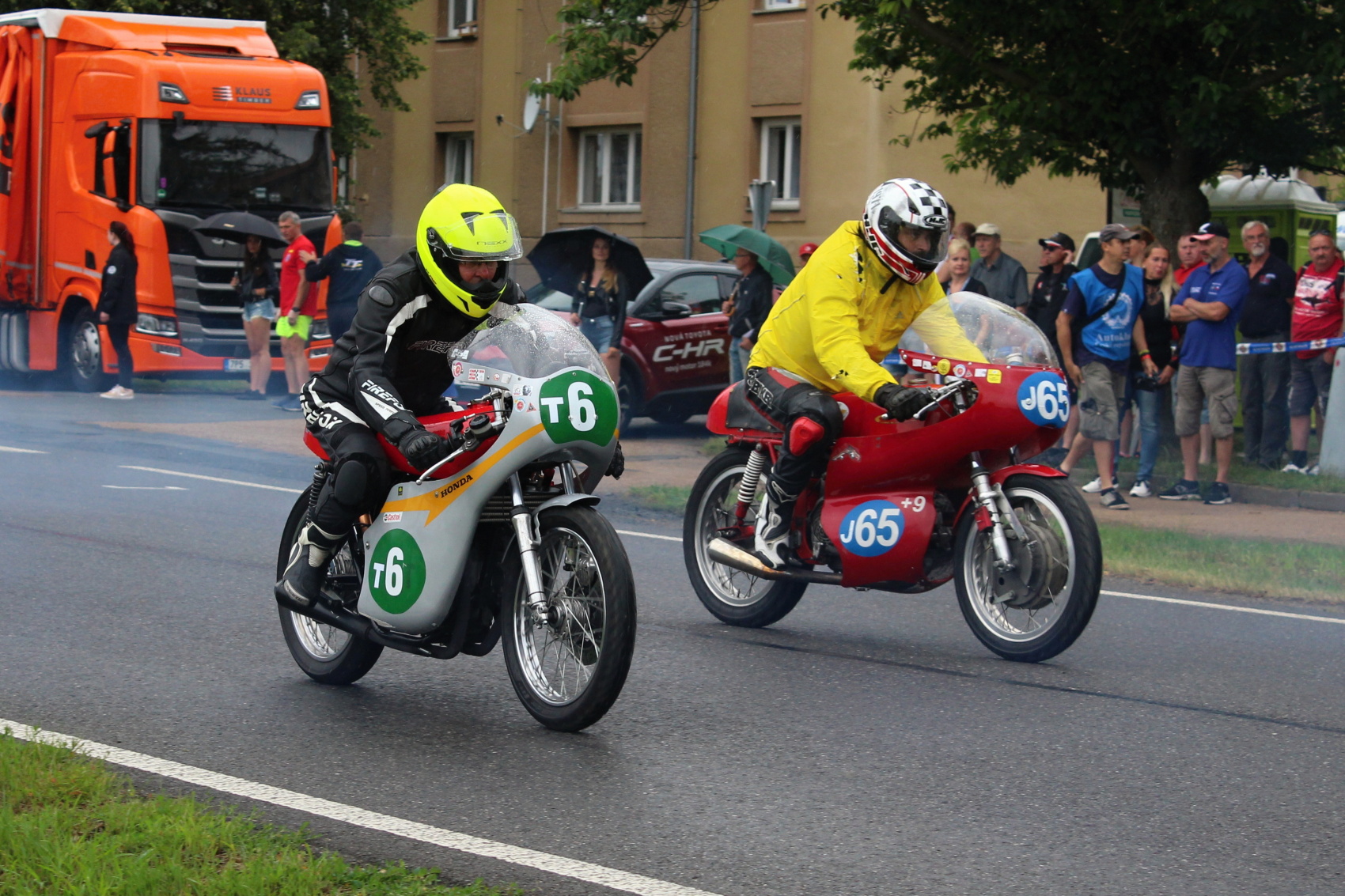 Třída T: 1. Jiří Krutina, 2. Dušan Sudek, 3. Rudolf Reil
Třída J: 1. Josef Fingerhut, 2. Jan Ženíšek, 3. Zdeněk Paznocht
Třída V: 1. James Walker, 2. Josef Holík, 3. Petr Petružálek
Třída S: 1. Martin Slanec, 2. Pavel Kačena, 3. Jiří Švihnos
Třída W: 1. Pavel Kačena, 2. Tomáš Svolinský, 3. Josef Starý
Třída X: 1. Alois Petrovský, 2. Jiří Meduna, 3. Vítězslav Vynálek
Třída Side M: 1. Jaroslav Zatloukal / Jan Exner
Třída Side P:
Arkadiusz Grzywna / Lukasz Porwet,
Zdeněk Kůs / Pavel Šůs
Třída Side Z:
Petr Mařan / Luděk Hrdlička,
Josef Peták / Kateřina Rozeneková,
Jiří Bálek / Petr Langer
Třída Jawa 50 RS: 1. Vít Poucha, 2. Ladislav Škaloud, 3. Miroslav Neuman sen.
Třída Jawa 50 GP: 1. Pavel Hozman, 2. Petr Adamec, 3. Jan Plesar
Vložená kategorie 1: 1. Zdeněk Kubík, 2. Václav Eret, 3. Pavel Šůs
Vložená kategorie 2: 1. Václav Žák, 2. Milan Eret, 3. Lukáš Nový
Vložená kategorie 3: 1. Karel Šlajer, 2. Bronislav Soukup, 3. Zdeněk Kříž
Vložená kategorie 4: 1. Robin Stichenwirth, 2. Pavel Kroupa, 3. Josef Klášterka
Vložená kategorie 5: Jan Pták, 2. Václav Martínek, 3. Tomáš Vaníček
Kompletní výsledky na webu AČR:
https://www.autoklub.cz/podnik/pcr-jphzm-2020-nepomucky-trojuhelnik-acr-210-405/