Suzuki dnes vydala zprávu, že spolu s Alexem Rinsem prodlužují spolupráci v MotoGP o další dva roky.
Zdroj: Suzuki Ecstar
Alex Rins zůstane oficiálním jezdem továrního týmu Suzuki v MotoGP i v letech 2021 a 2022. Rozšíření smlouvy mezi Suzuki Racing Company, Suzuki Motor Corporation a 24letým Španělem přichází ve velice zvláštní situaci – svět čelí nenadálé situaci ohledně nemoci Covid-19. Všechny závody jsou zatím odložené nebo zrušené, tak Alex Rins a Suzuki využili volna k podepsání další smlouvy.
Alex Rins se k týmu Suzuki Ecstar připojil v roce 2017 při svém debutu v MotoGP. V prvním roce čelil několika zraněním, ale už ke konci sezóny ukázal dobrý výkon. V dalším roce získal v Argentině své první pódium v MotoGP a v loňské sezóně na to navázal dalšími úspěchy. Díky tomu se stal jedním z předních jezdců startovního pole královské třídy MotoGP. Potvrdil to i dvěma výhrami v Texasu a na Silverstonu. V letošních předsezónních testech byl opět silným soupeřem s dobrým potenciálem, nicméně zde prozatím motocyklová sezóna skončila.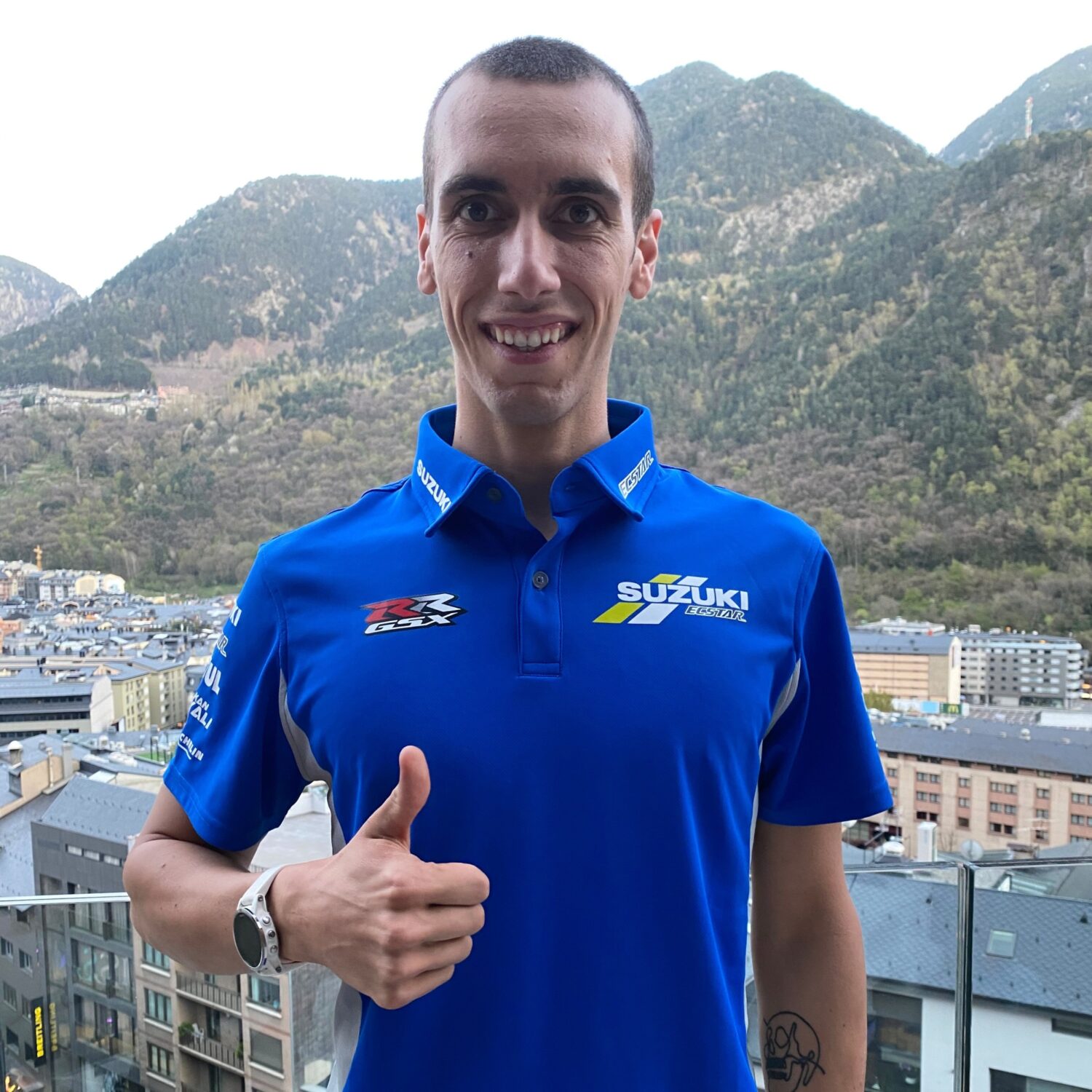 Alex Rins
"Mým přáním bylo pokračovat u Suzuki a konečně se to stalo. Věřím, že tento projekt má potenciál být vítězný. Mám odhodlání vyhrát a tohle je pro mě perfektní místo. Všichni společně tvrdě pracujeme, abychom získali velké výsledky. Vždycky jsem věřil týmu a pro tuto sezónu bylo jednoduché se rychle shodnout na našem základu. Poté jsme vyladili nějaké detaily a pracovali na progresu. Nyní musíme počkat, co se stane se sezónou 2020, ale jsme připraveni závodit na nejvyšší úrovni, jako jsme již ukázali v předsezónních testech. V tuto chvíli celý svět čelí neočekávané situaci, která ovlivnila spoustu zemí. Potřebujeme být trpělivý a uvidíme, jaké to bude mít dopady. Budeme připraveni, jakmile budeme povoláni začít závodit. Dorna dělá všechno, co může, aby nám umožnila závodit, ale samozřejmě musí myslet na to nejdůležitější a to je zdraví lidí. Můžeme jen čekat do té chvíle, než nám povolí závodit a do té doby se musíme soustředit na trénink."
Shinichi Sahara – vedoucí projektu
"V Suzuki jsme hrdí na to, že jsme s Alexem prodloužili smlouvu, protože je to známkou budování našeho projektu a růstu mladých jezdců. S tímto prodloužením smlouvy nám zůstává mladý, talentovaný, odhodlaný a rychlý jezdec, jakým Alex je. Společně tu budeme šest let a to je opravdu to, čeho jsme chtěli dosáhnout, když jsme s ním podepsali poprvé v roce 2017. Hodně vyrostl a spolu s ním i náš tým. Získali jsme pódia a vítězství a cítím, že to nejlepší je ještě před námi. Bohužel nynější situace nám neumožňuje během závodů předvést náš progres, který jsme udělali. Věřím, že bychom toho byli schopni, ale tato situace s koronavirem je nová pro všechny a potřebujeme se tomu přizpůsobit. Samozřejmě, že zůstáváme pozitivní a tato dohoda potvrzuje, že pořád myslíme na budoucnost s optimismem a pozitivitou."
Davide Brivio – manažer týmu Suzuki Ecstar
"Jsme velice šťastní, že můžeme potvrdit prodloužení smlouvy mezi Alexem Rinsem a týmem Suzuki v MotoGP. Alex bude továrním jezdcem v dalších dvou sezónách – 2021 a 2022. S touto smlouvou se naše partnerství prodlouží na šest let a věříme, že bude tato stabilní situace pozitivní pro nás pro všechny. Musím říct, že tato smlouva čekala jen na "razítko," protože Suzuki a Alex chtěli společně dál pokračovat a základ této dohody byl dosažen už před měsícem. Nyní je všechno hotové a můžeme to konečně s hrdostí oznámit. Jako tým chceme zachovat pracovní skupinu a být ještě silnější. Loni jsme měli fantastický závěr sezóny a to je počáteční bod, od kterého se chceme odrazit, jakmile nám bude opět umožněno závodit."