Španěl Dani Pedrosa, který je pravidelným účastníkem závodů mistrovství světa silničních motocyklů od roku 2001, se rozhodl na konci letošní sezóny ukončit svou kariéru. Nenechte si ujít poslední příležitost ho vidět na továrním speciálu Hondy při závodech MotoGP v Brně.
Zdroj: vlastní, MotoGP, Honda
"Na konci této sezóny ukončím mou kariéru v MotoGP," oznámil Dani Pedrosa, trojnásobný mistr světa, během vlastní tiskové konference na německém Sachsenringu. "Nad tímto rozhodnutím jsem dlouho přemýšlel a bylo to velice těžké kvůli tomu, že tento sport miluji." To není divu, když v šampionátu motocyklové Grand Prix strávil osmnáct sezón, z nichž bylo třináct v královské třídě MotoGP.
Dani Pedrosa je celou svoji kariéru spojen s japonskou továrnou Honda. Ani jednu sezónu nevyzkoušel jiný stroj a právě Hondě Dani děkuje za příležitost, kterou mu dala: "Chci poděkovat Hondě, promotérovi Dorna a dalším partnerům, kteří mě umožnili vstoupit do šampionátu a poté mě během celé kariéry podporovali, včetně fanoušků."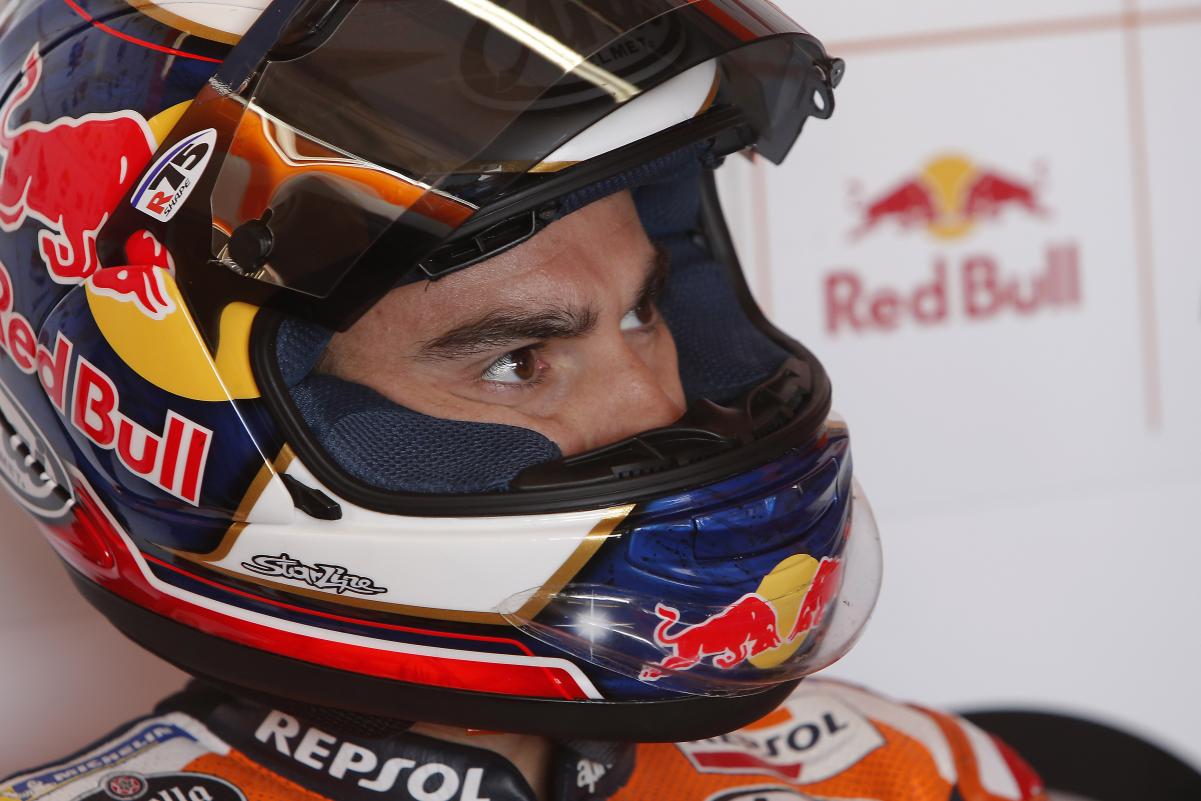 Díky tomu, že Španěl Pedrosa už nebude závodit na továrním speciálu RC213V v příštích sezónách, máme letos jedinečnou příležitost ho naposledy v Brně vidět jako pravidelného účastníka MotoGP v ostrém nedělním závodě mezi nejlepšími jezdci světa.
Odchod Daniho Pedrosy z MotoGP vyvolal v depu mistrovství světa hodně emocí, protože spousta lidí doufala, že se ještě postaví nové výzvě a podepíše s jiným týmem. "Měl jsem jiné příležitosti, které vypadaly skvěle, ale nakonec jsem se rozhodl takhle, protože už mám jiné priority," dodal Pedrosa.
I přes to, že Dani Pedrosa nedokázal vyhrát titul mistra světa v nejsilnější třídě MotoGP, třikrát skončil druhý a jeho přínosu do šampionátu si cení i Carmelo Ezpeleta, výkonný ředitel Dorna Sports, když říká: "Pamatuji si Daniho začátky, po kterých měl neuvěřitelnou kariéru. Nejen tím, ale i svým chováním byl příkladem pro ostatní a proto jsem se rozhodl ho navrhnout do síně legend MotoGP. K jeho zařazení dojde při posledním závodě sezóny ve Valencii."
Před závodem v Brně Dani Pedrosa uvádí: "Měli jsme pár dní na odpočinek, nebyla to opravdová letní přestávka, ale bylo to dobré. Nyní jedeme do Brna, což je jedna z mých oblíbených tratí v kalendáři, takže doufám,ž e tam budu trochu rychlejší. Kromě toho musíme vylepšit můj pocit a nastavení motorky, protože jsme doteď všude čelili nějakým problémům. Potřebujeme hlavně zlepšit zatáčení, protože v tuto chvíli nemůžu s motorkou zatáčet dostatečně rychle, zejména uprostřed zatáček a při výjezdech ze zatáček," dodal na závěr.
Daniho Pedrosu, budoucí legendu MotoGP, tak můžete letos naposledy vidět v barvách týmu Repsol Honda i na Masarykově okruhu v Brně, kde se pojede Grand Prix České republiky již na začátku srpna v termínu od 3. do 5. 8. 2018. Nenechte si ujít příležitost vidět nejen Daniho, ale i celou světovou špičku motocyklového silničního závodění, včetně fenomenálního Valentina Rossiho či hvězdu posledních sezón a úřadujícího mistra světa Marca Marqueze.