Rallye Dakar 2019 už klepe na dveře a tým Klymčiw Racing se postupně slétává na místo dění v Peru. Manažer týmu Ondřej Klymčiw se již pustil naplno do práce reportéra, natočil několik rozhovorů a nyní čeká na závodníky svého týmu.
Zdroj: TZ
Jen pár dní zbývá do startu 41. ročníku rallye Dakar, kterého se i letos účastní český tým Klymčiw Racing. Do jižní Ameriky se tým vydal v několika skupinách a postupně se 3. ledna 2019 všichni sejdou v prvním bivaku.
Dlouhou cestu přes oceán má za sebou také Ondřej Klymčiw, který letos na Dakar míří v pozici manažera týmu, mechanika a reportéra týmu a České televize. Ondra po příletu okamžitě začal s rozhovory a jako prvního vyzpovídal Xaviera de Soultraita.
"Pustil jsem se do rozhovorů se závodníky a jako prvního jsem oslovil továrního jezdce Yamahy Xaviera de Soultraita. Probírali jsme jeho závodní strategii. Letos se chce vydat rozumnější cestou a vyčkat na chyby ostatních. Samozřejmě, že bude závodit, ale nepožene se jako blázen. Zároveň mluvil o tom, že motorky čekají tratě, kde den předem jezdila auta. To je extrémně nebezpečné a on proti tomu bojuje, aby se to neopakovalo. To z důvodu, že jsou cesty rozbité a to přináší rizika pádů. Dnes jsem mluvil také s Alešem Lopraisem, který to řekl jasně: přijel sem závodit, ale hlavně kvůli radosti ze závodu a ne výsledku, uvidí se, jak vše dopadne v cíli," řekl Ondřej Klymčiw během středečního oběda během krátkého volna mezi přípravami na další den a reportáže.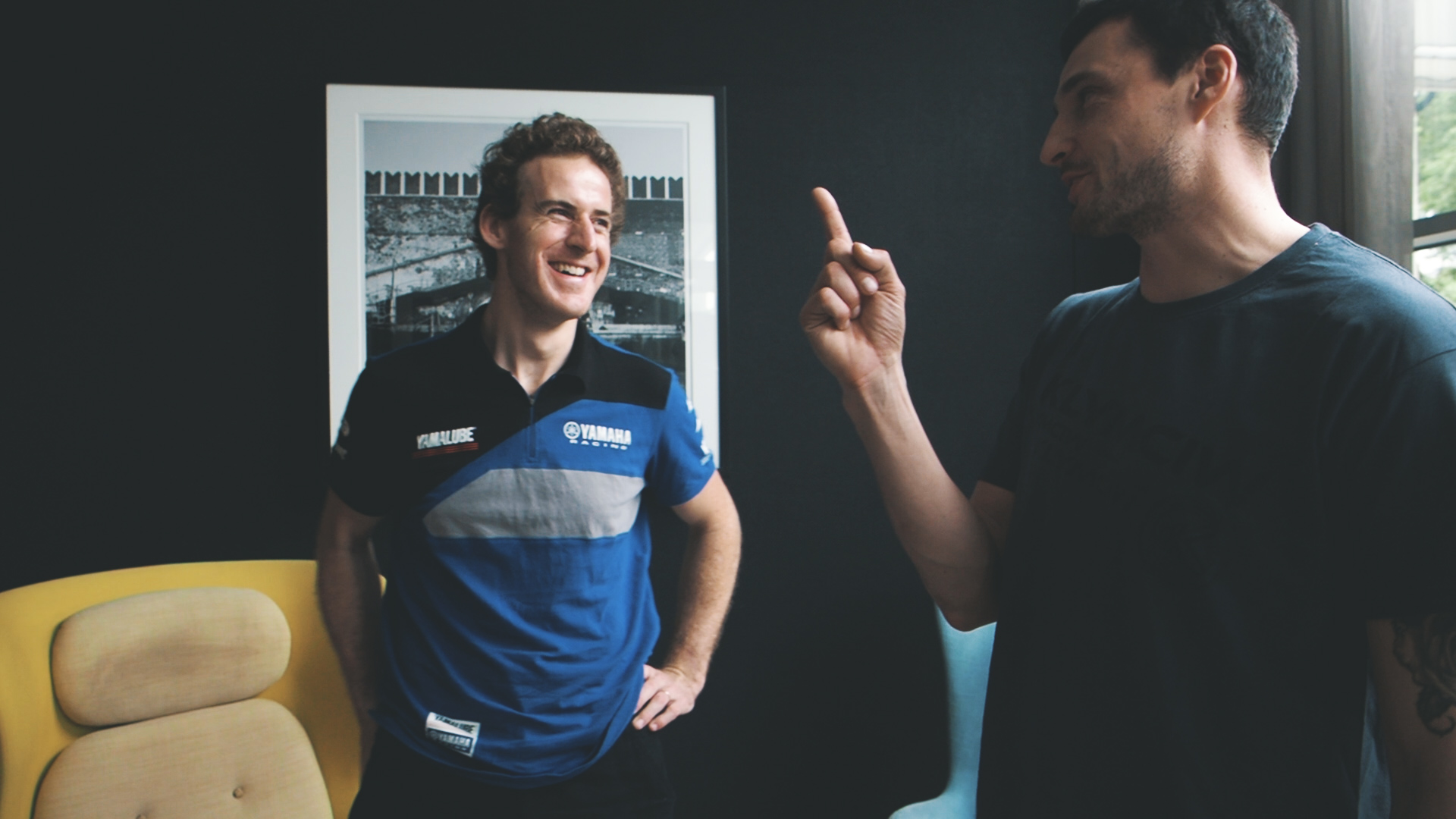 Na to také navázal a promluvil o programu následujících dní: "Náš tým zatím není kompletní. Se mnou tu jsou mechanici a zítra přiletí všichni ostatní: manželka Tereza spolu s Petrem Vlčkem, ráno přiletí Skyler a Garret a tím pádem bude tým Klymčiw Racing kompletní. Gabriela Novotná z týmu Indigo Racing vlastně také přiletí zítra po ránu. V devět hodin ráno nám zároveň otevřou přístav, kam se chystáme přijet brzy, abychom byli mezi prvními ve frontě. Chceme se co nejdříve dostat do bivaku, umýt a dotankovat auta a jít nakoupit. V pátek nás čekají technické a administrativní přejímky, kdy motorky odevzdáme do parc fermé. Času už moc není. Kromě toho jsme pozvaní na ambasádu, kam půjdu hlavně poděkovat za to, jak se minulý rok starali o mou rodinu, když jsem ležel v nemocnici."
Celým Dakarem 2019 vás budeme zároveň provázet prostřednictvím vlastních videí zveřejněných na YouTube kanálu. Zde jsou sestřihy z prvních dvou dní:
Video: OK Dakar 2019 / Cesta přes půl světa (Den 01)
Video: OK Dakar 2019 / Rozhovor s Xavierem de Soultraitem (Den 02) – anglicky