Letošní rallye Dakar se dostala do své poloviny. Závodníci mají za sebou pět etap z deseti. Dnes byl na programu den volna, který ale zdaleka není dnem odpočinku a musí se pracovat hlavně na motorkách.
Zdroj: TZ
Závod rallye Dakar, který se letos jede již po jednačtyřicáté, se dostal do své poloviny. Jezdci mají za sebou pět etap, kde byly zároveň poslední dvě maratónské. Kvůli tomu dostala technika dost zabrat a i když přišel den volna, mechanici mají plné ruce práce s přípravou na druhou polovinu závodu.
"Máme to dnes tu trochu hektické, protože se ze dna volna vyklubalo to, že v pět musí jezdci odjet do dalšího bivaku," řekl Ondřej Klymčiw k dnešnímu programu a pokračoval: "Bude to jakoby maratónský bivak, někde přespí a zítra se k nám vrátí. Je dobře, že se všichni po maratónské etapě vrátili a jsou v pořádku. Teď makáme na motorkách, aby byly včas připravené. Opět pracujeme také na opravě věže – již třetí – protože ji má nyní rozbitou Garrett."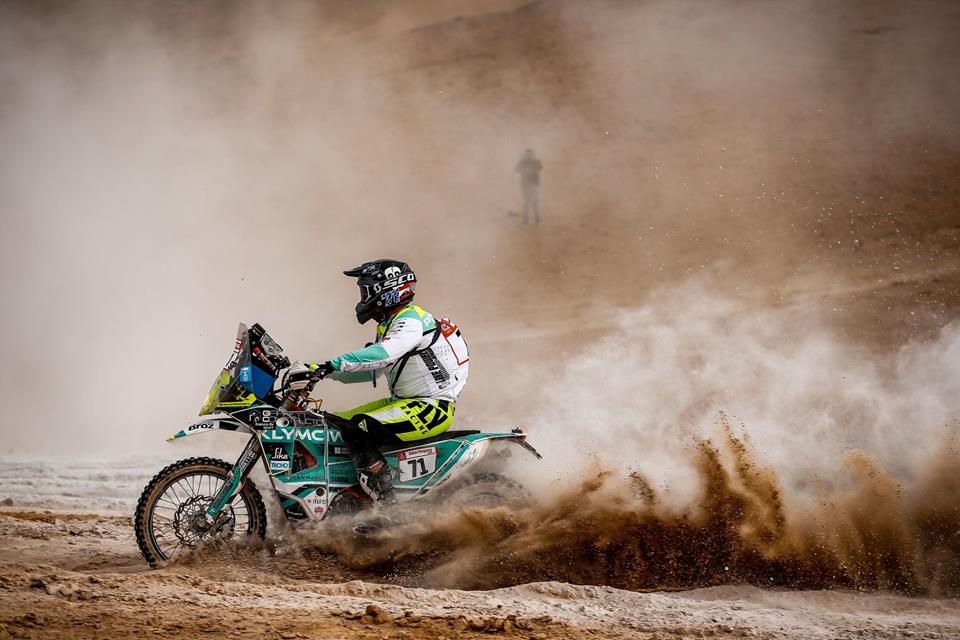 Všichni jezdci týmu Klymčiw Racing zatím v závodě pokračují, takže z toho má Ondra radost a postupně zhodnotil jejich jednotlivé výkony. "Včera se etapa našim jezdcům podařila, hlavně Skylerovi, který dojel devátý. V jednu chvíli byl i šestý, ale asi padesát kilometrů před cílem se mu roztrhl roadbook, takže počkal na Sama Sunderlanda, aby mohl jet za ním. Tím ztratil minutu, protože nechtěl ztrácet ještě více času srovnáváním roadbooku."
"Garrett si včerejší etapu užil a získal také skvělé umístění. Dostal nějakou penalizaci za bod a za pozdní příjezd, což je ale nesmysl a řeším to s ředitelem závodu. Gee včera chudák projel kolo v dunách dvakrát, protože už se nedokázal ve tmě zorientovat a přijel v půl jedné ráno," dodává Ondra.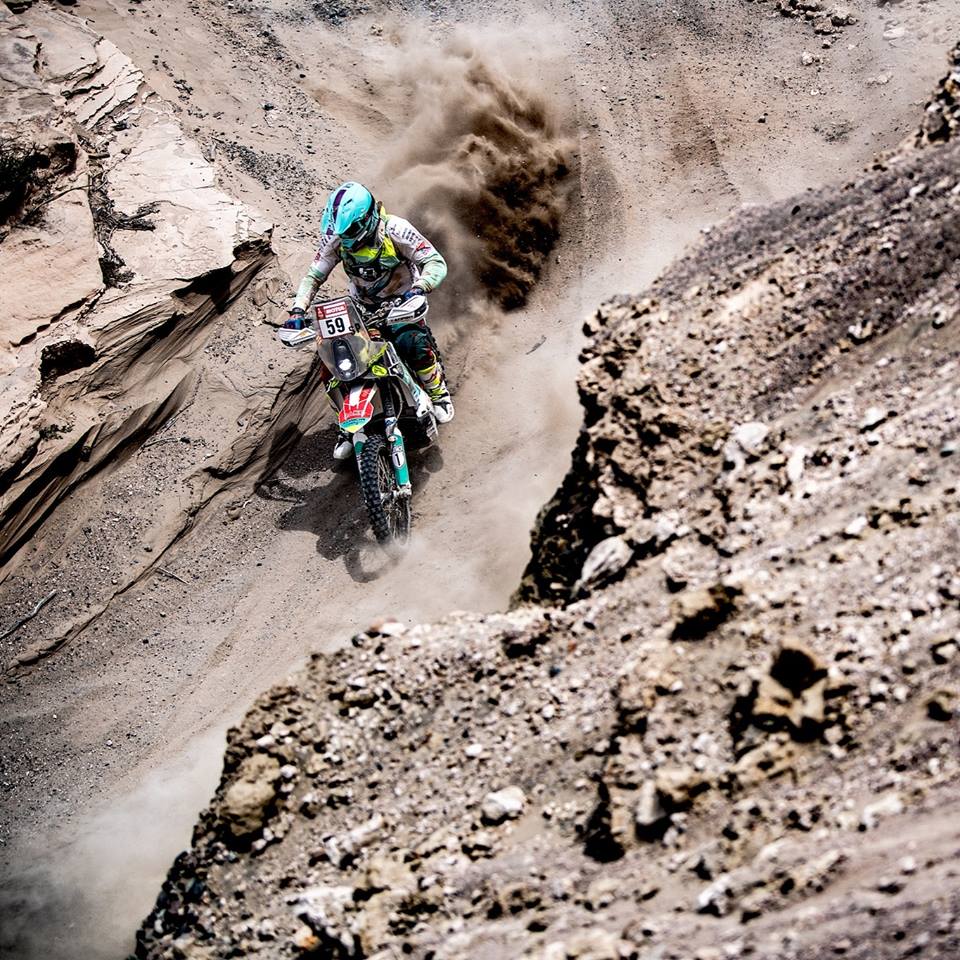 Český závodník Petr Vlček byl po úvodních etapách nespokojený s odpružením, proto došlo k jeho opravě. Nakonec se ukázalo, že šlo o výrobní vadu. "Petr Vlček už jede v pohodě, protože mu konečně vyhovuje pérování. Předtím měl na zadním tlumiči výrobní vadu, takže se trápil. Teď už je to v pohodě. Jsem rád, že jsou všichni v pořádku a motorky také. Neztrácíme optimismus," řekl manažer týmu závěrem.
Celým Dakarem 2019 vás nadále provázíme vlastními videi na YouTube kanálu. Děkujeme za přízeň, dál nás sledujte a sdílejte. Zde jsou poslední dvě videa:
Video: OK Dakar 2019 / Rekapitulace s Ondrou (Den 11, Etapa 04)
Video: OK Dakar 2019 / Maraton, 200 m pád a 6. místo (Den 12, Etapa 05)
Výsledky 5. etapy z pohledu týmu:
9. místo – #73 Skyler Howes (+00:06:00)
35. místo – #71 Garrett Poucher (+00:51:15)
55. místo – #57 Gabriela Novotná (+01:48:36)
56. místo – #59 Petr Vlček (+01:53:00)
102. místo – #149 Gee Motzkin (+05:47:03)
Celkové výsledky průběžného pořadí z pohledu týmu:
18. místo – #73 Skyler Howes (+01:36:08)
49. místo – #71 Garrett Poucher (+06:39:07 / penalizace 29:00)
70. místo – #59 Petr Vlček (+09:25:04 / penalizace 46:00)
90. místo – #57 Gabriela Novotná (+11:51:55 / penalizace 22:00)
100. místo – #149 Gee Motzkin (+16:50:11 / penalizace 01:20:00)