Každý rok pořádá Petr Pilát ve svém tréninkovém areálu v Čerčanech akci Pilníkovo pozdní odpoledne. Ani letošek nebude výjimkou a můžeme se těšit na již 13. ročník adrenalinové show, kde nejde jen o freestyle motokros.
Zdroj: Petr Pilát
Petr Pilát je stálicí světového freestyle motokrosu a my můžeme být rádi, že nám tento sport každoročně přibližuje díky své akci Pilníkovo pozdní odpoledne. Tovární jezdec KTM už v plném proudu připravuje letošní 13. ročník, ve kterém opět uvidíme spoustu závodníků z FMX, ale i další bohatý doprovodný program. Pro Petra je tato akce srdeční záležitostí, při které mu pomáhá rodina a přátelé.
"Moje srdce, moje akce, moje všechno…" říká Petr Pilát na úvod k dalšímu ročníku Pilníkovo pozdní odpoledne. "Navíc je to spojené s dětmi. Jde o show, kterou pro milovníky adrenalinu a zábavy pořádám už dlouhých 13 let. Ano, první ročník jsem dal dohromady opravdu v době, když mi bylo čtrnáct let. Samozřejmě, že bez pomoci mého šéfmechanika v podobě milovaného táty a rodiny bych do dneška nezvládal asi vůbec nic."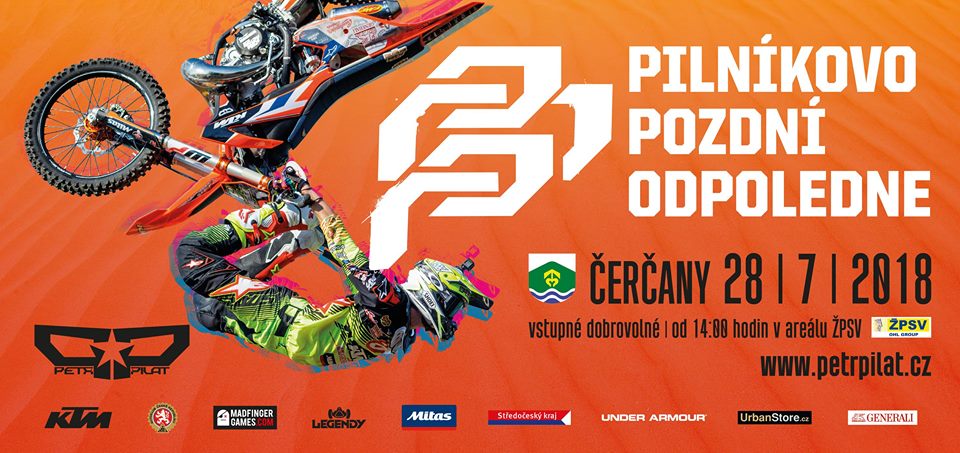 Petr k tomu dále dodává:
"O co jde? Každý rok pozvu do svého tréninkového centra v Čerčanech u Benešova partu kamarádů, létáme vzduchem a dáváme, co umíme. Přestávky vyplňují zajímaví hosté – každoročně přijíždějí legendy freestyle motokrosu nejen z Česka, ale z celého světa, letadlo tu provětral TOP pilot Red Bull Air Race Martin Šonka, zazpíval rapper Marpo, Olga Lounová či Ben Cristovao. Dělo se tu toho hodně… Myslím samozřejmě i na ty nejmenší. Děti se vyblbnou na skákacím hradě, trampolíně, atd… zasoutěží si o zajímavé ceny, každý si tu najde to svoje."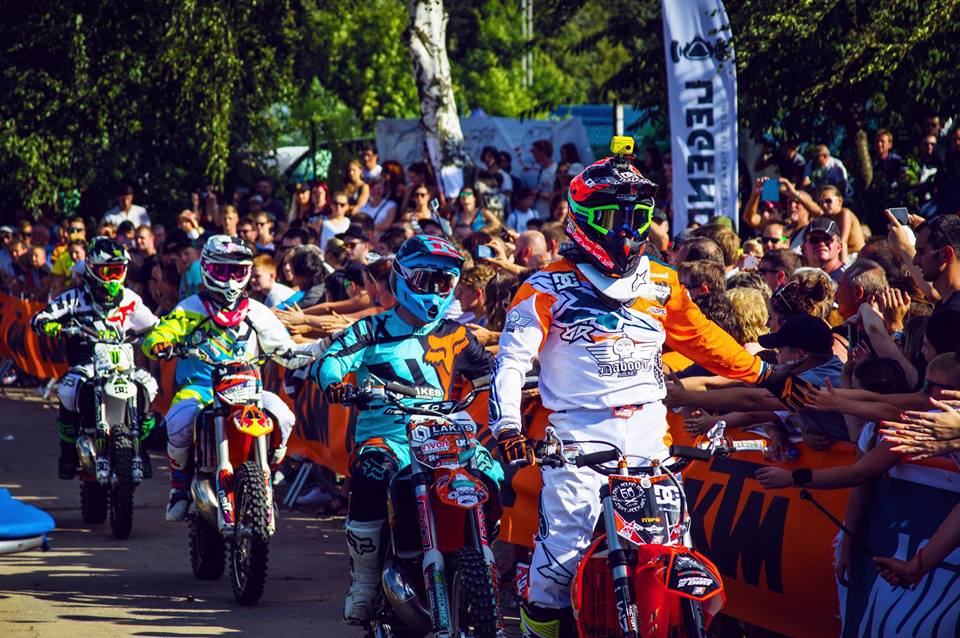 A na co se můžeme těšit letos? Petr Pilát už začal postupně odhalovat plány letošního 13. ročníku.
"Tak jako vždy to nebude jen o mě. Budou tu jezdci z České republiky, ale jednám i se zahraničními. Je možné, že sem přijede někdo z Itálie a řeší se také někdo z Austrálie, ale to ještě nevíme, to se uvidí. Konkrétně ale ještě nemůžu jmenovat, musím si také nechat něco na příští dny. Kromě toho tu bude zpívat Daniel Landa, uvidíte ukázku thai boxu a vzduchem se proletí Martin Šonka, kterého jistě znáte z Red Bull Air Race, což je mistrovství světa v letecké akrobacii. Martin pravidelně bojuje o vítězství nejen v jednotlivých závodech, ale hlavně i v celkovém hodnocení. Dále si chystám jedno hudební překvapení, ale to ještě nesmím prozradit. Všechny srdečně zvu na tuto akci, kterou pořádám s rodinou a kamarády, protože věřím, že si ji užije každý!"
Detaily akce

Datum: 28. července 2018 od 14:00

Místo: Čerčany

Vstupné: dobrovolné

Více informací na sociálních sítích u profilu Pilníkovo pozdní odpoledne, či u Petra Piláta.

Facebook: Pilníkovo pozdní odpoledne, Petr Pilát

Facebooková akce: https://www.facebook.com/events/1315137091922784/

Instagram: Pilníkovo pozdní odpoledne, Petr Pilát