Letošní sezóna mezinárodního mistrovství České republiky na závodních okruzích se rozjede tento víkend, kdy společně s mezinárodním šampionátem Alpe Adria zavítá k sousedům na okruh Slovakiaring.
Zdroj: TZ, foto: Dušan Belica
Poslední dubnový víkend v termínu od 26. do 28. 4. 2019 se rozjede další z českých mezinárodních mistrovství. Nyní bude zahájena sezóna na závodních okruzích a první závodní podnik bude uspořádán na okruhu Slovakiaring. Závody tohoto šampionátu jsou pořádány ve spolupráci s mezinárodním motocyklovým šampionátem Alpe Adria a díky tomu mají naši jezdci na trati lepší konkurenci.
Letošní sezóna tohoto šampionátu se bude skládat ze sedmi závodních víkendů. Po Slovakiaringu zamíří na okruhy Assen, Pannoniaring, Oschersleben, Grobnik, Most a sezónu v říjnu ukončí opět Slovakiaring. Pro české závodníky jsou vypsány závody ve třídách Supersport 300, Superstock 600, Superstock 1000, Superbike, Alpe Adria Cup 600 a Alpe Adria Cup 1000. První jmenované třídy budou počítány do mistrovství, Alpe Adria Cupy pak do přeboru. Třídy SSP300 a STK1000 se zároveň jedou jako evropské šampionáty.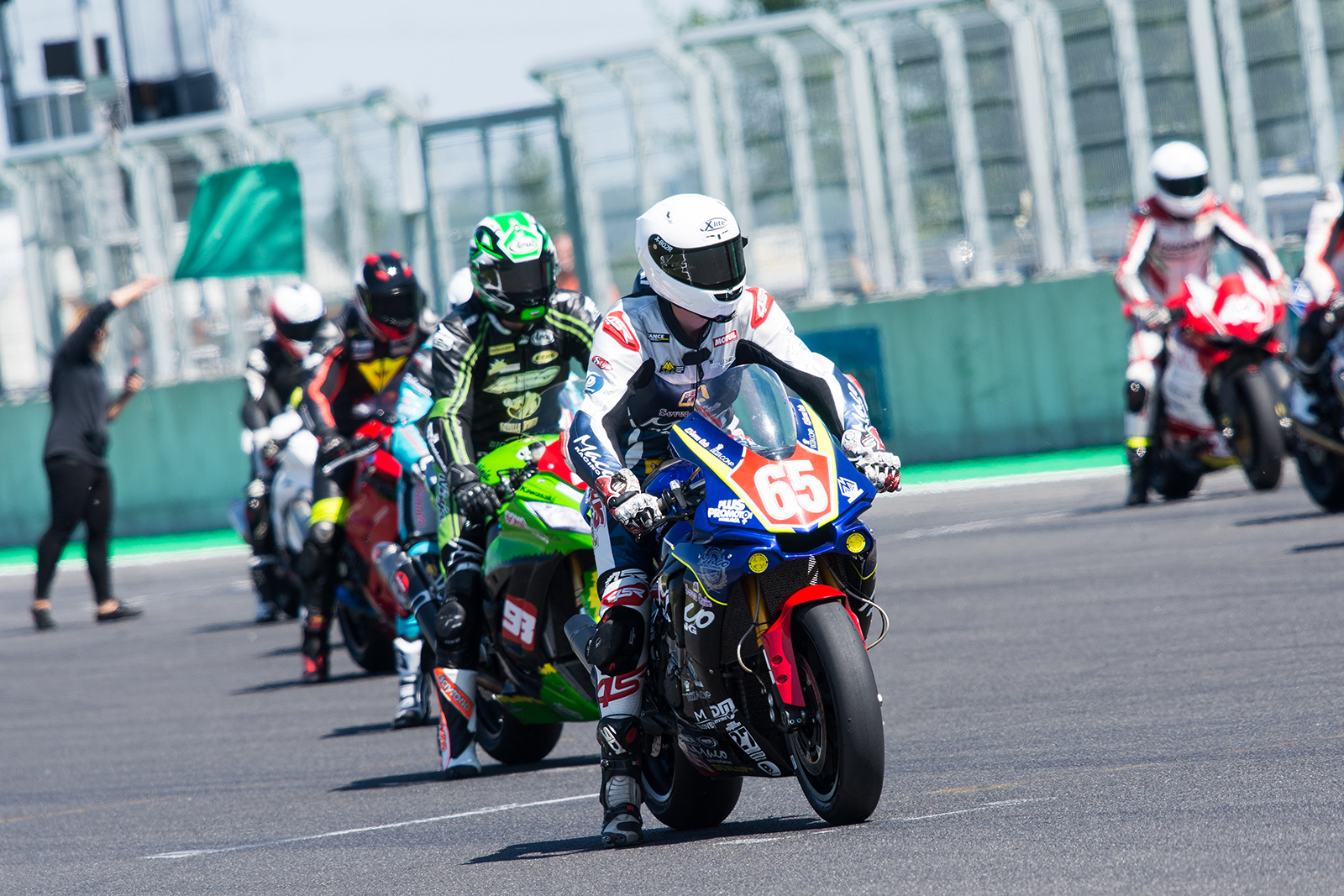 Závodní okruh dlouhý 5,922 km je všem jezdcům dobře znám, navíc někteří z nich využili nedávného předsezónního testování, které na této trati probíhalo minulý týden ve středu. To bylo pro držitele závodních licencí AČR a SMF zdarma díky spolupráci těchto organizací. Testování proběhlo za velice dobrého počasí a bylo přínosem pro všechny zúčastněné. Ti, kteří nyní míří na Slovensko závodit, toho mohou skvěle využít při boji o první mistrovské body.
Závodní víkend začne již v pátek, kdy jezdce všech tříd budou čekat první dva volné tréninky. Večer pak jezdce bude čekat povinný briefing, který je naplánován na 19:00. Sobotní program bude už zajímavější i pro diváky, protože jezdci vyrazí do kvalifikací a hlavně prvních závodů tohoto roku. V neděli celý program vyvrcholí druhými závody.
Přijeďte se podívat a podpořit své favority na první závody sezóny českého mistrovství na závodních okruzích. Na okruh ležící nedaleko Bratislavy to z České republiky není daleko.
Dění na trati můžete také sledovat živě:
přes live timing: http://www.chronomoto.hu/livetiming/aa/
a přenosy na YouTube: https://www.youtube.com/channel/UCty4sO0xBj65HvLbyJbod8g
Harmonogram víkendu