Joan Mir se v Moto2 moc neohřeje a od příští sezóny ho uvidíme v sedle tovární Suzuki v královské třídě MotoGP. S týmem Suzuki Ecstar právě podepsal dvouletou smlouvu, takže už máme všechny tovární týmy plně obsazené. Andrea Iannone přechází do Aprilie.
Zdroj: MotoGP
Úřadující mistr světa třídy Moto3 Joan Mir podepsal smlouvu s týmem Suzuki Ecstar, takže ho v letech 2019 a 2020 uvidíme v královské třídě MotoGP. Joan v loňském roce oslavil suverénní vítězství titulu mistra světa ve třídě Moto3 a letos je nováčkem ve střední třídě Moto2. Tam se ohřeje jen jednu sezónu a poté už pojede mezi špičkou Grand Prix. Suzuki tak sází na mladé nadějné jezdce, kdy bude mít s Joanem a Alexem Rinsem možná jeden z nejmladších týmů na startovním roštu.
Shinichi Sahara – vedoucí projektu
"Jako tým jsme vždycky vzhlíželi do budoucna a na dlouhodobý vývoj. To zahrnuje mladé jezdce, ve kterých cítíme potenciál do budoucna. Udělal jsme tak již v roce 2015 při našem debutu, stejně tak v roce 2017 a nyní je to samé s Joanem Mirem. Rádi bychom Joana viděli, jak s námi poroste a jak se zapojí do vývoje GSX-RR. Nyní mu přejeme, aby si užil zbytek šampionátu ve třídě Moto2, ale poté už se těšíme na to, až s ním začneme spolupracovat a uvidíme jeho debut v královské třídě MotoGP. Věříme v jeho schopnosti."
Davide Brivio – manažer týmu Suzuki Ecstar
"I když je Joan Mir teprve dvacetiletý závodník, je už mistrem světa, když získal působivých deset vítězství. To dokazuje, jaké má schopnosti, je to divoký, duchaplný a milý kluk, který může být velice rychlý. Má všechny vlastnosti, které se nám u mladých závodníků líbí. Navíc věří našemu projektu, což nás velice podpořilo. Nechtěli jsme jen jezdce, který by rád tovární motorku kvůli prestiži, ale člověka, který věří tomu, co děláme a projektu Suzuki. Vedení společnosti nás podporovalo k tomu, abychom si vybrali mladého jezdce a myslíme, že Joan je tím správným. Samozřejmě, že bude potřebovat nasbírat zkušenosti, bude s námi růst a věříme jeho potenciálu. Alex a Joan jsou dva velice mladí talentovaní jezdci a věříme, že postupně vytvoříme silný tým do budoucna."
Andrea Iannone, který letos závodí v Suzuki druhou sezónu, tak u týmu končí. Před pár dny oznámil svůj přestup k týmu Aprilia Racing Team Gresini, takže bude dalším Italem na italské motorce. Stane se tak týmovým kolegou Aleixe Espargara a u Gresiho nahradí Scotta Reddinga, který je výsledkově zatím daleko za očekáváním a s Aprilií stráví jen jeden rok.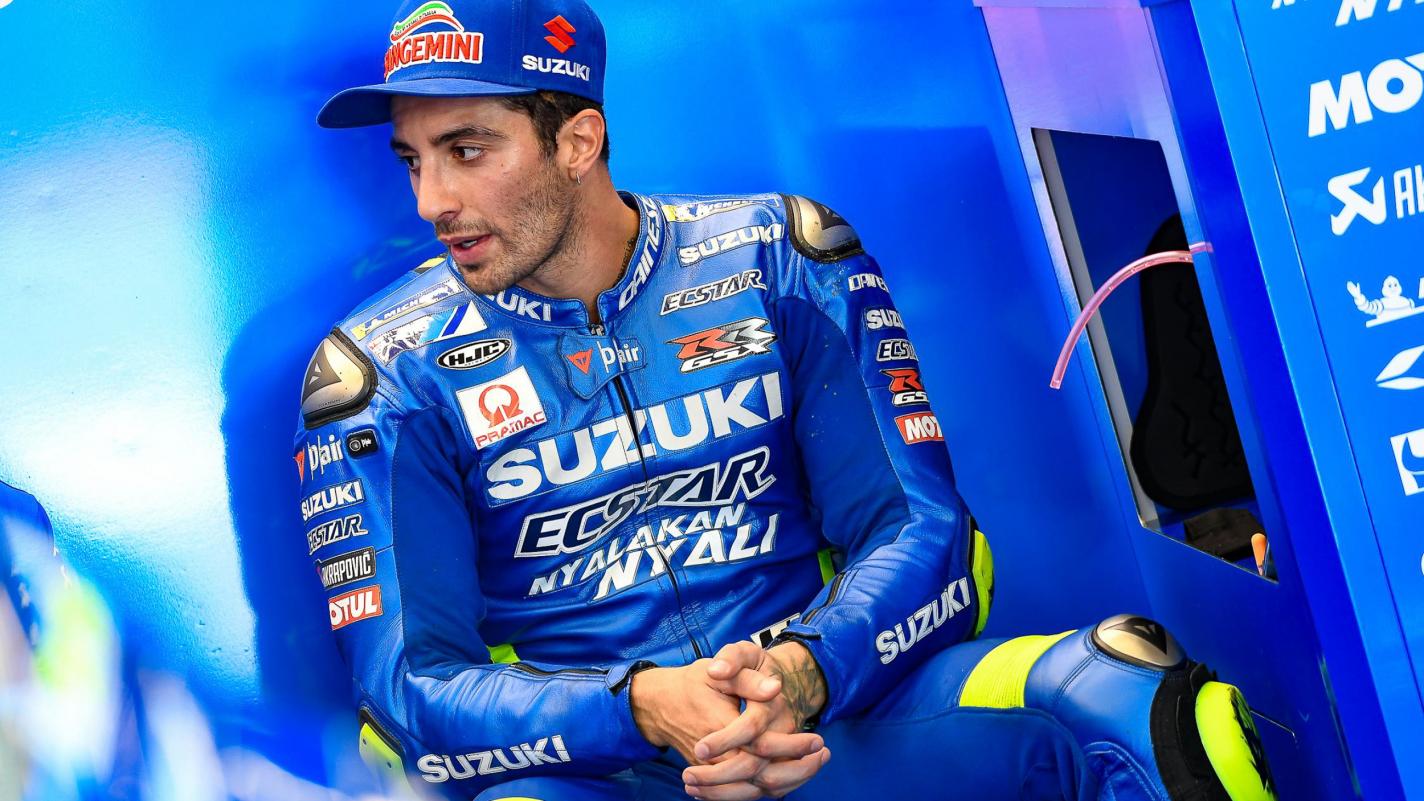 Romano Albesiano – manažer Aprilia Racing
"S Andreou Iannonem máme dalšího vysoce talentovaného a rychlého jezdce, který v této sezóně prokázal své hodnoty. Jeho příchod ke skupině Piaggio Group a k Aprilii potvrzuje program v MotoGP, kde naše motorka už prokázala, že má dobrý technický základ. Nyní se potřebujeme soustředit na sezónu 2018, což začne od příští GP v Barceloně. Máme silný tým, který nikdy nepřestane tvrdě pracovat. Chceme udržet další růst RS-GP, aby se dostala na místa, kde si zaslouží být. Scottovi děkuji za jeho velkou profesionalitu a vysokou úroveň, kterou si při práci udržuje."
Fausto Gresini – manažer týmu
"Kombinace Andrei Iannoneho a Aprilie bude fantastická – jedena z nejzajímavějších v MotoGP – a má to potenciál přinést dobré výsledky. Andrea je silný, rychlý a koncentrovaný jezdec. Myslím, že bude schopný prokázat velkou podporu týmu a přispět k vývoji motorky. Kromě toho je vždycky ctí mít italského jezdce na italské motorce. Vítej Andreou a bav se!"