Německou motocyklovou Velkou cenu zahájila tradiční čtvrteční tisková konference, které se zúčastnili Alex Rins, Andrea Dovizioso, Valentino Rossi, Marc Marquez, Maverick Viñales a Jack Miller.
Zdroj: MotoGP
Ještě předtím, než všichni vyjádřili své pocity před nadcházejícím víkendem, měli zhodnotit rozhodnutí Daniho Pedrosy o ukončení kariéry. Dani měl před touto tiskovkou svou vlastní tiskovou konferenci, kde oznámil konec se závoděním v MotoGP. Carmelo Ezpeleta se poté rozhodl navrhnout Španěla do síně legend MotoGP.
Marc Marquez
"Samozřejmě, že jsme všichni sledovali televizi a Daniho tiskovou konferenci. Dani je jedním z nejdůležitějších jezdců ve třídě MotoGP díky jeho celé kariéře a já to sledoval také kvůli tomu, že je to můj týmový kolega. Nejprve bych mu chtěl poděkovat, protože byl jedním z hrdinů pro všechny děti, když jsme všichni šli za svými sny. Byl pro mě jedním z jezdců, se kterým jsem se srovnával, sdíleli jsme spolu box a hodně pěkných chvil. Samozřejmě, že je těžké tohle pochopit, ale všichni z nás k tomu jednou dojdou. Děkuji mu za to, že jsem se od něj naučil spoustu věcí. Jak už řekl Carmelo, bude jedním z legend MotoGP, což si zaslouží. Bylo pro mě ctí být jeho týmový kolega."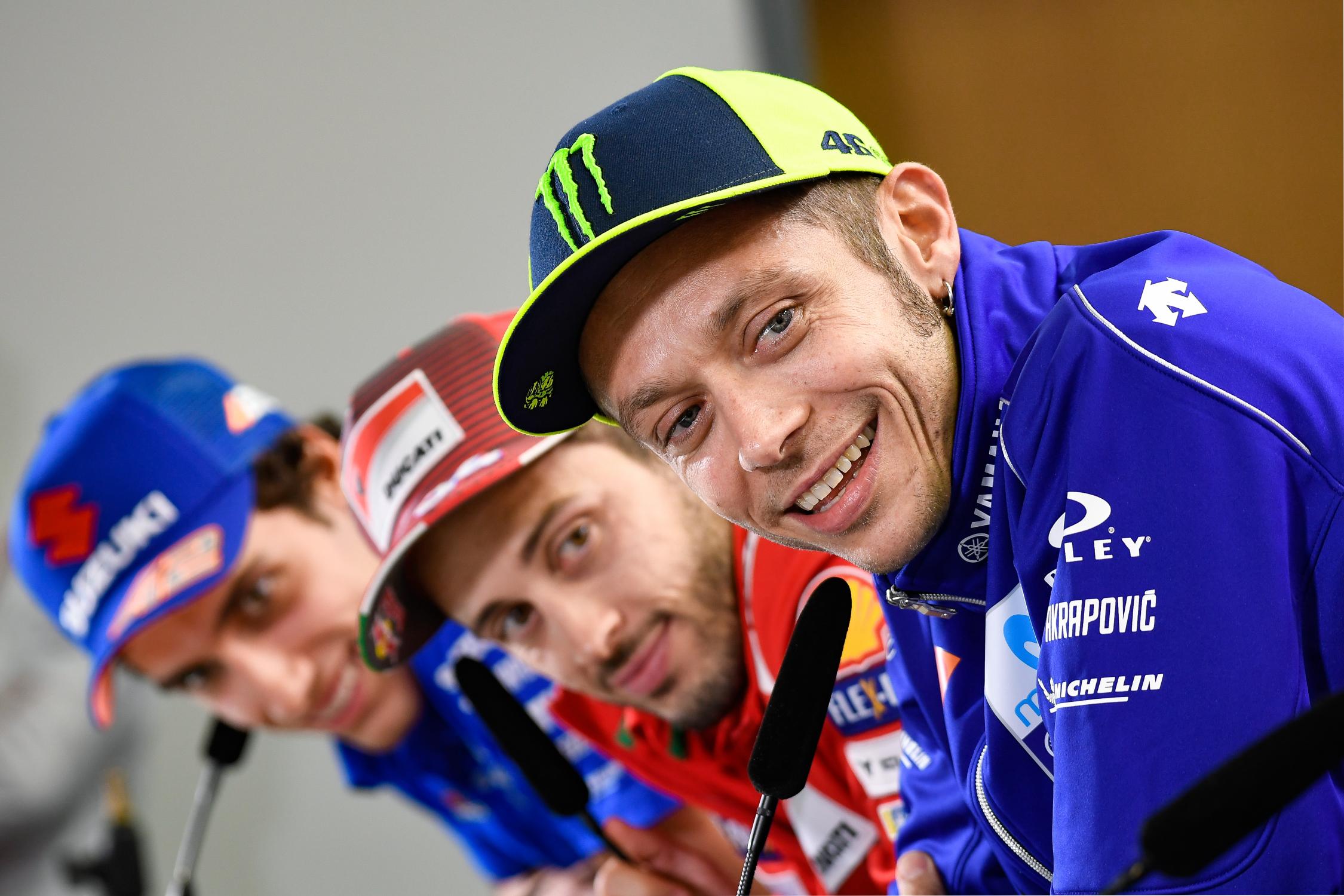 Valentino Rossi
"Myslím, že je to pro MotoGP velká škoda, protože náš sport ztratil jednoho z nejlepších jezdců z posledních let. Je také velká škoda, že Dani nikdy nevyhrál titul mistra světa ve třídě MotoGP, protože si myslím, že si alespoň jeden zasloužil. Je to také docela brzy, ale jeho volba je velice osobní. Neočekával jsem to, protože jsem myslel, že bude pokračovat, možná s Yamahou. Nicméně změnil svůj názor a myslím, že nad tím hodně přemýšlel, ale je to velká škoda pro všechny."
Maverick Viñales
"Myslím, že Dani byl naší referencí od dob, kdy jsme byli děti, protože když jsem začínal závodit na motorkách, tak on začal vítězit ve třídě 250 ccm. Mám s ním dobrý vztah a bylo pro mě potěšením s ním jezdit a mít ho jako jednoho ze soupeřů. Přeji mu jen to nejlepší, ale je to škoda, protože byl jedním z nejlepších. Nicméně je to jeho rozhodnutí a musím mu poblahopřát k jeho dlouhé kariéře."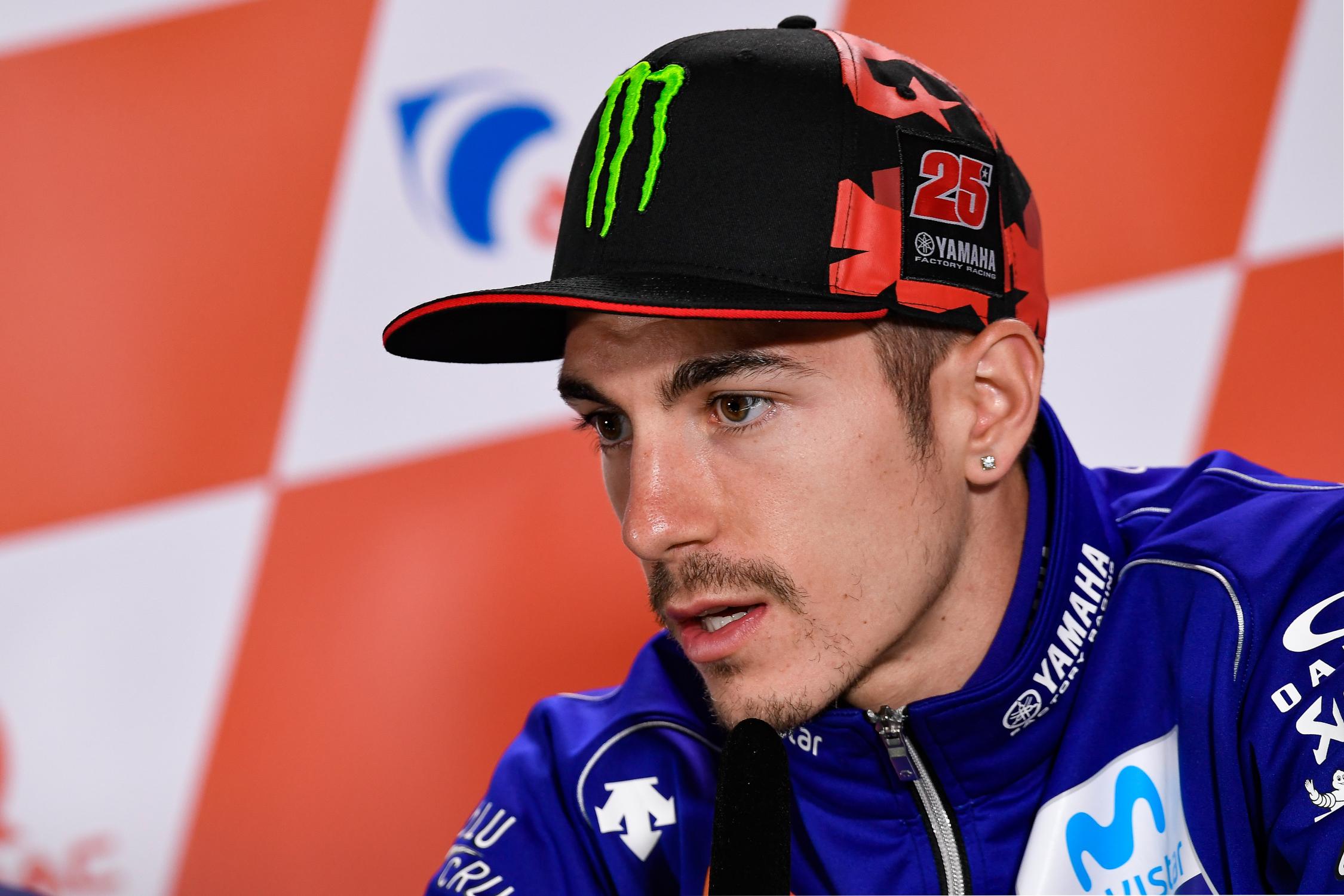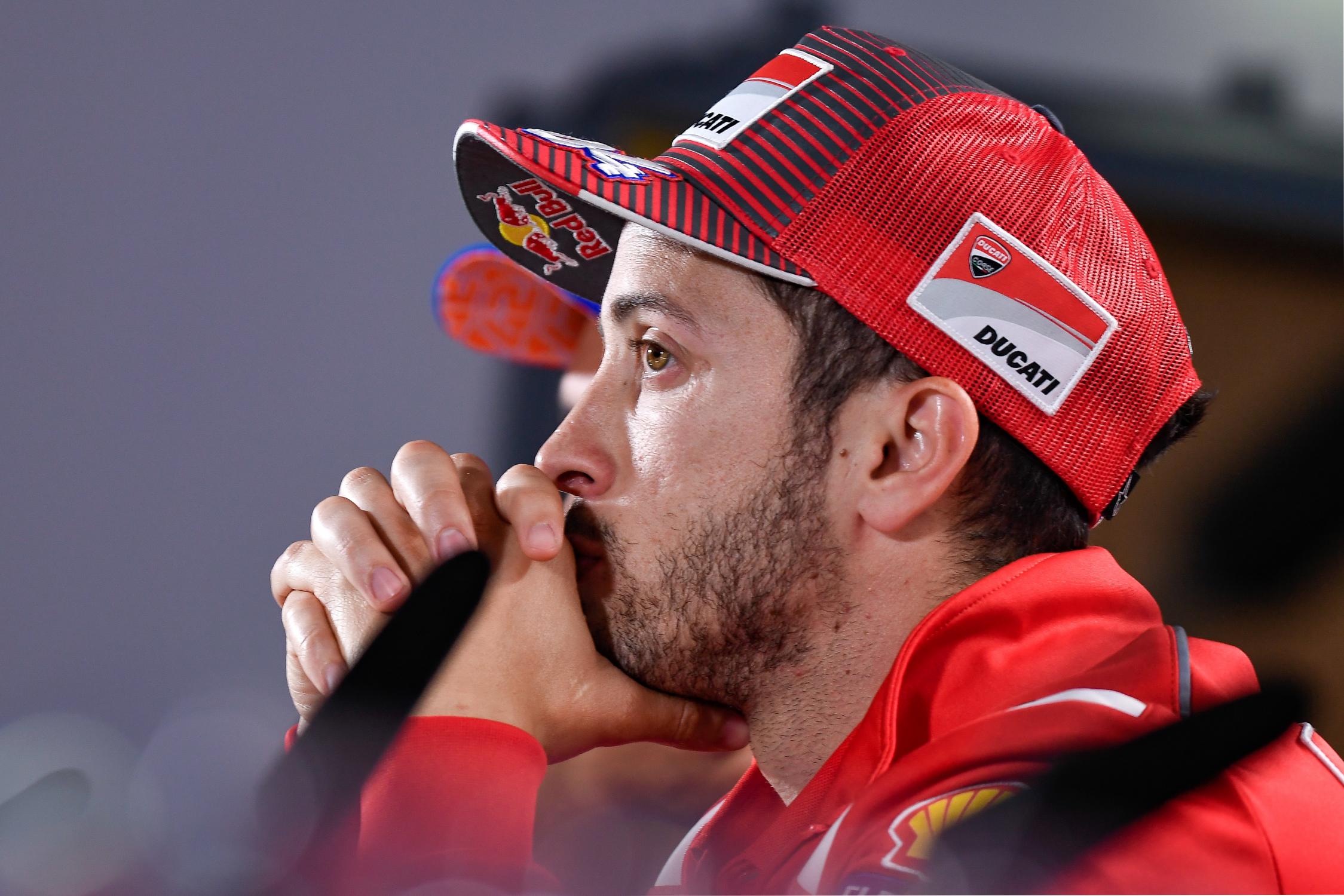 Andrea Dovizioso
"Pro mě byl Dani vždycky silným soupeřem. Do šampionátu mistrovství světa jsem přišel rok po něm. Velice dobře si pamatuji jeden závod, když jsem jel na divokou kartu v Mugellu 2001 a jezdil jsem v evropském šampionátu. Tehdy začalo pršet, neměli jsme moc zkušeností a byli jsme vzadu společně, protože jsme byli velice pomalí. Dani byl také mým týmovým kolegou a ve třídách 125 ccm a 250 ccm byl rychlejší než já, takže jsem ho začal hodně sledovat a naučil se od něj spoustu věcí z jeho talentu a jeho způsobu práce během víkendu. Dlouhou dobu jsem se s ním srovnával. Je pěkné vidět, že se k tomuhle rozhodl, protože k tomu dojdou všichni. Nyní to nastalo u něj, rozhodl se a vypadá, že je spokojený s tím, co řekl."
Jack Miller
"Jak už řekli kluci, myslím, že už je legendou MotoGP. Je mistrem světa v nižších třídách a to, co udělal ve třídě MotoGP se svou velikostí, tak ukázal, jaký má talent. Prošel několika těžkostmi s motorkou MotoGP a bylo mi ctí, že jsem s ním byl na trati, i když přímo jsem toho moc nezažil, protože byl daleko přede mnou. Prožil úžasnou kariéru a doufám, že nalezne něco jiného mimo závodění, pro co bude mít takovou vášeň."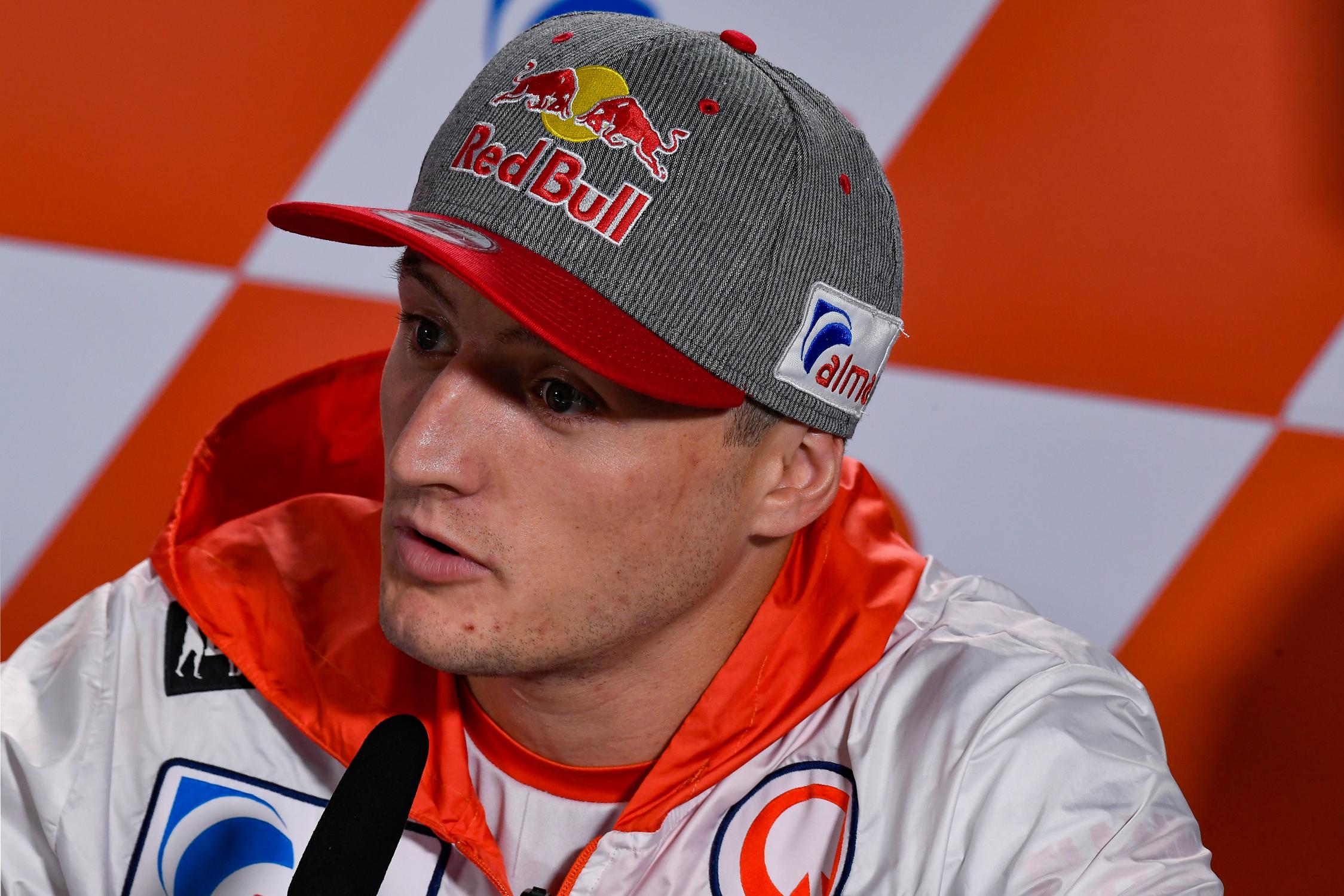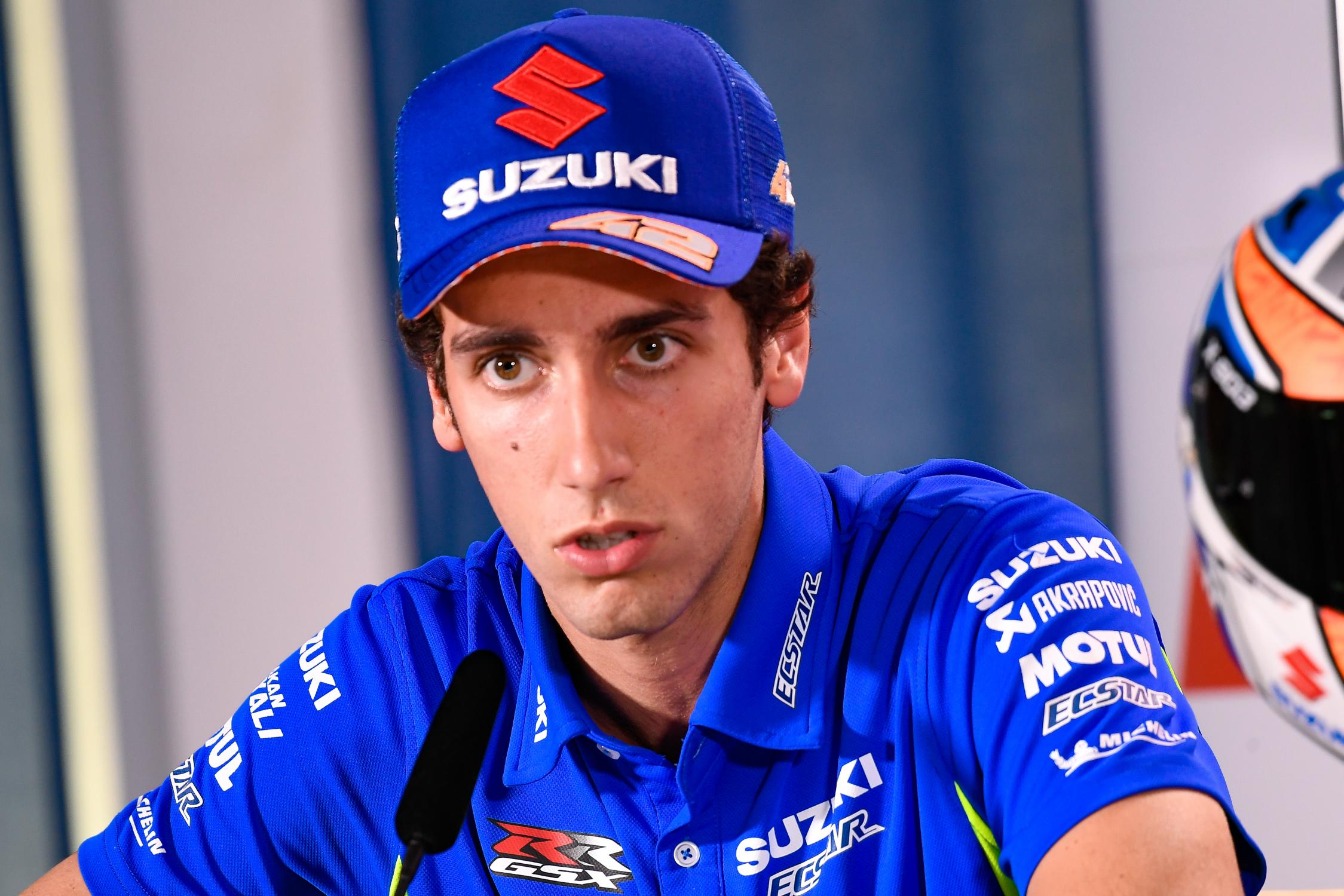 Alex Rins
"Opravdu oceňuji to, co ve své kariéře udělal a v MotoGP. Byl tu spoustu let, vyhrával závody, získával pódia a bylo pro mě potěšením být s ním na trati. Do příštích let mu přeji jen to nejlepší. Je to jeho rozhodnutí."
Další část tiskové konference už se týkala závodního víkendu. Tento text už bohužel nestíhám napsat, protože se právě chystám na cestu na Sachsenring, takže další aktualizace budou už přímo z místa, tak snad bude cesta bez komplikací. Dál prosím sledujte tuto stránku případně facebook, kde budou další aktuální informace. Děkuji ;).