Skvělý tah se povedl Autoklubu ČR a Komisi silničních závodů motocyklů pod vedením Matěje Smrže, když dokázali vyjednat se zástupci FIM, promotérem MotoGP – společností Dorna a týmovou asociací IRTA udělení divoké karty na Velkou cenu Brna pro Filipa Salače v kategorii Moto3.
Závod MotoGP v Brně je dlouhodobě nejsledovanější motoristickou událostí v naší republice a účast českého jezdce v jakékoliv kategorii je velkým úspěchem. FIM přiděluje divoké karty především na základě dosažených jezdeckých výsledků a pouze dvěma jezdcům byla pro letošní závod divoká karta udělena. Filip Salač je jedním z nich. Závodí od roku 2005 a již třetím rokem je tento šestnáctiletý jezdec pravidelným účastníkem Red Bull Rookies Cupu. Začátkem srpna se na brněnské GP představí se svým týmem Czech Talent Team Cuna de Campeones a motocyklem KTM v kategorii Moto3.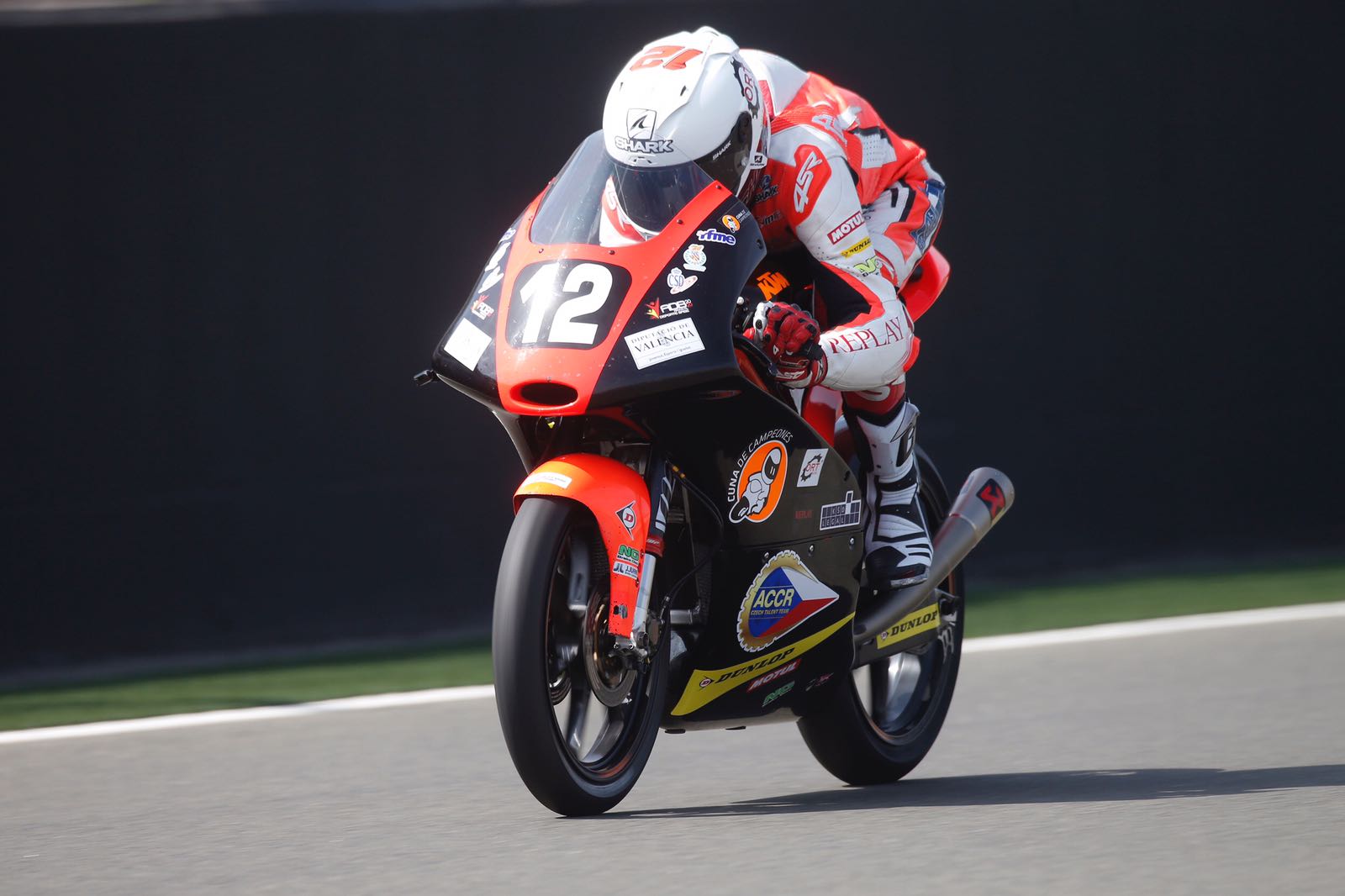 Filip Salač
"Je to skvělá zpráva a jsem za ni moc rád. Divokou kartu je těžké získat, moc si toho vážím. Teď jen doufám, že se nám podaří dobře připravit a nastavit motorku. I když vypadá téměř stejně jako rookies, technicky je úplně jiná. Hlavně motor, převodovka, brzdy a v neposlední řadě podvozek. Brněnský okruh je rychlý, preferoval bych mokro. Vody se nebojím a na mokru se trochu mažou výkonnostní rozdíly motocyklů. Budu rád za umístění do dvacátého místa, dosažení bodované pozice by bylo super."
JUDr. Jan Šťovíček, Ph.D – prezident Autoklubu ČR
"Udělení divoké karty pro Filipa považuji za úspěch diplomacie Autoklubu ČR. Samozřejmě si ji ale v prvé řadě vyjel sám Filip, přesvědčil všechny svými výkony. Velkou zásluhu na tom má také nové vedení Komise závodů silničních motocyklů. Na domácím podniku MotoGP v Brně budeme mít dalšího českého jezdce, a to je pro všechny fanoušky zajisté skvělá zpráva."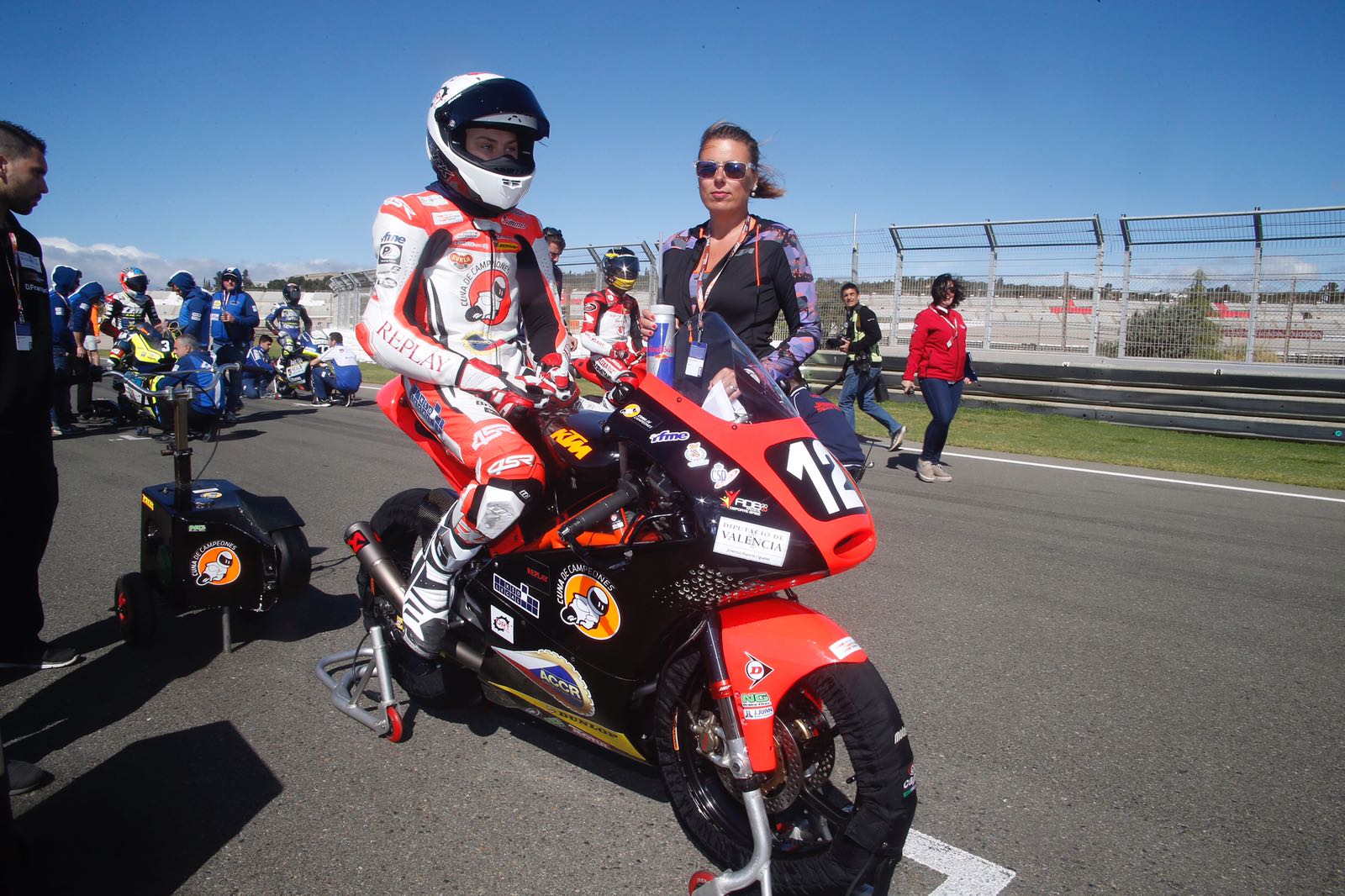 Matěj Smrž – předseda Komise silničních závodů motocyklů
"Filip si start před domácím publikem bezpochyby zaslouží. V současné chvíli je to vedle dalších mladých kluků naše jednička na malých motorkách, a proto není diskuze, jestli ano nebo ne. Já sám jsem v době stopětadvacítek dvakrát na divokou kartu startoval a i když jsem neměl šanci dosáhnout na body, splnil jsem si dětský závodnický sen a v kariéře mě to posunulo o krok dál. To je cílem celé akce, posunout Filipa o krok dál. Držím mu palce a přeji pevné nervy."
Velká cena Brna, na které se v kategorii Moto3 talentovaný Filip Salač představí, bude probíhat tradičně první srpnový víkend, v termínu 3. – 5. srpna 2018.