Se třetí Grand Prix se šampionát MotoGP přesouvá do amerického Texasu. Pro Filipa Salače je to další z nových okruhů, který se musí rychle naučit.
Zdroj: TZ, Foto: Redox Prüstel GP Team
Mistrovství světa silničních motocyklů se na tento víkend přesouvá do Spojených států Amerických, kde se pojede na okruhu Circuit of the Americas (COTA). Jedna z nejdelších tratí v kalendáři Grand Prix je pro Filipa Salače opět nová. Závodní okruh je velice různorodý a zejména úvodní pasáž se na první pohled českému závodníkovi líbí. V jeho kategorii Moto3 tu vždy probíhají těsné souboje a závod je napínavý až do konce.
Jezdec týmu Redox Prüstel GP strávil čas mezi závody v USA, kde cestoval spolu se svým týmovým kolegou Jakubem Kornfeilem. I díky tomu nemusí řešit časový posun, pokud by se mezi závody vracel domů, a může se od prvního tréninku soustředit hlavně na jízdu a nastavení své KTM.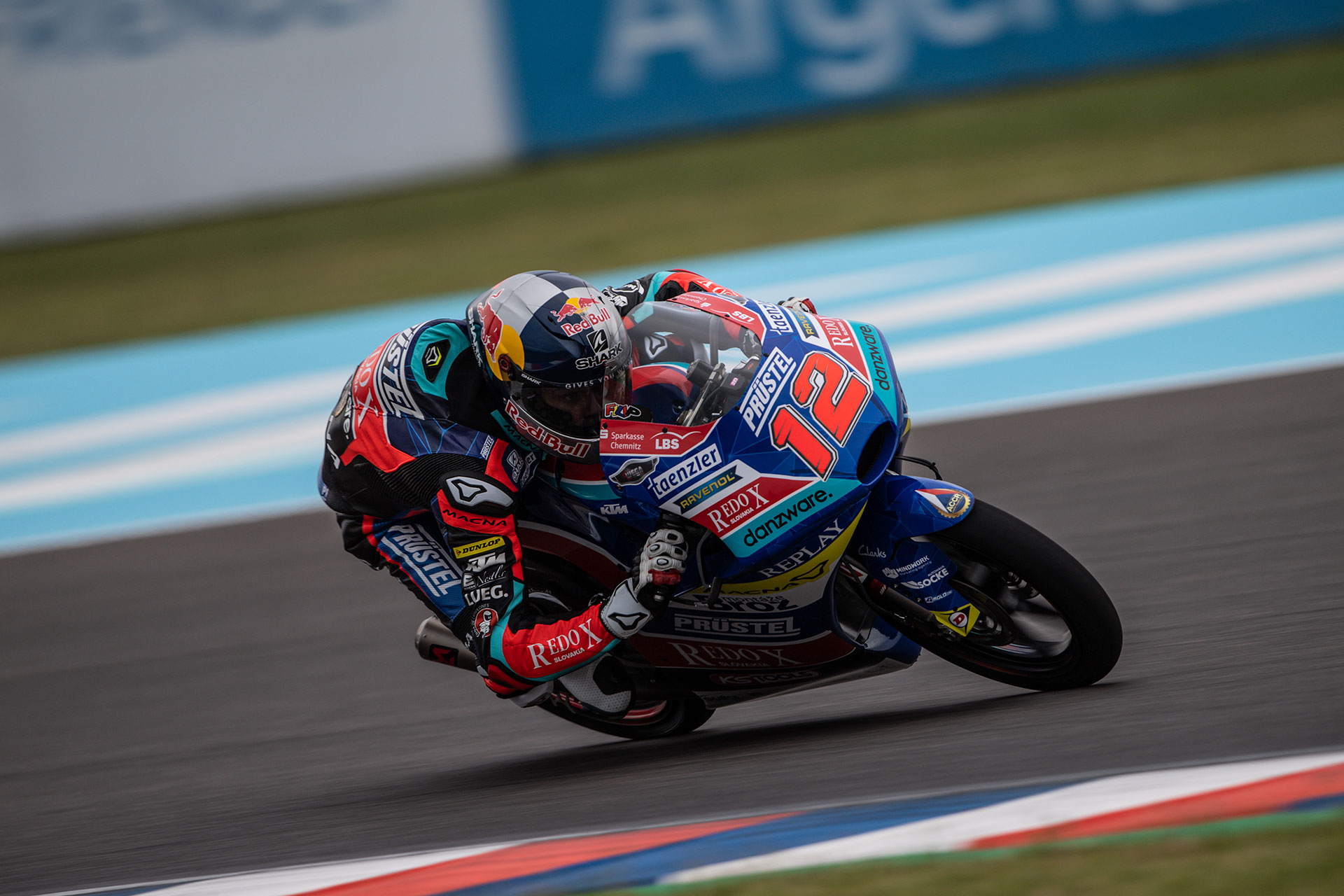 Filip Salač
"Po Argentině, kde to pro mě byl smolný závod, jsem zůstal v Americe spolu s Kubou Kornfeilem. Jezdili jsme tady po různých místech, takže jsem trochu poznal Ameriku. Byl jsem tady poprvé a docela se mi tu líbilo. Teď už se připravujeme na závodní víkend. Bude to pro mě zase nová trať, ale moc se na ní těším. Moc se mi líbí, hlavně první pasáž, kde jsou esíčka. Bude to určitě hodně těžké, ale zábavné. Dá se předpokládat, že se nebudeme nudit. Po těchto zatáčkách následuje dlouhá rovinka a uvidíme, jak velkou bude mít výhodu Honda, která jede letos mnohem víc. Moc se na další závodní víkend těším, budu hodně pracovat týmem a udělám všechno pro co nejlepší výsledek, abych byl blíž v čase na kolo k prvnímu. Děkuji všem za podporu."
Harmonogram třídy Moto3 Red Bull Grand Prix of The Americas (časy uvedeny v SEČ):
Pátek 29. 3. 2019: 1. volný trénink (16:00 – 16:40), 2. volný trénink (20:15 – 20:55)
Sobota 30. 3. 2019: 3. volný trénink (16:00 – 16:40), kvalifikace (19:35 – 20:15 – 2 části)
Neděle 31. 3. 2019: Warm Up (15:40 – 16:00), závod (18:00)