Filip Řeháček, člen Brno Circuit Junior Racing Team, se v příští sezóně zúčastní juniorského mistrovství světa FIM CEV Repsol Moto3 v barvách svého stávajícího týmu IgaX Team. Kromě toho ho bude během příprav a celé sezóny podporovat další český závodník Ondřej Ježek.
Zdroj: TZ
Po letošní úspěšné sezóně, kdy odjel dva prestižní šampionáty – mistrovství Španělska Campeonato de España Cetelem de Velocidad v kategorii PreMoto 3 a mistrovství Evropy FIM CEV Repsol European Talent Cup v kategorii Moto3, uvidíme příští sezonu Filipa v seriálu juniorského mistrovství světa.
"Letošní sezóna pro mě byla obrovskou školou, oba šampionáty, jak mistrovství Španělska, tak mistrovství Evropy, byly parádně obsazené a měl jsem možnost nabrat zkušenosti od těch nejlepších evropských i světových jezdců," prohlásil Filip Řeháček při podpisu smlouvy na příští sezonu.
V mistrovství Španělska Filip obsadil skvělé celkové osmé místo, tento výborný výsledek podtrhuje i to, že jako jeden z pouhých čtyř závodníků bodoval v každém z osmi závodů. Mistrovství Evropy bylo neuvěřitelně dobře obsazeným šampionátem, kdy se počet závodníků pohyboval vždy kolem padesáti, v některých závodech nastoupilo dokonce 56 pilotů. Filip závod od závodu zlepšovat formu a ke konci šampionátu se mu už dařilo dojíždět na bodovaných místech.
Protože se na konci letošní sezony objevila možnost postoupit pro příští rok do mistrovství světa, proběhlo během posledního závodního víkendu ve Valencii několik jednání a nakonec došlo k podpisu smlouvy právě v IgaX Teamu.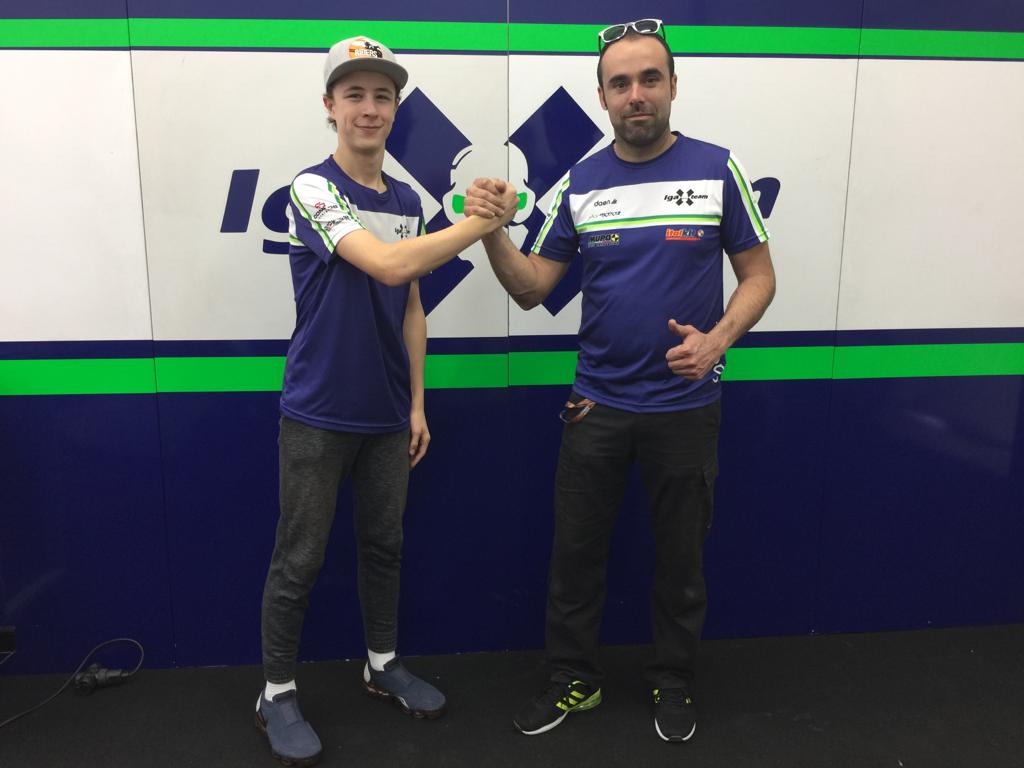 Alex Martinez, manažer týmu IgaX Team, po podpisu smlouvy prohlásil: "Jsme šťastní, že s námi Filip bude pokračovat i v příští sezóně a že udělal důležitý krok do prestižního šampionátu, jakým MS rozhodně je. Za dobu, kdy je součástí našeho týmu, udělal obrovský pokrok a já věřím, že i v MS dokáže dál pracovat stejným tempem a postupně se dostat mezi ty nejlepší jezdce. Já i celý náš tým uděláme maximum pro to, aby byla jeho příští sezóna minimálně tak úspěšná jako ta letošní."
"Dostat se do mistrovství světa je pro mě jeden ze splněných snů. I když je to jen 'juniorský svět', jeho kvalita je neuvěřitelně vysoká a každý rok se ukazuje, že piloti z předních pozic se neztratí ani v tom seniorském světovém mistrovství. V příští sezóně bych se chtěl hlavně učit a co nejrychleji se seznámit se svou novou motorkou. Poprvé po několika letech nepojedu na Hondě, ale na KTM. I když jde o stejnou speficikaci – Moto 3 – je to úplně jiný stroj, na který si budu muset zvykat. Měl jsem možnost absolvovat jednodenní test a bylo to skvělé, už se moc těším na další testování i na celou sezonu," prohlásil Filip.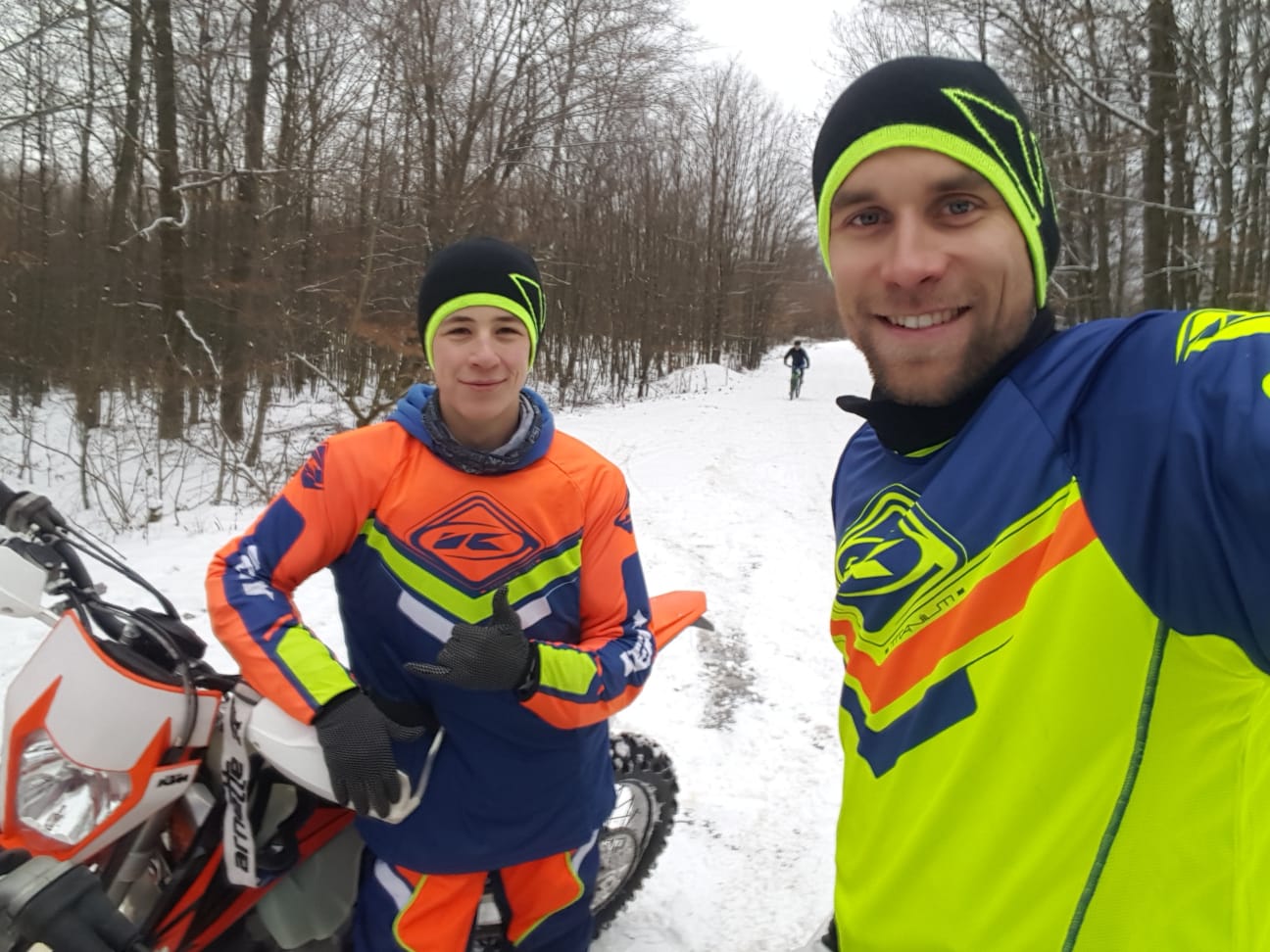 Současně s účinkováním v mistrovství světa oznámil Filip i další důležitou novinku, a to zahájení spolupráce s Ondřejem Ježkem, jedním z nejlepších současných českých motocyklových závodníků. Ondra bude už po celou zimní sezónu působit v roli Filipova trenéra a následně s ním absolvuje i celou příští sezonu. Tento stále ještě aktivní závodník má za sebou obrovské množství úspěchů a zkušeností, které pomohou Filipovi jak v přípravě tak i během vlastních tréninků a závodů mistrovství světa.
"Už delší dobu jsem přemýšlel o tom, že bych rád vrátil to, co jsem se měl možnost za svou dosavadní kariéru naučit, některému z mladších jezdců. Když se objevila možnost spolupracovat s Filipem, rád jsem tuhle výzvu přijal. Jsme přesvědčený, že Filip má velký potenciál a já se budu jako součást jeho realizačního týmu snažit předat mu co nejvíc z toho, co umím. Cíl máme jasný, a to je seniorský svět. Cesta je to dlouhá a náročná, ale věřím, že se nám ji krůček po krůčku podaří zdolat," prohlásil k oznámené spolupráci Ondřej Ježek.