Letošní sezóna mezinárodního mistrovství České republiky silničních závodů motocyklů na závodních okruzích se dostala za svou polovinu. V německém Oscherslebenu se spolu s mezinárodním šampionátem Alpe Adria odjel čtvrtý závodní podnik tohoto roku.
Zdroj: TZ, Foto: Dušan Belica
Sezóna mezinárodního mistrovství České republiky silničních závodů motocyklů na závodních okruzích 2019 je v plném proudu a jezdci mají za sebou již čtvrtý závodní podnik roku 2019 z celkových sedmi. Třetí červencový víkend se závody konaly v německém Oscherslebenu, kde se jelo při mezinárodním motocyklovém šampionátu Alpe Adria promotéra LUTEC.
Letošní sezóna je v českém šampionátu vypsána pro třídy Supersport 300, Superstock 600, Superstock 1000 a Superbike a jezdce během víkendu opět čekaly dva závody, které byly zajímavou podívanou. Díky dobrému servisu od promotéra je možné všechny závody sledovat živě i z pohodlí domova přes videa na YouTube a live timing.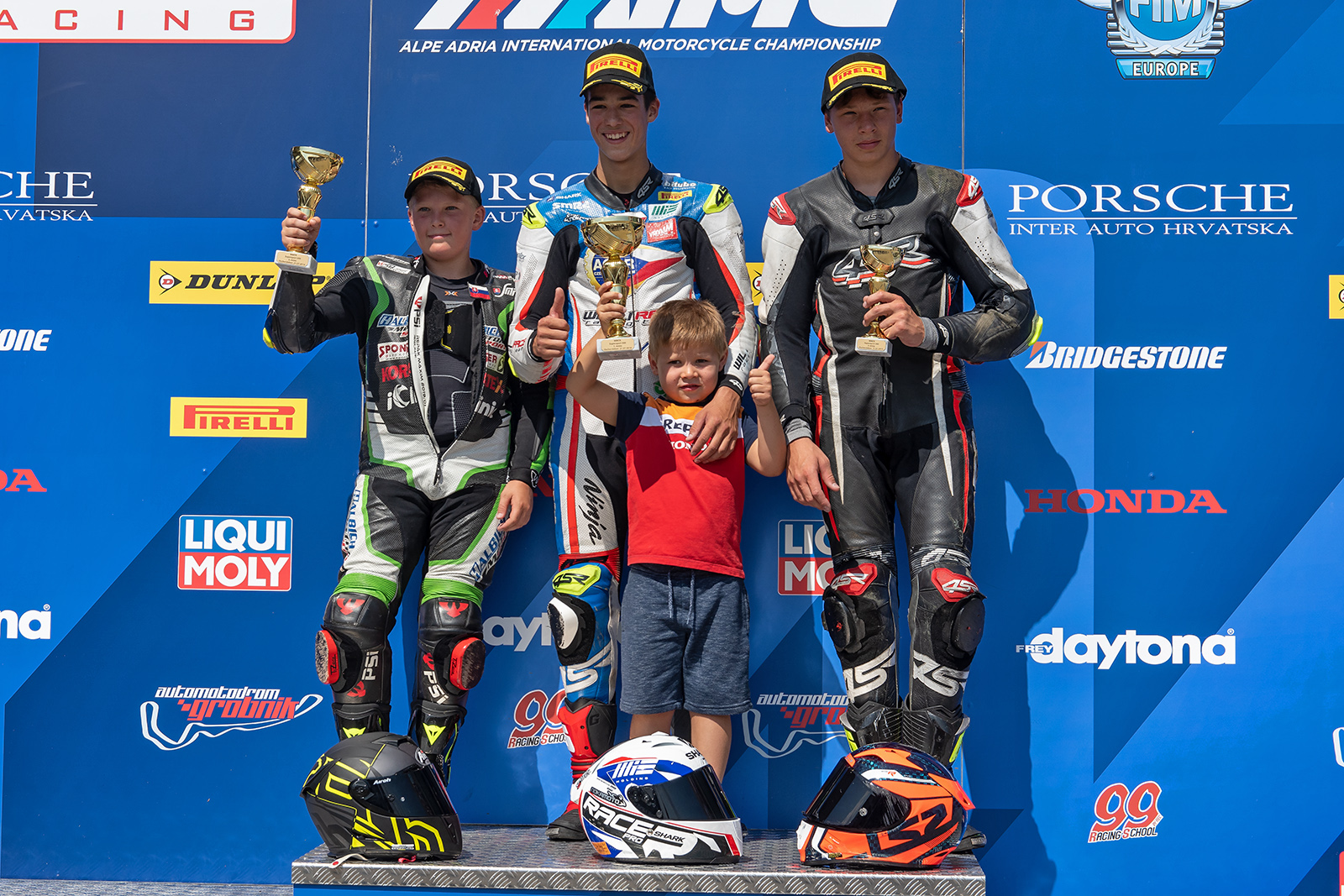 Supersport 300
Závodní program rozjeli jezdci nejslabší třídy Superstort 300, kterého se tentokrát zúčastnili také oba jezdci ACCR Czech Talent Teamu – Willi Race Oliver König a Vojtěch Schwarz. Ti pojali víkend hlavně jako testovací během pauzy v mistrovství světa Superbiků. I přes to, že jeli na tréninkových motorkách, dokázal Oliver oba dva závody vyhrát. Jeho týmový kolega si vybral smůlu, když v prvním závodě vyjel mimo trať a čekala ho stíhací jízda z posledního místa a ve druhém závodě spadl. I když závod dokončil, bylo po nadějích na dobrý výsledek. Na druhém místě v obou jízdách skončil slovenský závodník Maxim Repák a o třetí místo se podělili Jiří Nespěšný a Miloslav Hřava, jezdec juniorského ACCR Czech Talent Teamu.
Superstock 600
Stejně jako ve třístovkách, i v silnější kategorii šestistovek jsme viděli jednoho vítěze. Double z našeho šampionátu si z Oscherslebenu odvezl Jiří Mrkývka. Za ním v obou případech skončil Kevin Ranner, který si udržel vedení v šampionátu a na svém kontě má 150 bodů s náskokem 30 bodů na zmíněného Mrkývku. Na třetím místě skončil v prvním závodě Peter Kacaba a v tom druhém Michal Chalupa, který si spravil chuť po nedokončeném prvním závodě.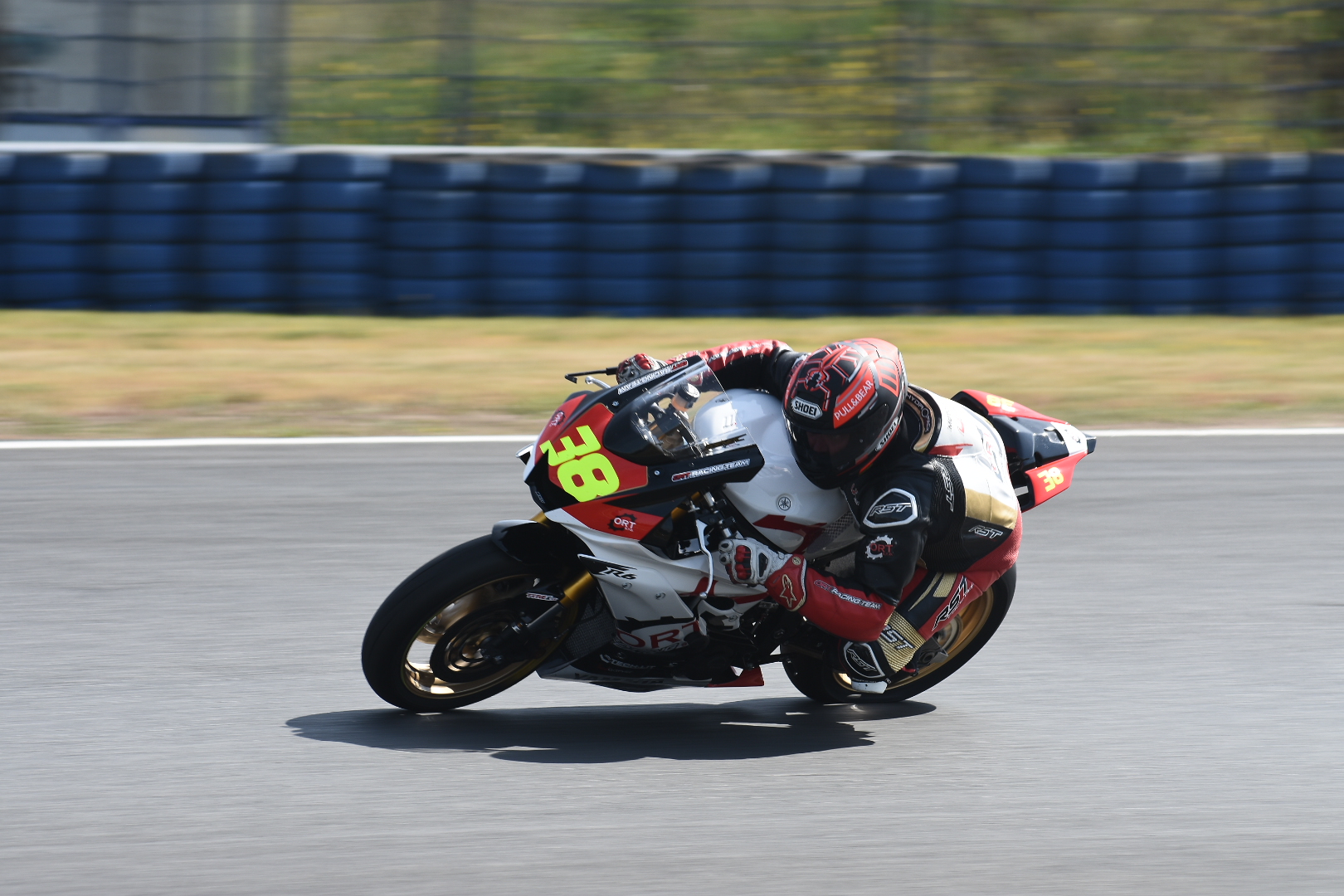 Superstock 1000
Ve třídě Superstock 1000 si pro první body sezóny a rovnou první vítězství dojel Michal Filla, který se vrátil po zranění z úvodu sezóny. Za ním skončili letošní stálice v boji o přední příčky Michal Prášek a Marek Szkopek. Druhý závod byl poznamenán tím, že hodně jezdců nedojelo a závod v MMČR dokončili jen dva jezdci. Vítězem se stal Marek Szkopek, který se tím přiblížil k Michalovi Práškovi v průběžném hodnocení na rozdíl 13 bodů. Druhý skončil Tomáš Svitok, který se dostal na průběžnou třetí pozici.
Superbike
Karel Hanika nadále potvrzuje roli největšího favorita třídy Superbike. V Německu si opět dojel pro dvě vítězství. Letos měl zatím buď výhru nebo nedokončený závod, které byly ale jen dva, takže má již 150 bodů. Díky tomu se dostal do vedení před svého týmového kolegu Ondřeje Ježka. Ondra v prvním závodě skočil druhý, ale v neděli šachovnici neviděl a tím přišel o dost bodů. Jeho ztráta je ale minimální – pouhých pět bodů. Dvě umístění na stupních vítězů si připsal Marko Jerman a ve druhém závodě doplnil pódium Gerold Gesslbauer Jun.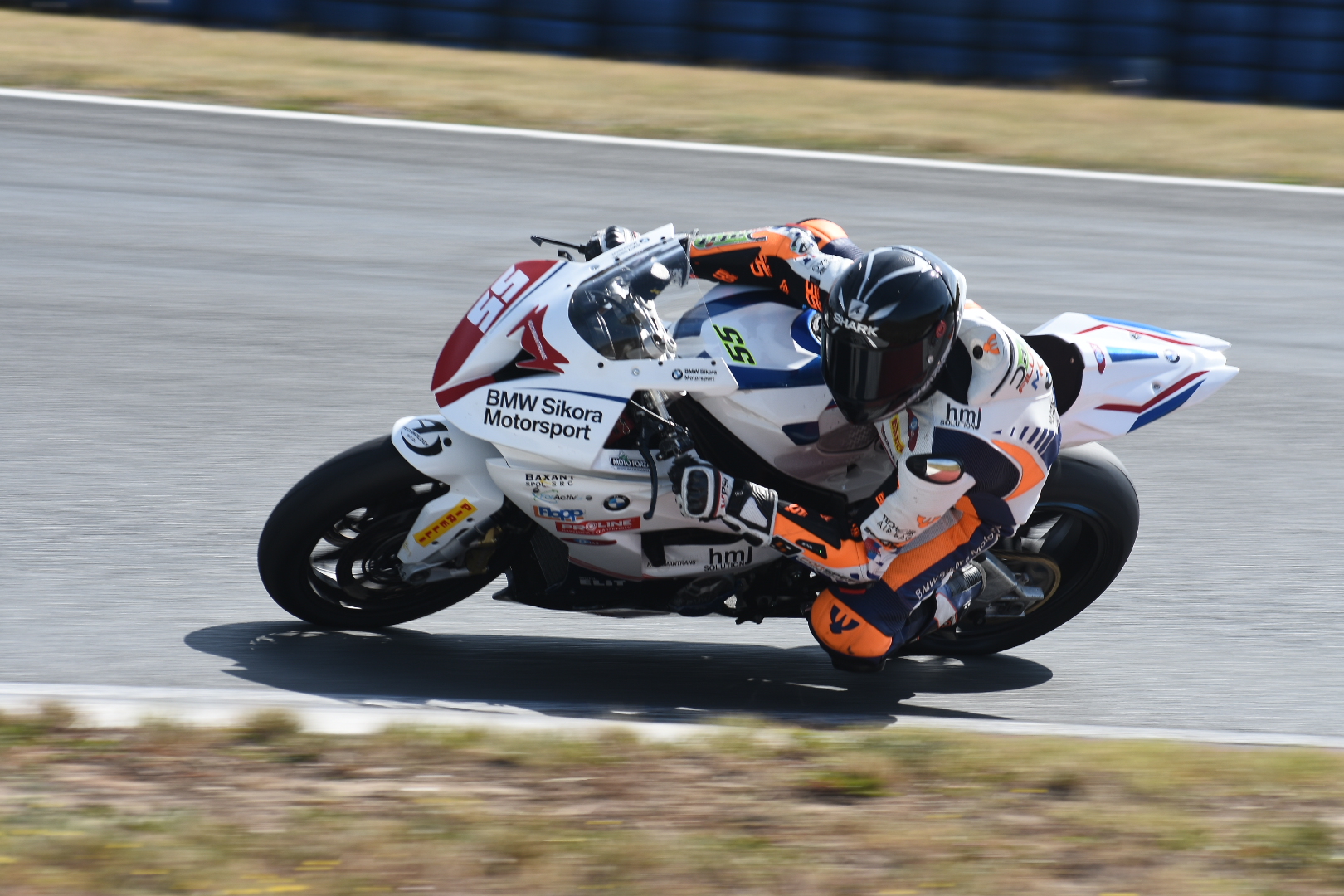 Matěj Smrž – předseda komise SZM
"Závodní víkend na Oscherslebenu se obešel bez jakýchkoliv závažných provozních problémů. Lutec Racing dělají hodně dobrou práci a nárůst jezdců a kvalita Alpe Adria to jasně dokazuje. Ano, občas se během závodního víkendu něco přihodí a vždy je co řešit, ale neexistují závody bez komplikací. Kvalita podniku není pouze o dráze, promotérovi a penězích, ale důležitá je také disciplína jezdců a týmů samotných, dodržování nastavených pravidel a respektování autority. I zde je rozhodně prostor ke zlepšení! Trochu záhadou mi je pokles jezdců ve třídě Superstock 1000, ale to aby si vzal člověk před sezónou křišťálovou kouli a naučil se z ní číst. Rád bych také zmínil start Jonáše Kocourka ve třídě Honda Talent Challenge powered by Dunlop – Moto3. Tato třída pro mladé talenty je v Alpe Adria novinkou a dává tak další možnost jak z Mini Racing pokračovat dál. I když tomu v současné chvíli chybí účast a kvalita, je to rozhodně dostupnější varianta oproti škole Cuna de Campeones, jak finančně, tak i časově."
Další závody se budou konat v Grobniku od 23. do 25. srpna 2019.