Letošní sezóna mezinárodního mistrovství České republiky silničních závodů motocyklů na závodních okruzích pokračovala závody v chorvatském Grobniku. Sezóna se pomalu chýlí ke konci, kdy šlo již o páté závody z celkových sedmi tohoto roku.
Zdroj: TZ, Foto: Dušan Belica
Mezinárodní mistrovství České republiky silničních závodů motocyklů na závodních okruzích předposlední srpnový víkend pokračovala při závodech v Chorvatsku. Závodní okruh v Grobniku přivítal mezinárodní motocyklový šampionát Alpe Adria promotéra LUTEC, při kterém se jede i naše mistrovství ve čtyřech třídách Supersport 300, Superstock 600, Superstock 1000 a Superbike.
Závodní víkend proběhl v poklidné letní atmosféře, nicméně kvůli tropickému počasí se na závodní trati sešlo neočekávaně méně jezdců, než se předpokládalo. V sobotu se celkově českým jezdcům nedařily starty a těžko se jim poté bojovalo o celková prvenství v závodech Alpe Adria. V neděli si ale zlepšili reputaci, v dobré konkurenci zabojovali a dostali se i na stupně vítězů.
Supersport 300
Nejslabší třídou je kategorie Supersport 300, kde v obou závodech dojeli ve stejném pořadí Maxim Repák, David Kubáň a Manuel Rocca. Za zmínku určitě stojí zlepšení mladého talentovaného slovenského jezdce Maxima, který v úvodu sezóny při bojích o vítězství padal. V posledních závodech ale dokazuje, že umí závody zajet výborně. Tentokrát se závodního víkendu neúčastnili jezdci ACCR Czech Talent Teamu – Willi Race, ale to neznamenalo, že neměl Maxim takovou konkurenci. Proti němu jel zkušený jezdec David Kubáň, závodník se zkušenostmi z IDM. Za zmínku také stojí stále lepší výkony Jiřího Nespěšného, který si udržuje pozici vedoucího jezdce v průběžném hodnocení této třídy.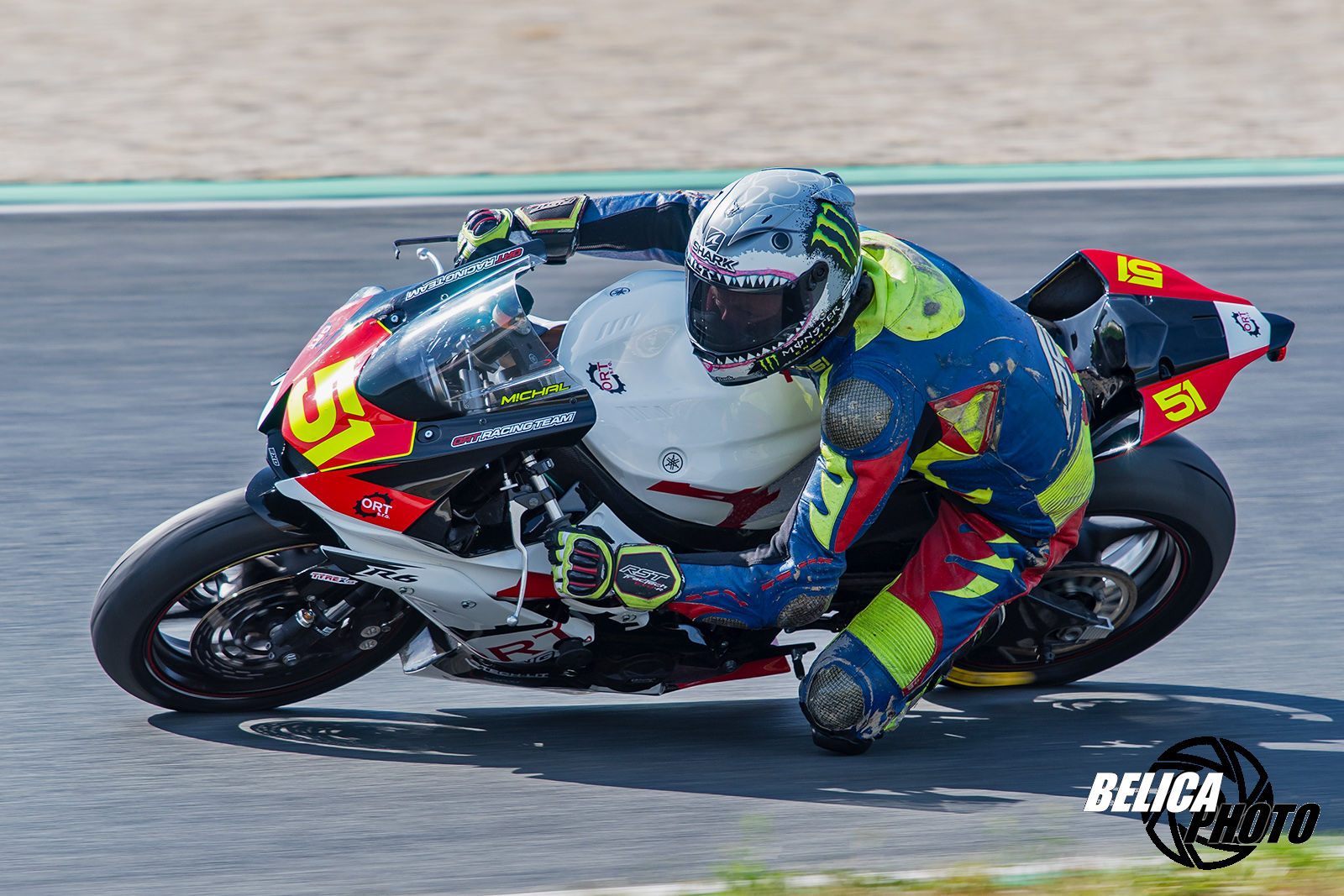 Superstock 600
Sobotní start do závodu třídy Superstock 600 nevyšel Jiřímu Mrkývkovi, ale i tak si nakonec dojel pro vítězství. V neděli předvedl neuvěřitelný boj až do konce závodu, a připsal si další výhru. Na místě druhém v neděli skončil Tomáš Šubrt. Tomáš má stále lepší výkony v průběhu sezóny, čímž si také v celkovém hodnocení drží třetí pozici Po revizi výsledků skončil na třetí pozici ve druhém závodě Silvio Fiore a těsně pod stupni vítězů skončil Zdeněk Ort. Po penalizaci za předjíždění pod žlutými vlajkami se na 5. místo posunul Jaromír Chlup. Tato třída má nejpočetnější zastoupení a výkony i těch, kteří zatím nedosahují na stupně vítězů, jsou působivé a je vidět, že se s každým závodem zlepšují.
Superstock 1000
Michal Filla už při posledních závodech ukázal, že se po zranění vrátil ve výborné formě. To dokázal i tentokrát, když si připsal dvě vítězství. Michal navíc zkoušel nové BMW. V sobotu za ním skončili Michal Prášek a Mate Laczko, v neděli se Mate dostal na místo druhé a stupně vítězů doplnil David Bozic. Michal Prášek ve druhém závodě pro pád nedojel.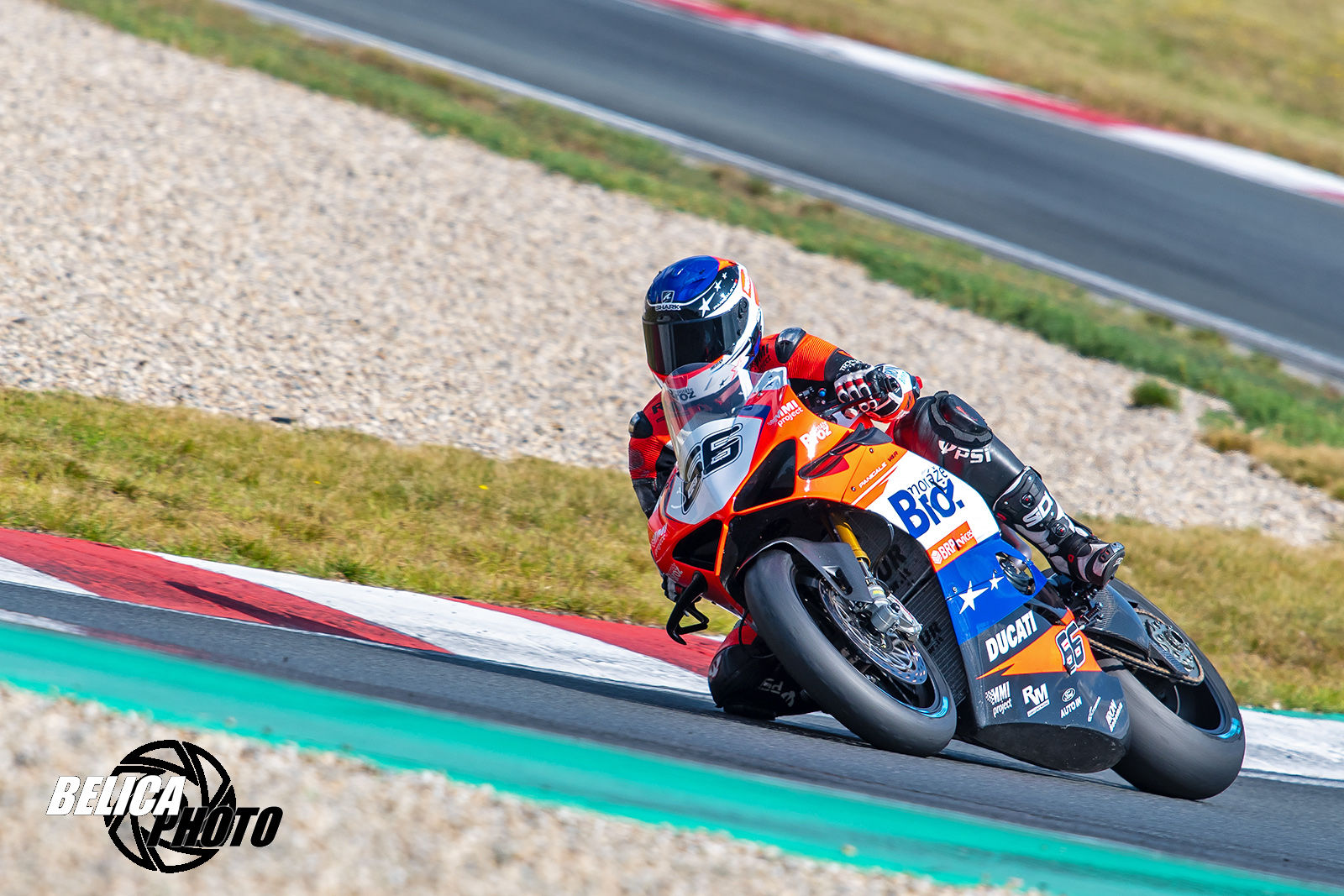 Superbike
V nejsilnější kategorii Superbike jsme si mohli v obou závodech užít nádherné a dramatické závody. Velkou podporu fanoušků si užil Marko Jerman, který si v sobotu dojel pro vítězství. Za ním skončil Karel Hanika, který tak letos našel prvního přemožitele (vyjma dvou pádů) a třetí byl Gerold Gesslbauer Jr. V silné konkurenci si Karel Hanika ale nenechal ujít nedělní vítězství i přes to, že ho trápila bolavá ruka a viróza. Za ním skončil Gerold Gesslbauer Jr. a stupně vítězů doplnil Václav Bittman. Z dalších našich stálic se tu představili Miloš Čihák, Jiří Brož, Stanislav Polák a Richard Balcar.
Dušana Harvanová – členka komise SZM za závodní okruhy
"Víkend v Grobniku proběhl celkem klidně, jen nás mrzela slabší účast jezdců. I přesto to byly hezké závody. Nyní už se těšíme na blížící se závody pořádané v Mostě. Věřím, že se tu sejde více českých jezdců i fanoušků. V neděli se pojede memoriál Gerharda Ittnera a společně uctíme památku této české motoristické legendy. Jezdci k tomu získají slavnostní medaile, které se budou předávat spolu s poháry a v neděli při polední pauze proběhne focení všech jezdců na startovním roštu. Všechny proto srdečně zvu na poslední víkend v září do Mostu!"
Příští závody mezinárodního šampionátu Alpe Adria, které jsou pro tento šampionát poslední, a předposlední závody MMČR SZM na závodních okruzích se pojedou na okruhu v Mostě v termínu od 27. do 29. 9. 2019. Ještě předtím mohou licencovaní jezdci v Mostě využít trať k testování v pondělí 23. 9. 2019 od 9:30 do 17:30 (8×0,5h) a v úterý 24. 9. od 14:30 do 17:30 (4×0,5h) za cenu 800 Kč/25 min při soukromé akci mimo rámec těchto závodů. Přihlášení je možné přes adresu dusanaharvanova@centrum.cz.
Kompletní výsledky Alpe Adria – Grobnik 2019:
https://www.autoklub.cz/wp-content/uploads/2019/08/booklet_aa_grobnik_2019-08-23-25.pdf
Kompletní výsledky MMČR SZM na závodních okruzích – Grobnik 2019:
https://www.autoklub.cz/wp-content/uploads/2019/08/booklet_accr_grobnik_2019-08-23-25.pdf
Průběžné hodnocení MMČR SZM na závodních okruzích 2019:
https://www.autoklub.cz/wp-content/uploads/2019/08/prubezne-vysledky-grobnik-2019.pdf