Závodní okruh v Ostravě – Radvanicích si vzal další oběť. Byl jím mladý závodník Martin Prouza, který poslední minuty života prožil při tom, co miloval.
Velice smutný konec závodů zažili všichni, kteří se přijeli zúčastnit nebo podívat na 11. ročník letošních závodů Okruhu Františka Bartoše v Ostravě – Radvanicích. Až do osudové chvíle závodní víkend probíhal dobře a bez větších problémů. Všechny předešlé závody se odjely bez přerušení. Bohužel ke konci závodu třídy 125 SP přišla červená vlajka kvůli těžkému pádu v poslední zatáčce…
Červená vlajka na přírodních tracích nikdy neznačí nic dobrého a každému se sevře žaludek, co se stalo a jak to dopadne. V Radvanicích znamenala to nejhorší. Po dlouhém čekání, co bude dál, organizátoři přišli s velice smutnou zprávou. Pro Martina Prouzu to byla poslední jízda v životě. Závod, ve kterém patřil k favoritům. Zajel v něm nejrychlejší kolo závodu, dostal se jako jeden ze dvou jezdců s časem pod dvě minuty a jel na stupně vítězů.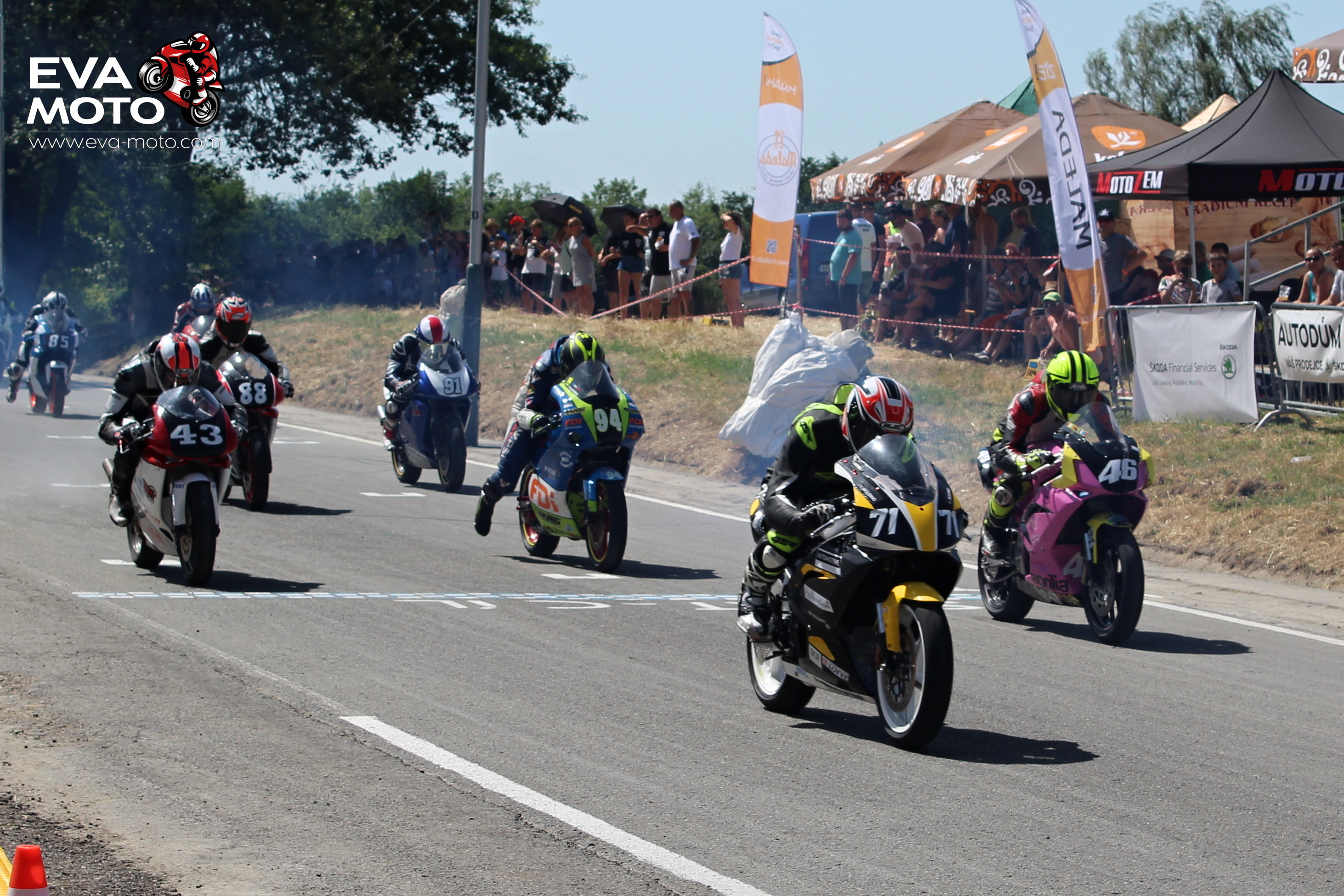 Osudový okamžik se stal v osmém kole. I přes rychlou pomoc záchranářů se nepodařilo mladého jezdce vrátit k životu. Zemřel při tom, co měl rád, na místě, které se před třemi lety stalo osudným i pro Olina Hanáka. Doposud nadšení z dobře probíhajícího závodu se rázem otočilo o 180°a každého zalil smutek, slzy v očích a milion otázek proč?
Martin Prouza měl motorismus v krvi. Od mala vyrůstal v prostředí motorek, měl rád veterány a nižší kubatury. S tátou postupně přičichl k závodům a mohli jsme ho na začátku kariéry vídat v minibikovém šampionátu v závodech třídy Jawa 50. Po dobrých výsledcích se nakonec rozhodl v roce 2016 teprve ve čtvrtek před závody v Dymokurech pořídit Aprilii do třídy 125 SP. Díky tomu vyrazil na první závody na přírodních tratích a ukázal, že i jako nováček nebude jezdit vzadu. Z 27 jezdců v cíli byl šestnáctý, jen sedm desetin vteřiny od bodů. Do další sezóny už nastoupil naplno a o jezdci se startovním číslem 46 a přezdívkou "The Pacient" jsme slyšeli stále častěji. Velkým vzorem pro něj byl právě Valentino Rossi a stejně jako Ital postupně na své konto začal připisovat stále lepší výsledky.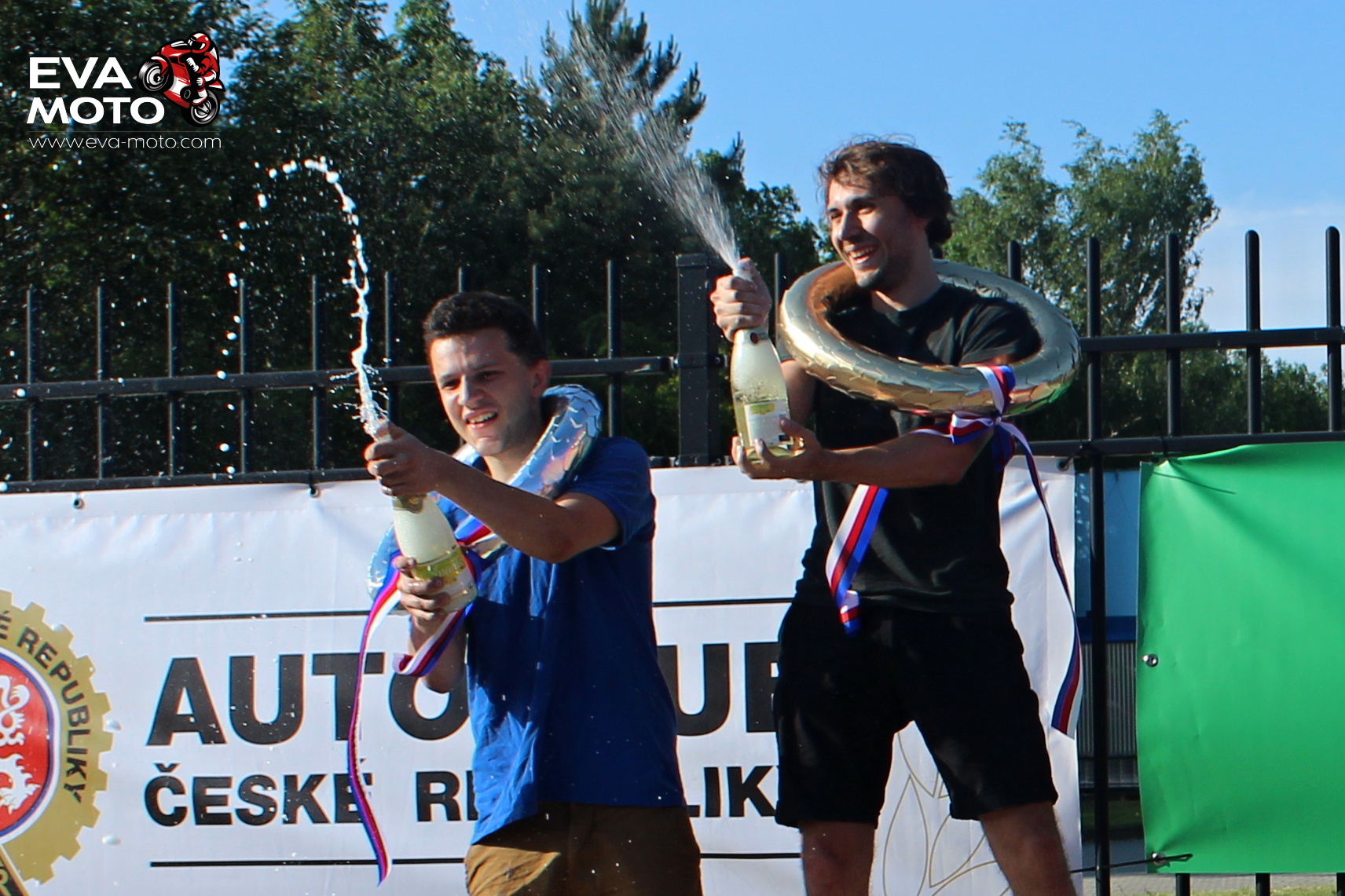 V roce 2017 jezdil na závody s Petrem Adamcem, ale dobře rozjetou sezónu ukončila vážná nehoda v Hradci Králové. Ze všeho se dal do pořádku a v loňské sezóně předvedl skvělý závodní comeback. Na závody tentokrát jezdil spolu s Petrem Najmanem a společně nás bavili nejen na trati, ale i při některých společných videích. Hned na začátku sezóny se Martinovi podařilo při Jarní ceně Brna dojet třetí a sezónu v CAMS ukončil výborným druhým místem v Dymokurech, takže získal celkovou druhou pozici v tomto hodnocení. V závodech Přeboru ČR zaštiťovanými Autoklubem ČR obsadil celkové páté místo. Letos opět patřil mezi přední jezdce ve své třídě, když měl stabilní výsledky. Velice napínavý závod předvedli s Martinem Sedlem v Jičíně, kde je od sebe dělily jen tisíciny vteřiny. Určitě měl letos našlápnuto k tomu celkově bojovat o mistra republiky.
Martin byl mladý talentovaný závodník, o kterém bychom ještě slyšeli, ale který za to, co měl rád, zaplatil tou nejvyšší cenou. Každý z nás má na něj své nezapomenutelné vzpomínky, které bezprostředně poté naskakovaly v hlavě. Pro mě osobně byla cesta domů z ostravského okruhu jednou z nejhorších. Uctěme jeho památku a podpořme jeho nejbližší, kteří prožívají ty nejtěžší chvíle života. Sbohem Martine, budeš nám chybět. Ať ti to tam nahoře dobře jezdí. Do závodní společnosti, která už tam je, dobře zapadneš…
Jak šel čas…