Na katarském okruhu Losail dnes skončil třídenní předsezónní test královské třídy MotoGP a zde jsou výsledky.
Zdroj: MotoGP
Předsezónní příprava pro jezdce MotoGP vrcholí dnešním dnem testů v katarském Doha na okruhu Losail. Dnes totiž skončil poslední předsezónní třídenní test. Výborně test dopadl pro Yamahu, která ve výsledcích obsadil první tři pozice. Nejrychlejší byl Maverick Viñales, který zajel čas 1:53,858. Jen o 0,033 s za ním skončil Franco Morbidelli ze satelitního týmu. Maverick byl s testem spokojený a uvedl, že splnili plán a že poslední den na to tlačili nejvíc. Yamaha pracovala na motoru a spoustě dalších věcí, nicméně jsou spokojeni a věří si, že jsou konkurenceschopní. Konečné třetí místo obsadil Fabio Quartararo, který se sice poslední den nezlepšil, ale čas ze včerejšího dne mu stačí na třetí příčku. Fabio uvedl, že během testu se nesnažil zajet rychlé kolo, takže je spokojen, protože i běžné tempo je rychlé. Kromě Fabia se dnes nezlepšili jen Johann Zarco a Danilo Petrucci. Valentino Rossi skončil na celkovém 12. místě se ztrátou 0,474 s na svého týmového kolegu. Vale už včera uvedl, že mají prakticky hotovo a pro dnešek měli naplánované delší vyjížďky pro simulaci závodů a test pneumatik. Nevyhnul se mu ani pád, ale nic se mu nestalo. Vale vyzdvihl velkou vyrovnanost, že už to vypadá jak v Moto2 a že je to slibuje dobrou podívanou. Dnes bojoval s opotřebením pneumatik, kdy musel po pár kolech zpomalit.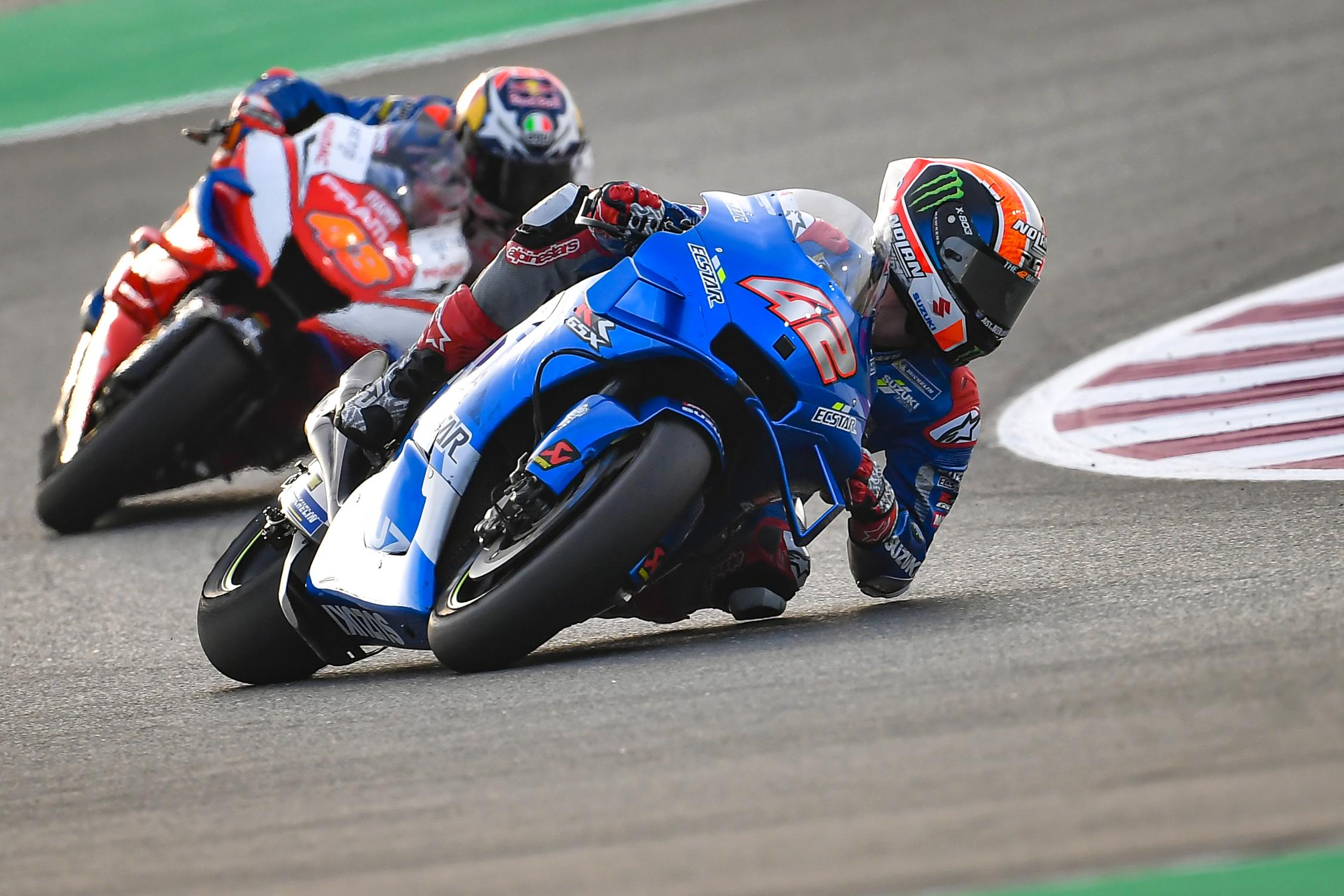 Výbornou předsezónu zažila také továrna Suzuki. Alex Rins obsadil konečné čtvrté místo s rozdílem 0,210 s. Alex s úsměvem pověděl, že byl první den první, druhý den druhý a třetí den třetí a celkově čtvrtý. S výsledky a výkony je spokojen, udělali vše podle plánu, má dobrý pocit před závodním víkendem a už odpočítává dny do začátku sezóny. Jeho týmový kolega Joan Mir zajel také pěkně, když obsadil šestou pozici.
Nejlepším jezdcem Ducati byl Jack Miller, který skončil celkově pátý. Trať v Kataru Ducati vyhovuje díky dlouhé cílové rovince. Tovární jezdci ale trochu zaostali, Danilo Petrucci zkoušel nové kapoty. Andrea Dovizioso doplnil Top10 a Petrux zajel až 16. místo. Na Ducati jel nově na této trati také Johann Zarco, který uvedl, že si hlavně potřeboval zvyknout na tento stroj. V závěru dne měl nějaký technický problém a do boxů ho museli dotlačit. Ducati si chválila, že motor pro rok 2020 funguje dobře, ale že bojují s rychlostí v zatáčkách a přizpůsobením se novým pneumatikám.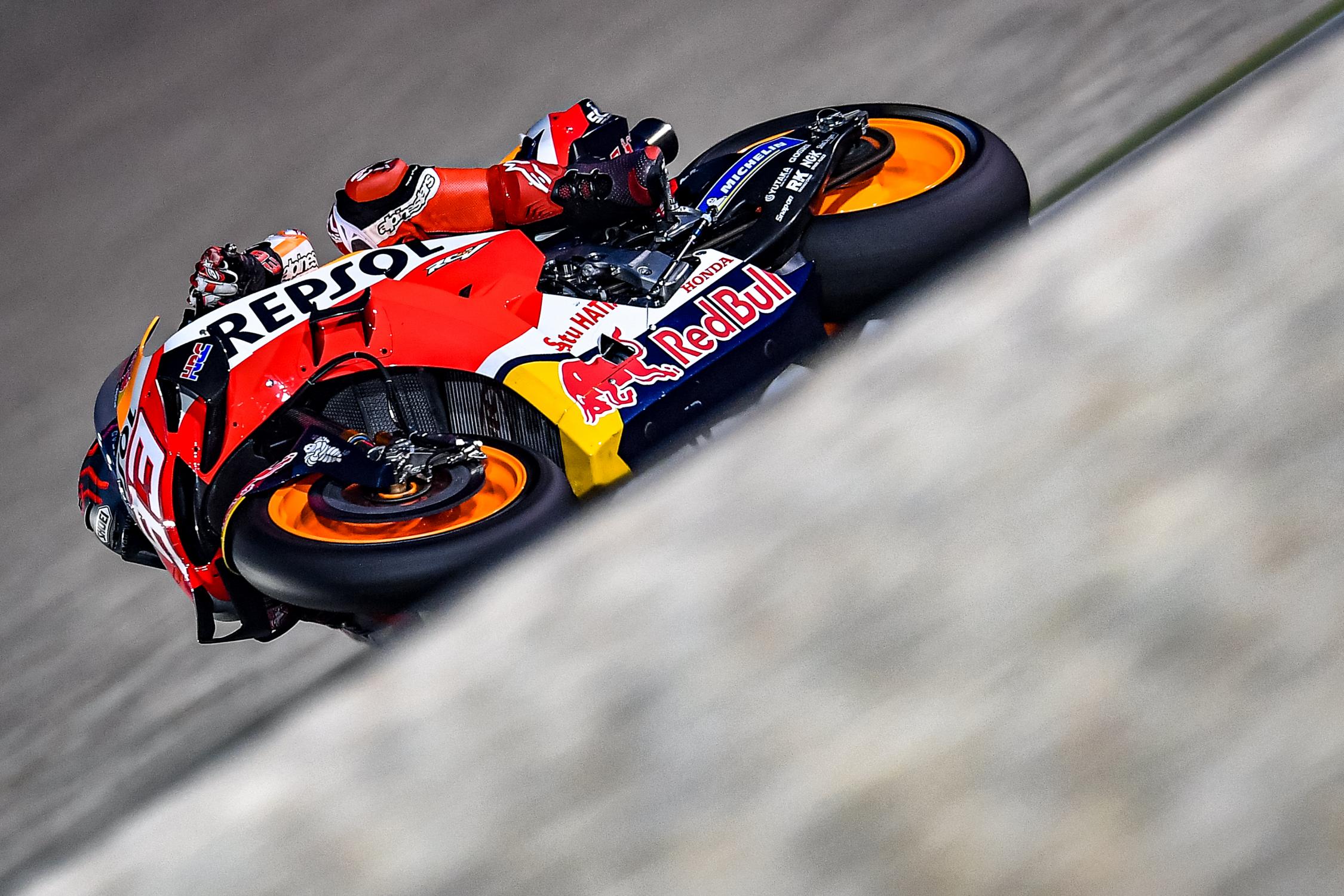 V Kataru to byl náročný test pro Hondu, kdy všichni její jezdci uváděli, že mají na této trati dost problémů. Marc Marquez skončil sedmý a poslední den vyzkoušel rovnou tři motorky. Tu pro letošní rok, loňskou a také motorku Takaaki Nakagamiho. Marc i Cal Crutchlow uvedli, že mají největší problémy na předku motorky a nemohou na to tolik tlačit. Stejně jako Marc, tak i Cal Crutchlow porovnával letošní stroj s tím loňským. V případě motorky Takaakiho Nakagamiho šlo prý hlavně o test kapot. Lucio Cecchinello k tomu pověděl, že jsou součástí Hondy a když HRC potřebovalo něco vyzkoušet, motorku jim poskytli. Alex Marquez, který je letošním nováčkem, skončil předposlední a řekl, že při testu v Sepangu se cítil dobře, ale tady to bylo horší. Nakonec však uvedl, že našli nějaká řešení a věří, že budou dobrá pro sezónu. Bylo zajímavé sledovat i to, že všichni tři jezdci Hondy byli na trati až do posledních minut testu, zatímco většina závodníků test ukončila mnohem dřív. Startovní pole je opět velice vyrovnané, když se do ztráty jedné vteřiny vešel osmnáctý Cal Crutchlow. Takaaki Nakagami uvedl, že se stejně jako Marc ještě dostává ze zranění ramena, kvůli kterému ani nedokončil loňskou sezónu.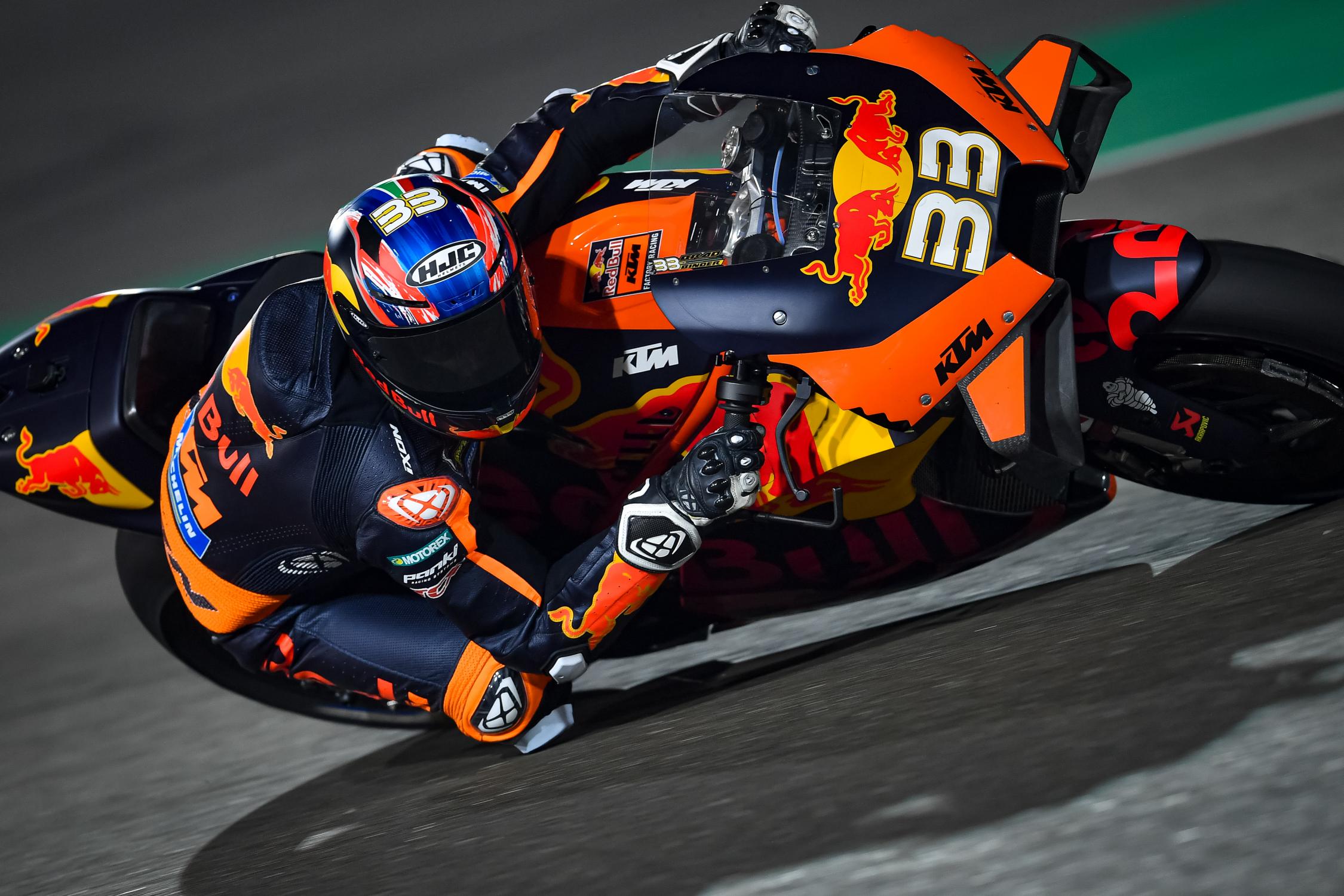 O hezké překvapení se postaral Brad Binder, který jako nováček obsadil 8. místo a byl zároveň nejlepším jezdcem KTM. KTM nejvíce pracovala na elektronice a nejnovější věci pochopitelně měli Pol Espargaro a Miguel Oliveira, kteří mají s KTM největší zkušenosti.
Italská továrna Aprilia pracovala hlavně na výběru motoru pro letošní sezónu. Aleix Espargaro obsadil 13. místo se ztrátou 0,574 s. Startovní pole uzavřel jeho týmový kolega Bradley Smith s rozdílem dvou vteřin. Aleix uvedl, že bohužel nenajezdili moc kol, protože měli dost drobných problémů. Na druhou stranu je rád, že se to ukázalo právě teď a mají možnost vše s inženýry vyřešit.
Předsezónní testování královské třídy MotoGP je u konce. V pátek do Kataru zamíří jezdci tříd Moto2 a Moto3 pro jejich test a poté už zbude jen pár dní do začátku sezóny. První Grand Prix roku 2020 se pojede v Kataru v termínu od 6. do 8. března 2020.
Kombinované časy