Martin Macík a Jan Brabec, členové týmu Big Shock Racing, byli hodně překvapení, když dnes organizátoři Rallye Dakar odtajnili novou trasu. 100 % Peru = 100 % Dakar. Jak plány organizátora hodnotí a jak se těší na trénink v Africe?
Zdroj: TZ
"Už pár dní kolovaly zaručené informace, kudy se pojede, ale nakonec se vyplatilo počkat. Je to venku, nikdo to nečekal, 100% Peru pobavilo. Těšíme se na písek, i když nás trochu mrzí, že budou chybět Argentina a Bolívie. Trať bude trochu jednotvárnější," komentuje první zprávy Martin Macík, nejúspěšnější český závodník minulého ročníku. Každopádně, jezdce čeká 12 dní, které se odehrají zejména v poušti a z této informace už se dá mnohé vyčíst.
Nový ročník Rallye Dakar je napínavý už od samého začátku. Poté, co před pár dny chilská ministryně sportu oznámila, že Chile bude šetřit a Dakar 2019 přes její území nepovede, oddálili organizátoři nejnáročnějšího závodu na světě termín zveřejnění nové trasy. Všichni s napětím očekávali, kudy se vlastně pojede. A dnes přišla překvapivá zpráva, že Dakar 2019 nepřekročí hranice Peru.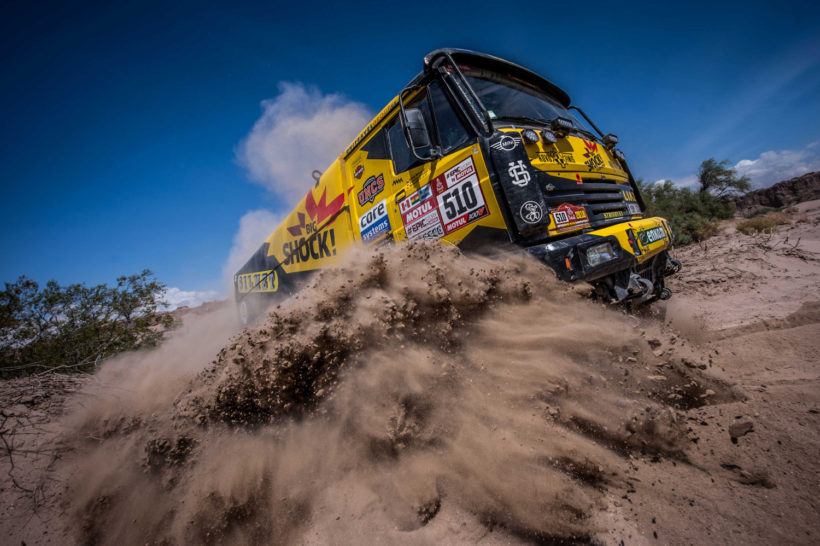 Martin Macík čeká písečnou bouři
"Peru, to je poušť, písek, duny a technická jízda. V tom si libujeme. I když už teď je jasné, že to bude pořádný masakr. Dakar se zkrátí, ale i tak bude 12 dní závodu hodně náročných. Letos už po třetí písečné etapě odpadla spousta jezdců. Dvanáct dní zároveň může znamenat, že organizátoři nemusí nezařadit den volna," komentuje nové zprávy Martin Macík.
"Zdá se, že závod by v nových podmínkách měl být příjemnější pro asistenční vozy, které zřejmě nebudou muset absolvovat tak obrovské vzdálenosti jako v minulých letech. Dá se také očekávat, že součástí trati bude několik okruhů, " dodává Martin Macík, který pojede Dakar v Peru už potřetí.
Jan Brabec je rád, že nezmokne a nepřijde o čaj z koky
"Mně nevadí vůbec nic, dokážu si poradit na každém povrchu, hlavní je, že neprší a není zima. Jakmile je kosa, trpím a zároveň se mi v těle začnou ozývat všechna moje železa. Jízda v písku mi vyhovuje, jsem technický jezdec. A že si dám po roce zase čaj z koky, je také poměrně příjemná zpráva," říká týmový biker Jan Brabec, kterého v roce 2019 čeká druhý dakarský start.
"Makat budu hlavně na navigaci, protože ta je v poušti pekelná. Technicky i vytrvalostně jsem svůj první Dakar zvládal. Navíc teď už vím, co mě čeká a jak se připravit. Během minulého ročníku jsem jen sbíral informace," dodává Jan Brabec.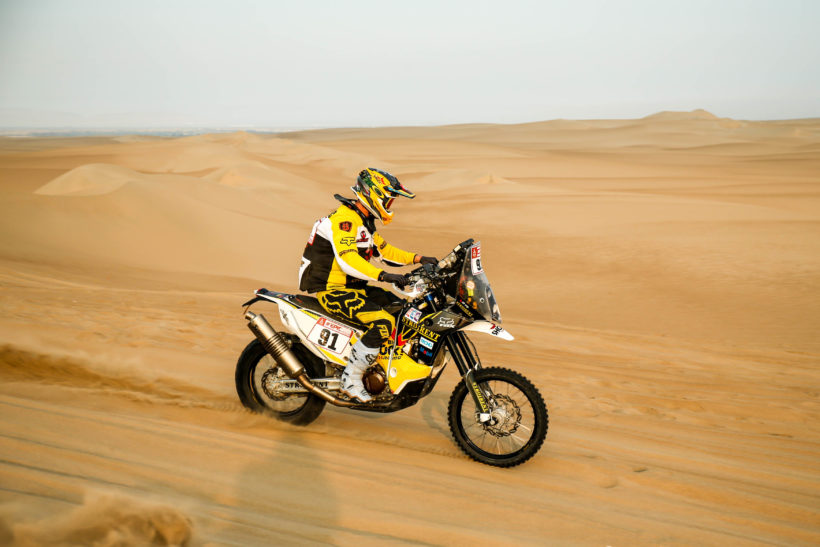 Trénink v Africe přijde vhod
Nově zveřejněné informace skvěle zapadají do plánů týmu Big Shock Racing, který už příští týden, v doprovodu svých fanoušků, odjíždí téměř na měsíc trénovat a testovat do africké pouště.
"Budeme jezdit a jezdit, písek je hodně o technice a zkušenosti. Učíme se číst duny tak, abychom je dokázali hladce projet, zkoušíme si různé povrchy, vykopáváme kamion. Já třeba na soustředění jezdím ve Frantovi i ráno pro bagety," říká Martin Macík.
Video z Dakaru 2018
Všechna videa týmu: https://www.youtube.com/user/KMRacingTeamCZ/videos