Na poslední chvíli získala Anežka Svobodová start na divokou kartu do závodů IRRC v německém Frohburgu, kde pojede za tým Stingl Motorsport by penz13.com. Jak se před tímto víkendem cítí, více v následujícím rozhovoru.
Na poslední závod IRRC ve Frohburgu jsi získala divokou kartu, co to pro tebe znamená?
"Na poslední chvíli je to pro mě příjemná zpráva a třešnička na dortu letošní sezóny. Závody si jedeme jako celý tým užít a já nabrat zkušenosti z nové tratě. Už se moc těším."
Jaké máš cíle pro tento víkend?
"Jelikož se jedná o IRRC, tak úspěch pro mě je vůbec do Frohburgu jet. Moc se těším. Samozřejmě bych byla ráda, kdyby se podařilo zajet slušný výsledek, ale uvidím jak vše půjde."
Znáš tuto trať?
"Ne trať vůbec neznám a pojedu ve Frohburgu poprvé."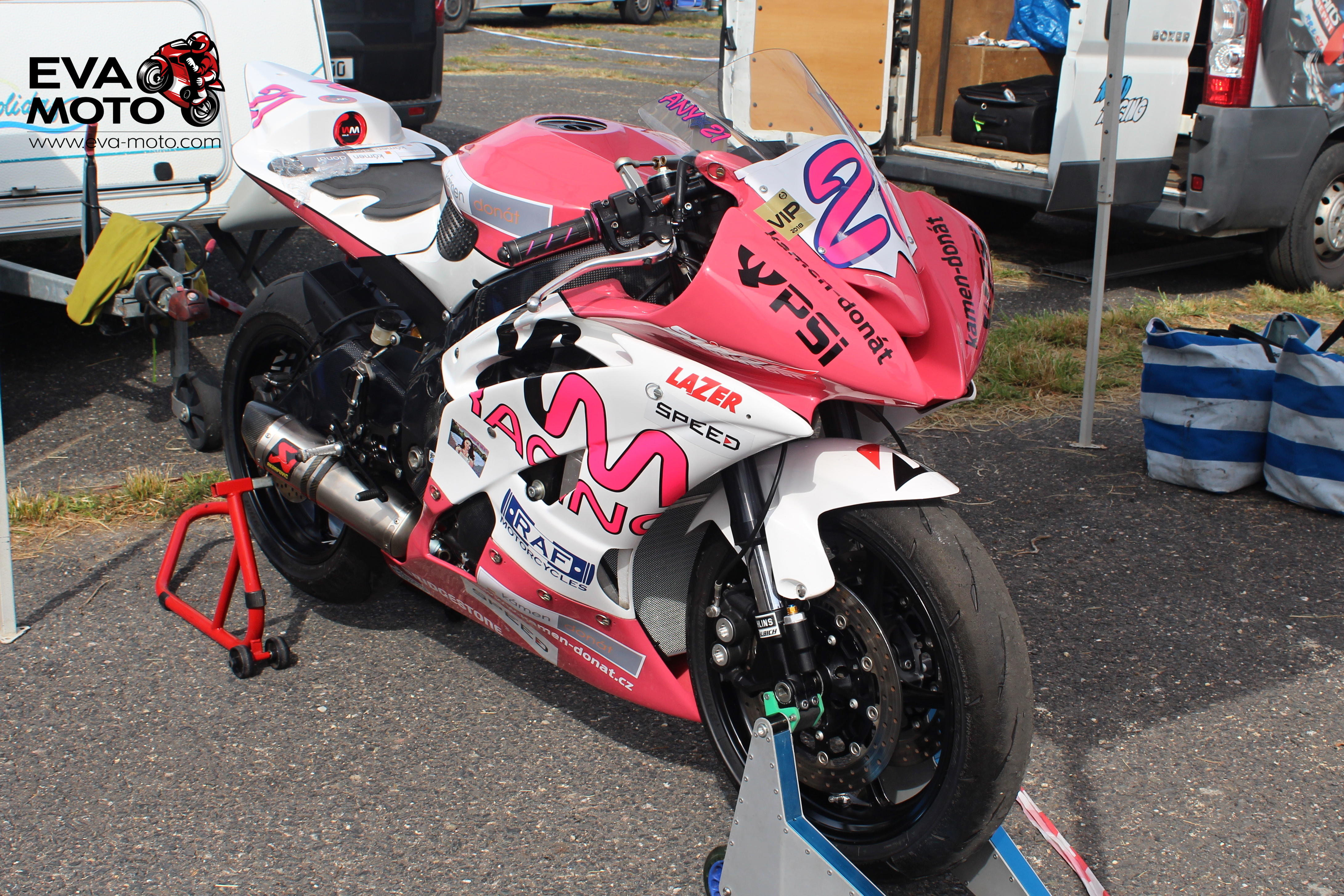 Sleduješ třeba kvůli tomu nějaká videa z dřívějších ročníků?
"Ano, každý den sleduji na Youtube onboardy z předchozích ročníku 😀 Vypadá to, že trať je pěkně rychlá."
Věnovala jsi i více pozornosti fyzické přípravě, když se pojedou dva závody?
"Musím se přiznat, že nevěnovala. Poslední dobou je kolem mě kolotoč, takže stíhám co se dá. Minulý víkend jsem ještě marodila, ale myslím, že to zvládnu."
Je to také důvod, proč jsi nezávodila v Hradci Králové?
"Hradec jsme vůbec neměli plánovaný, ani trať mi v loňské sezóně nesedla."
Pojedeš na stejné motorce?
"Samozřejmě, závody ve Frohburgu pojedu na své růžovce. :-)))"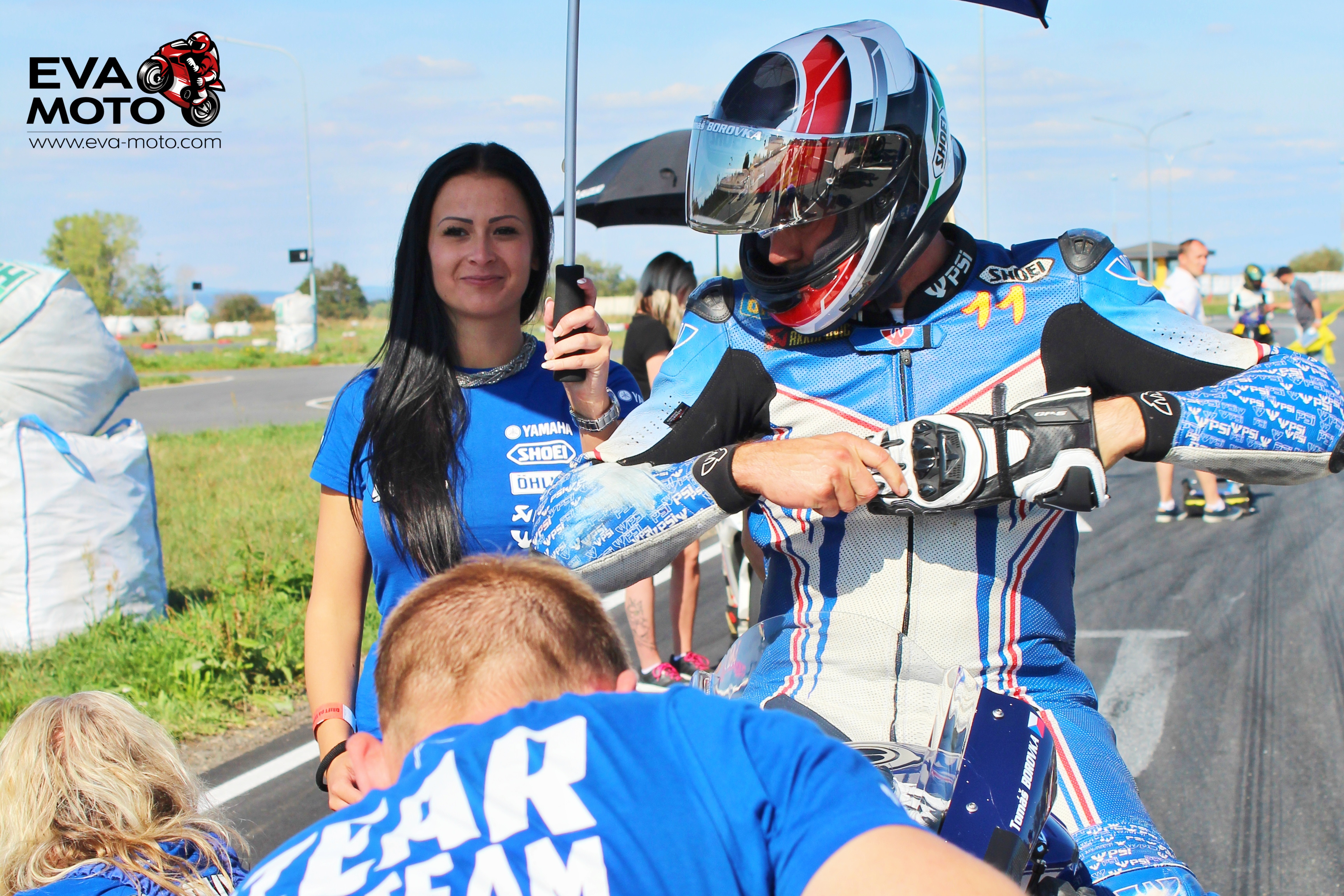 V poslední době tě vídáme s týmem Tomáše Borovky, bude ti i on během víkendu radit?
"Určitě ano 🙂 Tomáš už ve Frohburgu jel a každým závodem je rychlejší a rychlejší, tak budu ráda, když mi poradí."
Jak vnímáš Nadieh Schoots, která sice závodí v silnější třídě Superbiků, ale je další závodnicí na startovním roštu IRRC?
"Nadieh obdivuji, je neuvěřitelné, jak jede a co dokázala zajet v Hořicích. Moc ji fandím…je fakt dobrá."
Závody ve Frohburgu budou poslední v této sezóně, jaké máš plány pro příští rok?
"Závod ve Frohburgu je poslední a hned následující víkend mě čeká poslední akce s Wildmotors na Slovakiaringu. Plány pro příští sezonu zatím nejsou, důležité bude dojet tuto sezonu. Co bude dál, se teprve uvidí."
Startovní listina pro třídu IRRC Supersport na Frohburg 2018